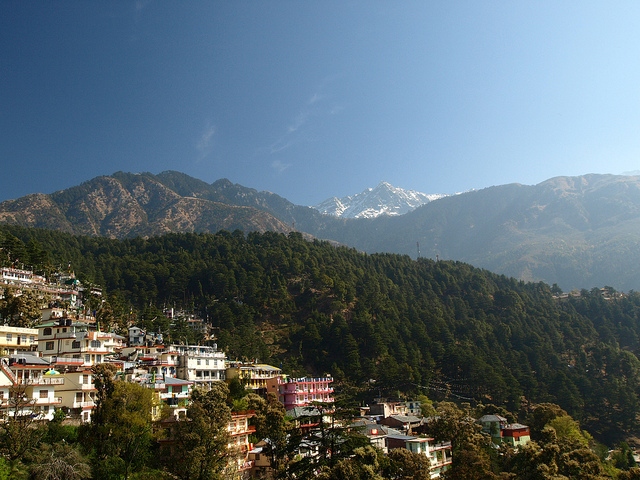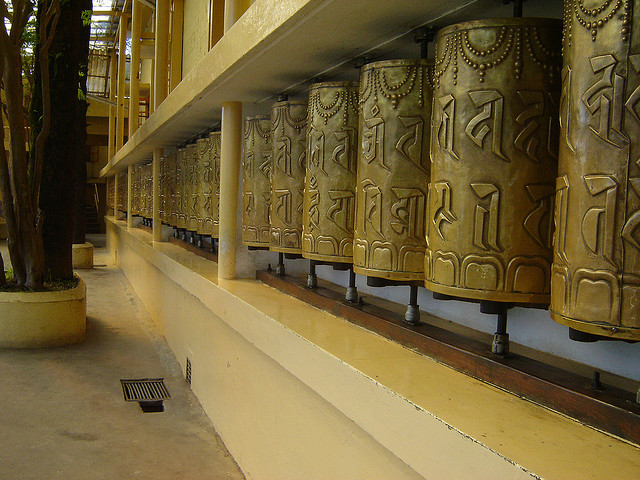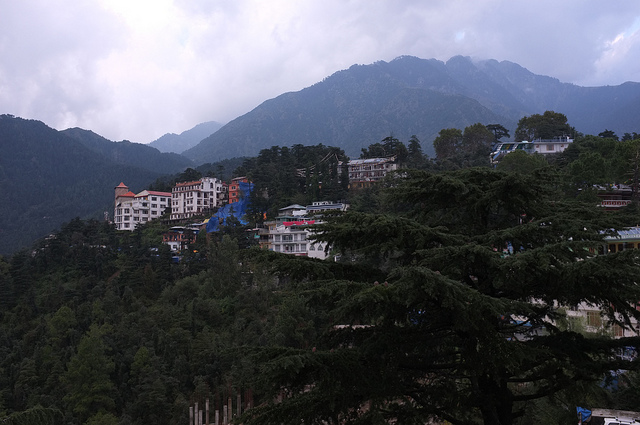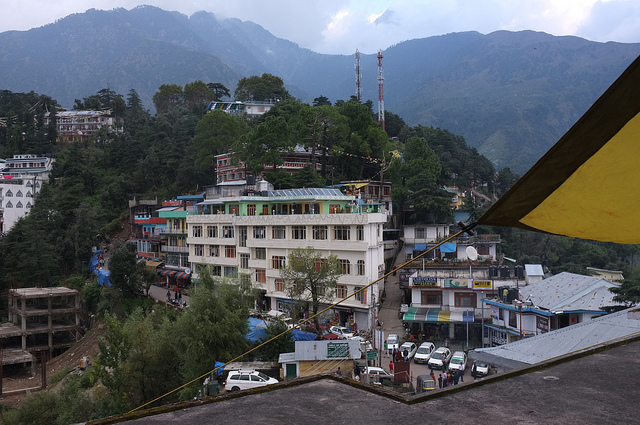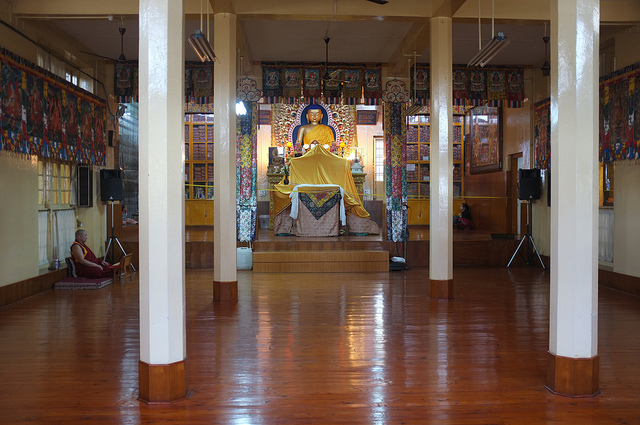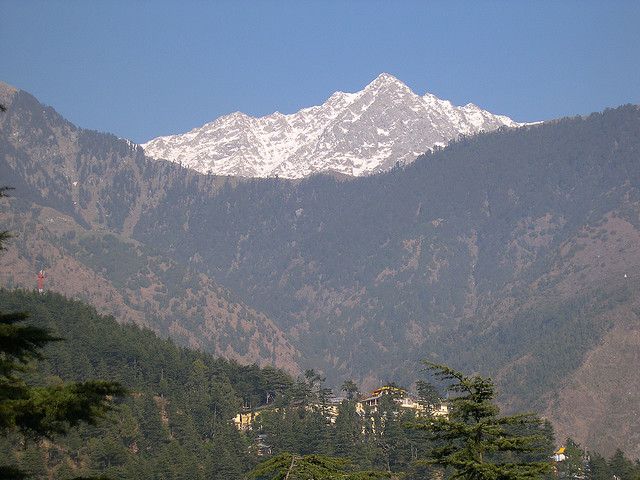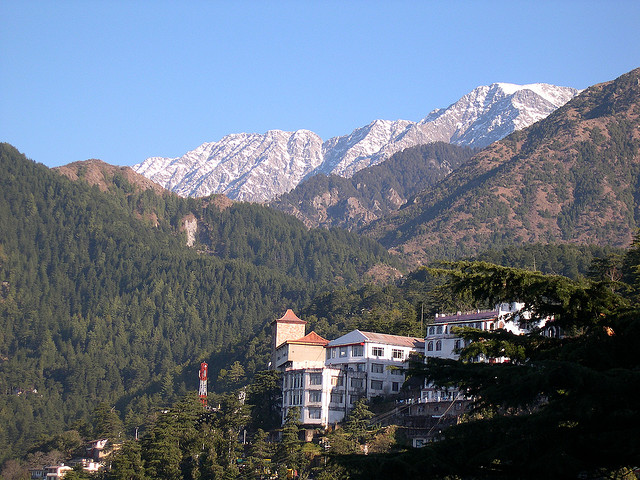 History
Mcleodganj has been named after Sir David McLeod who was a Lieutenant Governor of Punjab in the times of British Raj over India. After the second Anglo-Sikh war, Britishers sent two regiments of British army to Dharmshala and named this place after Hindu Rest House System as "Dharamshala". Another infantry (battalion) reached the upper regions and two little towns were established, one called Mcleodganj and other Forsyth Ganj.
Until year 1904, Mclodganj was the largest center of trade in Kangra district, but in 1905, a strong earthquake destroyed the entire Mclodganj and Dharamshala area. Many people were killed and rest of them left this area to relocate in lower parts of Himachal Pradesh. McLeodganj remained in this condition until 1959. After 1959, McLeod Ganj became home to thousands of Tibetan refugees who revolted against the forceful ownership of China and built their temple, museum, and monasteries at this place. After this, due to its pleasant weather and regional importance, tourists from nearby cities started discovering this place and slowly and slowly it became one of the best weekend getaways near Delhi.
Accessibility
Air: Nearest airport is Gaggal which is about 30 km away from Mcleodganj. From Kulu and Delhi, flights services are available to Gaggal thrice a week. Taxis are available and costs about Rs 1000 from Mcleodganj. Delhi is the nearest International airport which is 530 km away. Delhi is connected with all major cities in India and also with many cities abroad. Tourist taxis are also available costing about Rs 10,000.
Rail: Kangra and Nagrota are the nearest meter gauge railway stations to Mcleodganj. Pathankot is the nearest broad gauge station, which is connected to all major cities in India by train.
Road: Regular deluxe bus services are available from Delhi to Mcleodganj which is about 530 km away from Delhi and fare is about Rs 2000. State bus services connect Mcleodganj with neighboring cities.
Shopping
This place is a heaven for shopping lovers. It is one destination where people are enthralled in excessive spending. You can sought for many – a – treasures while excavating the shops in McLeodganj. Local Handicrafts are not the only purchase. Look for Tibetan carpets, thankas, wooden masks, metal votive objects, paper drawings, beads and baubles besides all manner of interesting things. Go to Nowroji's at the entrance to McLeodganj which is a good place to potter around for unusual finds.
If you are a magpie then you could pick your way through corals or amethysts, rubies or topaz. And if you are planning to stay for a long time, then you can even have a woollen carpet woven to your design and choice of colours.
The two major shopping areas are the McLeodganj and the Dharamsala bazaars. At McLeodganj, a variety of Tibetan souvenirs can be purchased. These include finely worked metal images, bowls, prayer wheels and musical instruments, thangka paintings, carpets, pullovers, caps, socks, chunky jewellery and lined carpet slippers. Prices vary from shop to shop and on the quality; for example, the price of a thangka could vary from a few hundred rupees to several thousand. For traditional Kangri food, the restaurants in Dharamsala are a better option while those in McLeodganj offer a range of Indian, European and Tibetan food.
Many Buddhist related and Tibet related items can be shopped in Mcleodganj. Tibietan art and craft items are the major commodities sold in this place. Tibetan Carpets, votive objects, ponchos, thangkas, chubas, masks, silver and stone jewellery, bottled products, muesli, jackets, statuettes and many other artifacts and handicrafts. The modern dress materials and electronic items are also available in the shops.
One can get Tibetan cheese, flags, prayer wheels and Tibetan tea from the shops in Mcleodganj. One can get the varieties of these items from the street shops in Mcleodganj. Many Buddhist related items are also available plenty in moderate rates here.
Things to do
Trekking: Himalayan undulated ranges in Mcleodganj offer the most exciting trekking opportunity for the adventurous seeking tourists and trekkers. The trails in Mcleodganj leading to Leh, Kullu, Ladakh and Kangra are the best cool and comfortable trekking trails in the country. These offer mild to highly rough trekking opportunities for the enthusiastic trekkers.
There are many institute who offer good training facilities for trekking. Eagle's Height Trekkers is one such agency training the trekkers with good quality facilities and reputation. It can be contacted at telephone no. +91-01892-221097.
Best time to visit
July to September
Famous For
Residence of Dalai Lama, Tsuglagkhang Temple