Vellore is a historical city, lying on the banks of the Palar River.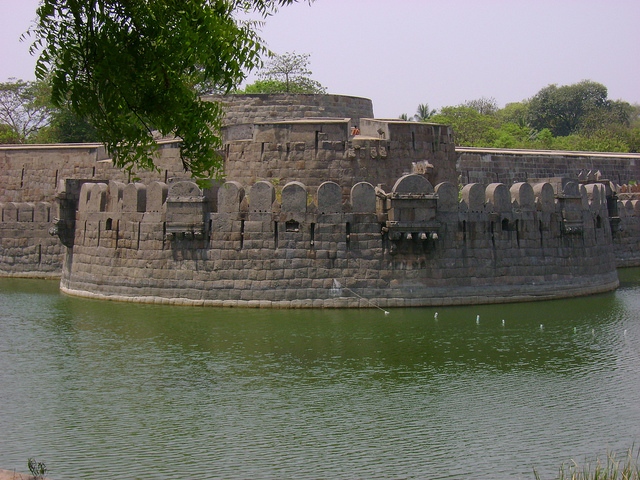 History
Vellore is located on the banks of river Palar. It literally means "City of Spears" that itself gives some indication of the historicity of the place. The evidence of such is strewn across the city. The Pallavas, Cholas, Rashtrakutas, Nayaks, Mohammedan rulers and then finally Britishers- Vellore has seen them all.
Vellore has also been the battleground for some decisive battles between the French and British to gain colonial supremacy.
Vellore also had a role to play in the India's freedom struggle. It was here that a Sepoy Mutiny was started in the year 1806 which can be considered as one of the initial sparks provide to the first war of Indian independence in 1857.
Accessibility
By Air: Banglore in the state of Karnataka is the nearest airport around 103 km away.

By Rail: Katpadi station is the nearest station.
By Road: There are regular transport buses that come here from Chennai and Bangalore apart from other main cities of Tamil Nadu and Karnataka.
Accommodation
Vellore is home to a number of hotels and resorts, all of which are fully equipped to provide warmth and hospitality to all the guests to the city. These include several hotels pertaining to the economy and choice of numerous people on a tour to Vellore.
Best time to visit
October to March