Kodaikanal, meaning "gift of the forest", is one of the beautiful hill station located in the Palani Hills in the Western Ghats. The picturesque town is spread around the man made Kodai Lake. It is a popular honeymoon destination, is rich with deep green valleys, waterfalls and trekking trails. It also has the distinction of being the only hill station in India to be established by Americans.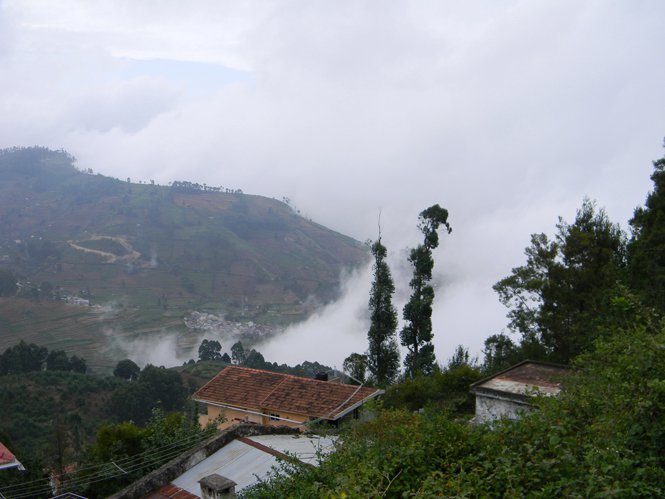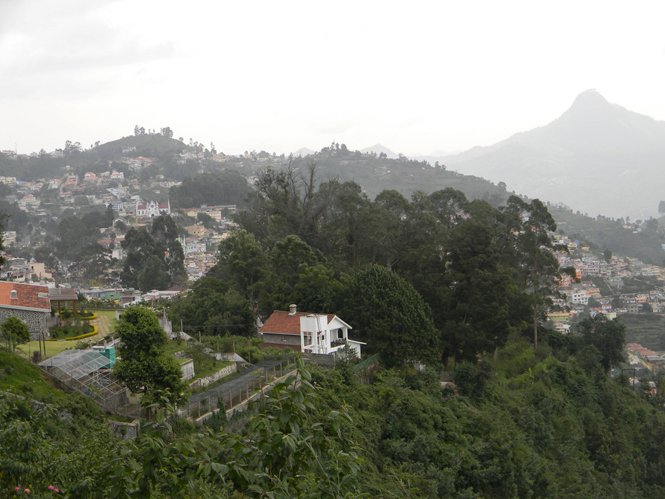 History
Historically, the Kodaikanal area was inhabited by various prehistoric tribes and proof of this is said to be visible with various artifacts - primarily dolmens homes made of of large stone slabs. Starting in the 14th century, various tribes including the Paliyans and Pulyans and villagers from the Palani Hills area started to colonise the Kodaikanal area as they escaped from various oppressive rulers including Tippu Sultan.
The first European visitors to Kodaikanal came in the 1820s. The first surveyor of the region was Lt. B.S. Ward who had his headquarters in Vellagavi village. Subsequently KodaiKanal, with its wonderful climate and easy accessibility from Madurai, became a popular hill station for British living in South India who sought to escape from the oppressive summer heat of Tamilnadu. American missionaries also began to frequent Kodaikanal and established numerous churches in the region.
Accessibility
By Air: Nearest airport to Kodaikanal is Madurai, at a distance of 120 km and Coimbatore at a distance of about 180 km from Kodaikanal.
By Rail: The nearest Railway station is Kodai road, which is about 80 km away from Kodaikanal. Coimbatore junction is the major rail head which is well connected to all cities in India.
By Road: Tourist bus services are plenty to reach Kodaikanal from Madurai, Coimbatore, Bangalore, Kochi and Chennai.
Shopping
Kodaikanal is a hill resort famous for its mesmerizing beauty. Although not particularly a shopping destination, you can buy some souvenirs and curios from this hill resort.
While shopping in Kodaikanal, you will be fascinated by the homemade chocolates, marshmallows and cheese that you find in the bakeshops in the town. If you are interested in aromatherapy, you can also choose from a range of oils and herbs in shops exclusively selling natural products. Eucalyptus oils found here are quite popular.
In Kodaikanal, you can also shop for handicrafts and handlooms, which you can buy at Khadi Emporium, Handloom Co-operative Stores and Government Sales Emporium. You can also pick up gifts and curios from the craft shop run by a volunteer group called Corsack. Kodaikanal also has a number of general stores, which stack everything from matchsticks to sweaters.
Accommodation
Kodaikanal offers good accommodation facilities to the tourists. Hotels in Kodaikanal give a picturesque view of the hills around. This coupled with the salubrious climate and delectable range of cuisine, makes your stay in Kodaikanal a memorable one.
Some of the prominent hotels in Kodaikanal are:
The Carlton, Kodaikanal
Hotel Kodai International
Paradise Inn, Kodaikanal
Valley View Inn, Kodaikanal
Things to do
Trekking
The Pillar rocks are three granite boulders which are seen standing vertically shoulder to shoulder and it is now a very famous tourist spot for many visitors. These rocks are measuring a height of about 400 feet from the ground and the chambers that are seen between the two pillars are known as Devil's Kitchen. The Pillar Rocks have gained popularity as the years have passed by and during the peak season there is a huge rush of visitors to this place. The shady woods that are in the vicinity of these huge boulders are a perfect spot to enjoy a picnic.
Termperature
Summer 20-11°C, Winter 8-20°C
Best time to visit
April To June And September To October