Jiaganj Azimganj is a twin town where the Jain culture flourished, gets its name from the two towns on opposite sides of the Baghirathi River, Jiaganj (Ziaganj) on the left bank and Azimganj on the right bank. Jiaganj's historical name is 'Baluchor'. The most famous Indian Sari, called 'baluchori' was invented here.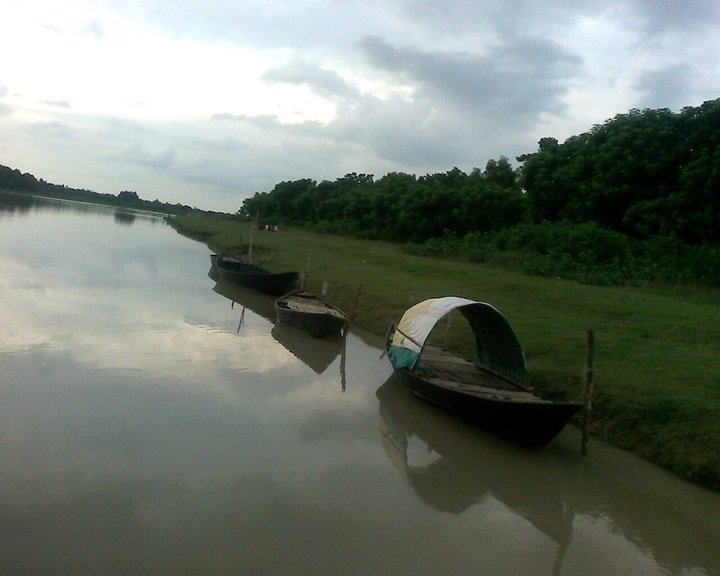 History
The twin towns of Jiaganj and Azimganj were important trade centre during the Subah reign in Bengal and considered as the "Baranasi of Bengal" during the period of Rani Bhabani (a renowned landlord of Bengal). It was also a holy place for Vaishnava culture in some point of time in the past.
Accessibility
By Air: Nearest airport is Kolkata, 223 km.
By Rail: There are two parallel railway links on both the sides of river Bhagirathi: one is connecting Sealdah (Kolkata) to Jiaganj and another Howrah (Kolkata) to Azimganj
By Road: The place is well-connected to adjascent townships like Lalbagh (Murshidabad), Berhampore, Lalgola, and Bhagabangola. Apart from buses (both private and state bus service) shuttle taxi is available in these routes.
Ferry: Jiaganj and Azimganj are connected by boat service managed by local municipality on river Bhagirathi. A new rail bridge is coming up over river Bhagirathi connecting Nashipur to Azimganj.
District
Murshidabad district
Location
Situated on the opposite banks of the river Bhagirathi
Best time to visit
October to March