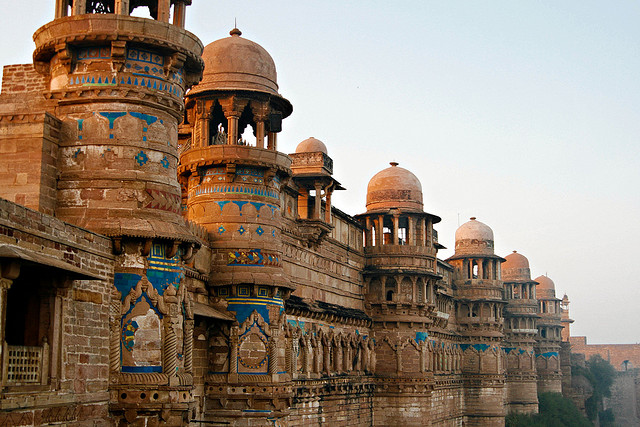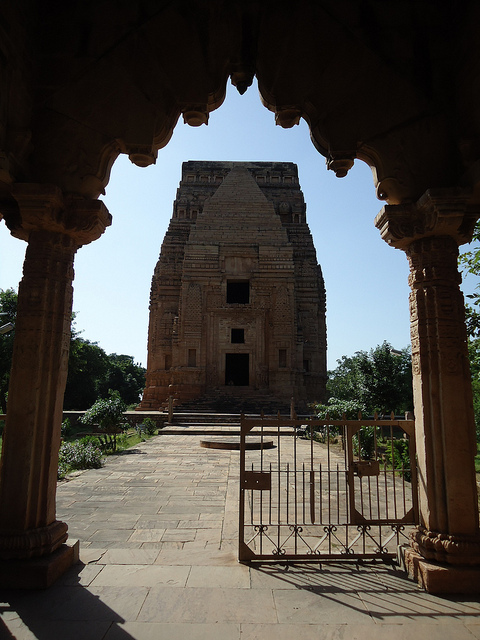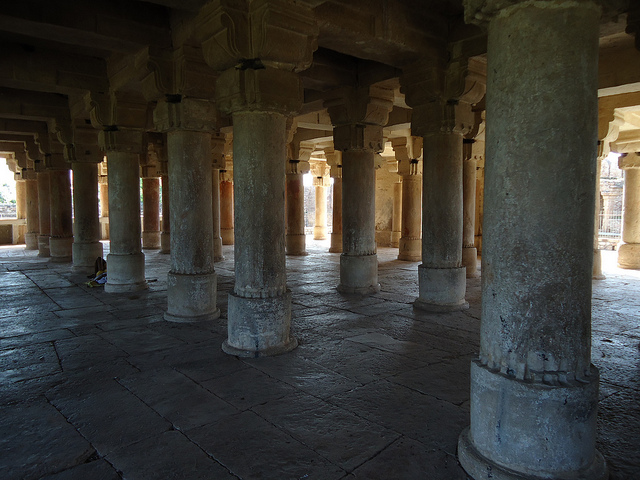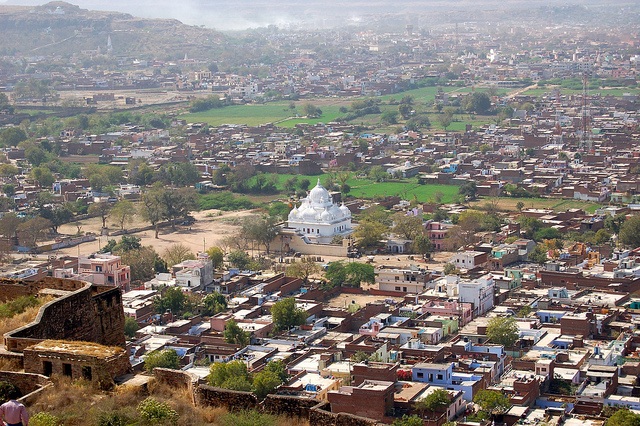 History
Gwalior's history is traced back to a legend in 8th century and got its name from a famous saint Gwalipa who cured the Kachwaha clan chieftain from Leprosy. The city was captured many times by different dynasties like Tomars, Lodhis, Mughals and Marathas to gain power because of its strategic location. In 1765, Gwalior was regained by the Scindhia clan under the aegis of Mahadji Scindhia. The soldiers of the kingdom contributed significantly in the first freedom struggle of India.
Accessibility
By Air: Gwalior airport is 8 km away from the heart of the city. Delhi International airport, which is nearly 321 km from Gwalior, is the main connecting airport for international travelers.
By Rail: Gwalior railway station is a major rail junction in Delhi-Chennai and Delhi-Mumbai rail line. It is connected to almost all cities in India by rail.
By Road: Gwalior is connected by state owned buses and private deluxe buses from in and around all major cities - Delhi (321 km), Indore (486 km), Agra (118 km) and Jaipur (350 km).
Shopping
Your trip to Gwalior will be lacking of you do not stroll around the shops and bazaara for some exclusive Gwalior shopping. The shops in Gwalior have a bloodline of centuries and were once condescend by the royal line in Gwalior There are a few things that Gwalior specialises in, so make sure you do not miss out on them. Owning the oldest bazaars of Madhya Pradesh shopping in Gwalior is a immaculate experience. Shops near Rajwara, Laskar and Patankar Bazaar specialise in souvenirs with a traditional touch, while there is also a good range of art and crafts that includes lacquer ware, dolls, handwoven carpets, wall hangings and jewelery. There are government emporiums from where you can buy collection of arts and crafts of Madhya Pradesh from dokra figurines and tribal jewelery to hand-woven sarees and fabrics. Looking for the traditional Chanderi saris then go to Chowk at Bara. Do not miss buying the leather items that are a big attractions. From the leather range you can buy chappals, (slippers) loafers, moccasins, sneakers, sandals and pumps.
This is not all there are narrow lanes and alleys that showcase local products that are one of their kin in the world.
Shopping in Gwalior is going to be a fabulous experience for the tourists who would like to carry home authentic items with a royal splendour. The Gwalior bazaars are perhaps the oldest in Madhya Pradesh.The shops in Gwalior have a lineage of centuries and were once patronized by the royalty in Gwalior.
If you are looking for souvenirs with a traditional touch, you will find them in the shops near Rajwara, Laskar and Patankar Bazaar. You can choose from a range of art and craft items like lacquer ware, dolls, handwoven carpets, wall hangings and jewelery which make good gifts to carry home. Gwalior is famous for its Chanderi sarees and if you wish to buy them you should go to the Chowk at Bara.You can also check out the state government run emporiums which has a fascinating collection of arts and crafts of Madhya Pradesh from dokra figurines and tribal jewelery to hand-woven sarees and fabrics.
Any trip to Gwalior is incomplete without some shopping. Gwalior is known for traditional handicrafts, clothes and several other contemporary items. You may purchase suiting of Gwalior, Brocade, Chanderi Sarees, Gold and Silver ornaments, pottery articles, dolls made of cloths from the markets of Gwalior. Perfumes of Gwalior are also very popular and you may buy them as a souvenir of Gwalior trip. Visit the State Govt Emporium Mriganayani which offers a variety of items. For sarees and other clothings visit the famous outlets of Kothari, Ganpatlal, Krishnalal and M P Khadi Sangha at Sarafa Bazaar.
Accommodation
Gwalior is a popular tourist destination in Madhya Pradesh. This historic city is easily accessible as it lies on the Agra-Deccan main route, so tourists can always stop at Gwalior hotels for a stay.The heritage hotels in Gwalior will give you a unique royal experience. However Gwalior has a range of hotels to suit even the budget traveler. Hotels in Gwalior offer a comfortable and homely stay. You can also savor tasty and authentic cuisine.
Some of the prominent hotels in Gwalior are:
Heritage Hotels in Gwalior
Usha Kiran Palace
Four Star Hotels in Gwalior
Hotel Shelter
Three Star Hotels in Gwalior
The Central Park
Two Star Hotels in Gwalior
Hotel Regency Resort
Attractions
Tansen Musical Festival
The Tansen festival is one occasion that invites huge attention of the tourist from all over the world. Night long sessions of classical songs and ragas by the eminent personalities from the country, entertain people. Some of the famous participants belong to the Gwalior gharana of music. Dhrupad singers of Raja Mansingh's patronage are also famous. This annual Tansen Sangeet Samaroh, is held every winter in the months of November/December. Visit this city during this festival and keep alive the memories of Tansen alive.
Termperature
Summer 24-48°C, Winter 9-36°C
Best time to visit
October to March