Digha, originally known as Beerkul, during the time of Warren Hastings, was discovered by the British in the late 18th century. This is small beach town, famous all over for flat, hard beaches and is rightfully described as the 'Brighton of the East'. It is girdled with casuarina plantations along the coast.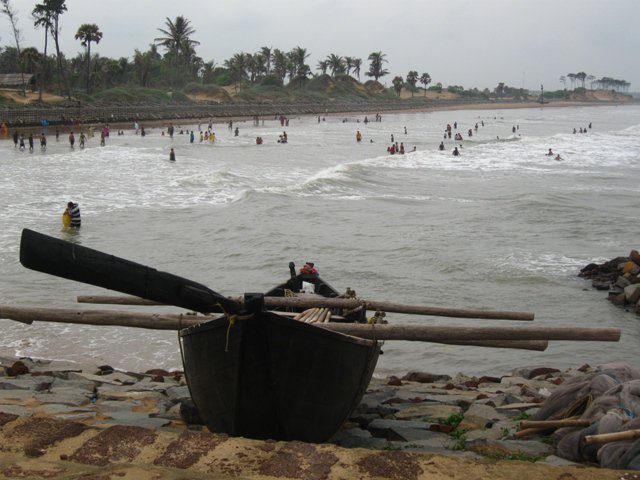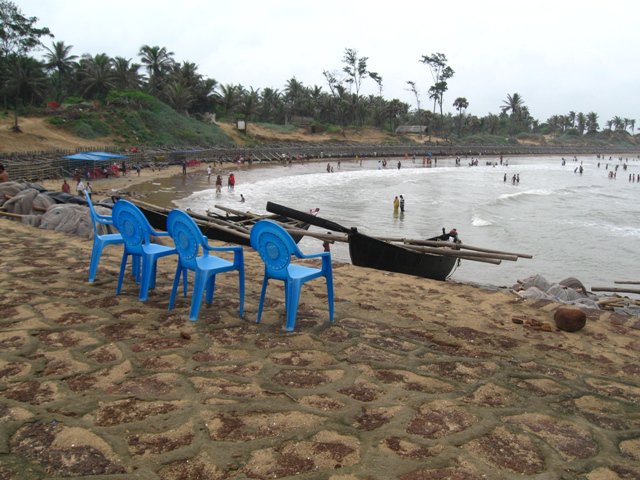 History
Digha, originally known as Beerkul during Warren Hastings time, was discovered in the late 18th century by the British. It is mentioned as the "Brighton of the East" in one of Warren Hasting's letters (1780 AD) to his wife. Also In 1923, an English tourist John Frank Smith was charmed by the beauty of Digha and started living here, whose writings slowly gave exposure to this place. After independence, the place was developed as a beach resort by the Chief Minister of West Bengal.
Originally, there was place called Beerkul, where Digha lies today. This name was referred in Warren Hastings's letters as Brighton of the East.[1] An English tourish John Frank Smith started living here in 1923 and his writings provided a good exposure to this place. He convinced West Bengal Chief Minister Bidhan Chandra Roy to develop this place to be a beach resort.
Accessibility
By Air: Kolkata is the nearest airport, 210 kms away from Digha.
By Rail: Though Contai Road (37 kms) is the nearest railway station for Digha but Kharagpur ( km from Digha & km from Howrah) and Mechheda ( km from Digha and km from Howrah) on the South-Eastern Railway are the most convenient railheads for Digha from where buses are available which takes 4 hours.
By Road: Regular direct buses are available from Calcutta to Digha.
Shopping
While in Digha shop for the local handicrafts and beautiful ornaments made of seashells. Various types of ornaments are available at cheap rates. Also, Digha is famous for hand woven mats that are made of weeds and are available in a variety of colors. The major shopping area in Digha is behind the old Digha beach. The very famous cashew nuts can be the perfect to bring back home.
For those who love to indulge in shopping, Digha can be nothing less than a paradise. The beach town offers tourists a multitude of options when it comes to picking souvenirs and keepsakes. Right from ornaments made of sea-shell to colorful hand-woven mat made of weeds and cottage crafts, the options available are umpteen.
Things to do
Beach Activities
Has water always fantasized you? If yes, then Digha is just the ideal place to give wings to your fantasy. Be it scuba diving or boating, Digha has a lot of proffer in terms of water activities. For those who wish to lend a golden haze to their skin color, sun bathing is another popular activity which you can delve upon.
Fishing
If you always wished to try your hand at fishing, Digha can be just the perfect place to give vent to your desires. 40 kms for this beach town is Junput, an unspoiled beach offering beautiful sea-view and lines of caesarian trees. The place is an ideal spot for indulging in fishing. Salty water fish cultivation and research are done here by the State Government Fisheries Department.
Nature Walk
When in Digha, do not miss out on the opportunity to explore the blissful ecstasy of nature. Enveloped by casuarinas plantations all along the coast, Digha extends tourists an idyllic retreat to indulge in lazy walks down the beach. Not only would the walks proffer you with fresh air and good health, but also give you some precious moments that you are sure to enrich all your life. Watching the enchanting sunset and sunrise is another activity which you can indulge in.
Pilgrimage
Digha has a lot of offer for those looking forward to spend a spiritual weekend in the lap of nature. Just a few kms from this beach town are sites of some famous ancient temples. One of the famous places of worship is located at Chandaneswar. The place houses a century old temple of Lord Shiva. In case you are visitng Digha during the month of Chaitra, heading to Chandaneswar should be an essential part of your itinerary.
Swimming
Come to a beach and not swim may sound like an inappropriate combination, isn't it? Digha is a perfect destination for all water lovers. This small hamlet extends a beachfront that is calm and quiet, making it quite a safe swimming shoreline. Water remains shallow for about a mile from the seashore. So, for those who are heading to Digha to have an exciting weekend, don't forget to take a plunge at the sea!
District
East Midnapore district
Location
187 km away from from Kolkata
Famous For
Renowned for its beaches