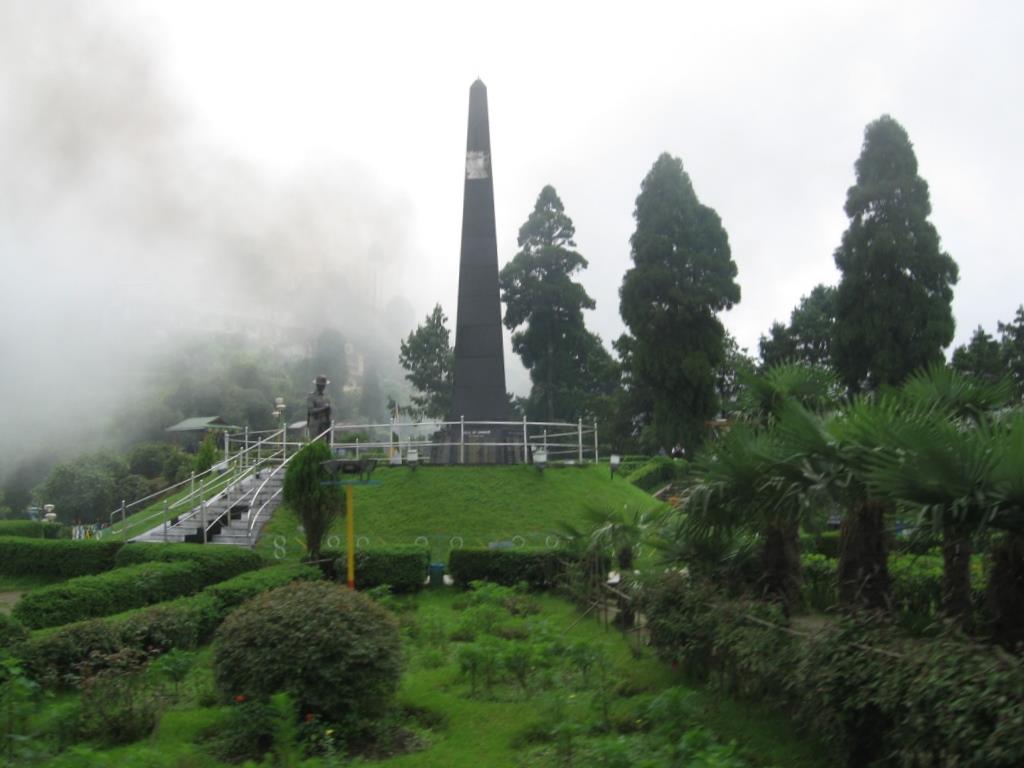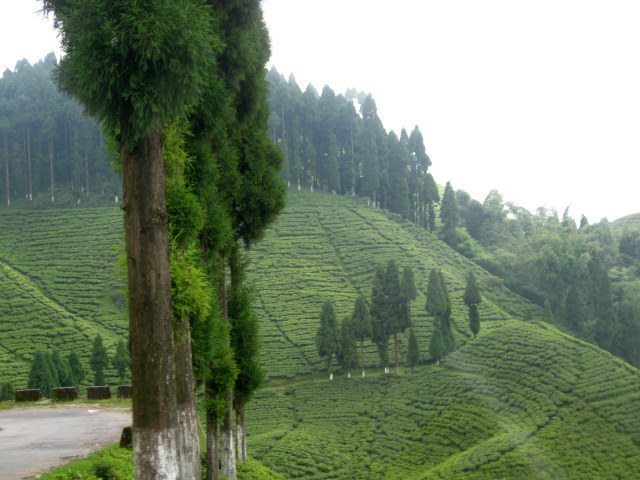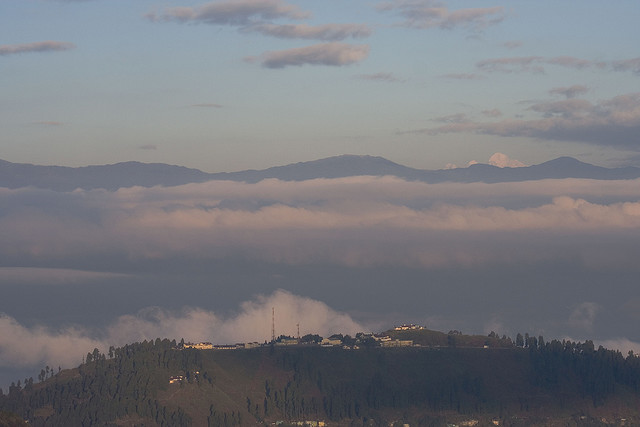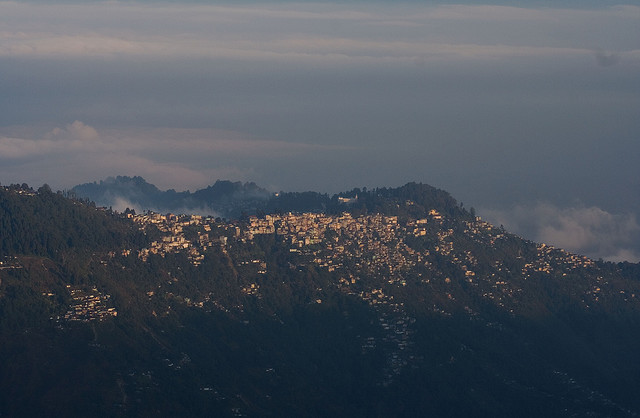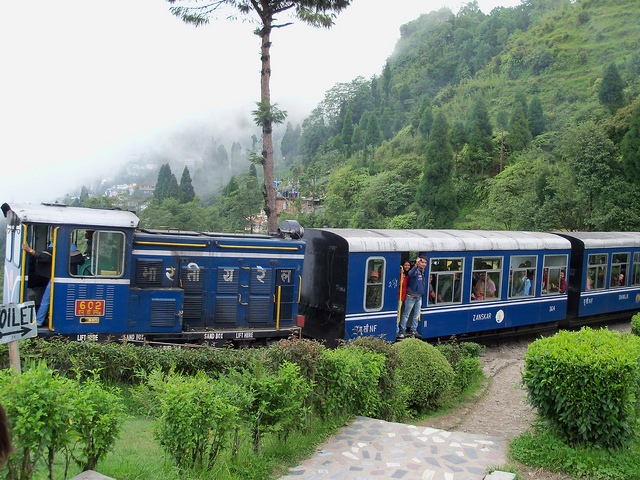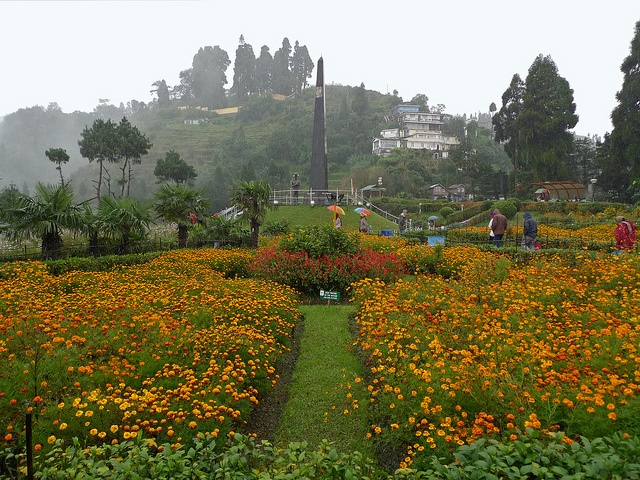 History
The origin of the name "Darjeeling" is most likely from the Tibetan words 'Dorje' which means 'thunderbolt' and 'Ling' which means place or land. Quite literally, it is the 'Land of the Thunderbolt'. Originally, this was the name given to a Buddhist monastery atop the Observatory Hill which over time became the name of the whole surrounding area.
Historically, Darjeeling was part of Sikkim and the Kingdom of Sikkim extended as far as eastern Nepal. However, the late 1700s saw a barrage of attacks from Nepal resulting in Darjeeling becoming a part of Nepal. This changed in 1814 when the British East India Company declared war with Nepal due to border disputes. The victorious British forced the Nepalese to cede 4,000 square miles (10,000 km²) of territory through a treaty signed at Segouli at the end of 1816. The Rajah (King) of Sikkim was reinstated making Sikkim (including Darjeeling) a buffer state between Nepal and Bhutan.
Ten years after the treaty, fresh dispute broke out and the Governor General William Bentick sent two officers – Captain Lloyd and Mr. J.W. Grant, Commercial Resident of Malda to restore normalcy. The two officers found Darjeeling to be a suitable to establish a "sanitarium" (a type of health resort) and the strategic location of Darjeeling as a gateway to Nepal and Bhutan was an added bonus.
Accessibility
By Air: The nearest airport is Bagdogra near Siliguri, which is at a distance of 93 km from Darjeeling.
By Rail: The nearest rail is New Jalpaiguri which is well connected to most of the major cities in India. The town of Darjeeling is approachable from Siliguri, nearly 80 km away, by Darjeeling Himalayan Railway also known as Toy Train.
By Road: Regular bus services connect Darjeeling with many cities in and around Darjeeling. Siliguri, Kurseong, Gangtok and Kalimpong are well connected by private vehicles also.
Shopping
Darjeeling is a nice place to buy decorative items. The roadside bazaars of this hill station come alive with a wide variety of products in the evening. The main shopping areas are Chowrasta and Nehru Road.
Among the best buys of Darjeeling are thangkas, brass statues, religious objects, jewellery, wood carving, woven fabrics and carpets. It may be mentioned that there is a strong Tibetan influence over the products of the place.
One can buy anything typically Himalayan from this beautiful Himalayan town-brass statues, religious objects, jewellery, wooden carvings, woven fabrics and carpets. For Tibetan carpets, the cheapest place in the area is at Hayden Hall, a women's co-operative, opposite the State Bank of India on Laden La Rd.
Chowrastha and Nehru Road and places were you can check out for curios and other trinkets.
Handloom can also be bought at West Bengal's Manusha Emporium, on Nehru Rd, which is a fixed-price shop selling Himalayan handicrafts, silk and hand loomed products.
There is also a market off Hill Cart Rd next to the bus and taxi stands where you can find relatively cheap patterned woolen sweaters. You can also carry home a bamboo umbrella as a souvenir for quite a bargain.
Darjeeling tea makes excellent gifts. The prices vary according to the flavor and quality of tea. You might have to follow the age-old way of testing tea. The way to test tea is to take a small handful in your closed fist, breathe firmly on it through your fingers and then open your hand and smell the aromas released.
The main shopping centers in Darjeeling are Chowk Bazar, Chowrasta, Ladenla Road, Nehru Road, Supermarket, Motor Stand and Mahakal Market.
Accommodation
Darjeeling, the 'Queen of the Himalayas' is elegant, sophisticated and incredibly beautiful just as the Tibetan origin of its name suggests " the place where Indra's thunderbolt rested ". Hotels in Darjeeling set in a picturesque and almost ethereal ambience make your stay in Darjeeling a memorable one.
Darjeeling hotels offer comfortable accommodation at rates, which suit all budgets. However advance booking is recommended during the peak season, the summer months. Darjeeling has heritage hotels, three star hotels and even private apartments in resorts.
Some of the prominent hotels in Darjeeling are:
Heritage Hotels
Hotel Windamere
Fortune Resort
New Elgin Hotel
Three Star Hotel
Hotel Sinclair
Government Approved Hotel:
Sterling Resort
Attractions
Darjeeling Toy Train
The Darjeeling Toy Train made its first journey in September 1881. The Darjeeling Himalayan Railway has acquired UNESCO's endorsement as a World Heritage icon in 1999. The journey starts from Siliguri and at Chunamandi the train comes to its z-crossing, starting the zig-zagging or reversing in order to attain higher elevation. Sensation corners, which are nothing but loops, are excellent viewing points.
A journey in the toy train crisscrosses the motor road and passes through bazaars, leaving a long-lasting memory to the visitor. The journey takes approximately eight hours to Darjeeling from New Jalpaiguri.
The to-and-fro journey fair for a person for this joy train is Rs 200. It has a capacity of 30 persons.
Things to do
TREKKING
One of the famous trekking route taken by the trekkers is that of the Darjeeling-Sandakphu / Phalut trek. This trekking route is best during the months of April, May, October and November. As during these seasons the visibility is clear and the weather is also hospitable. For trekking on this route one does not have to carry much luggage as the Gorkha Hill Council has provided trekkers hut and other facilities all along the route. But it is advisable to carry your own sleeping bags. On this route the trekker must be prepared for all kinds of weather and high altitude mountain sickness. The trek passes through low areas and very high ridges so temperature varies a lot be prepared for all types of weather. There surroundings may be very attractive but there are some areas which have long stretches without any water, so carry water with yourself. Regular meals are available. Guides and porters can also be arranged.
Phalut is also called the view point of the Himalayas and is one of the most important & famous treks in the region. The trek starts with a small bus trip to Manaybhanjang. From here the trek passes through the mountains to Sandakphu. From here you can proceed further up or you can return via Rimbik then to Darjeeling by Bus. One can also take a short cut and not go to Ohalut. From Sandakphu backtrek to Bikhay Bhanjang and cut across to Rimbik. But keep in mind that this darjeeling trek is a difficult one with no water or food in between.
Famous For
Famous for its Tea with a particular aroma