Shrivardhan is a city, developed into a seaside resort, along with the nearby town of Harihareshwar, which also has a Shiva temple.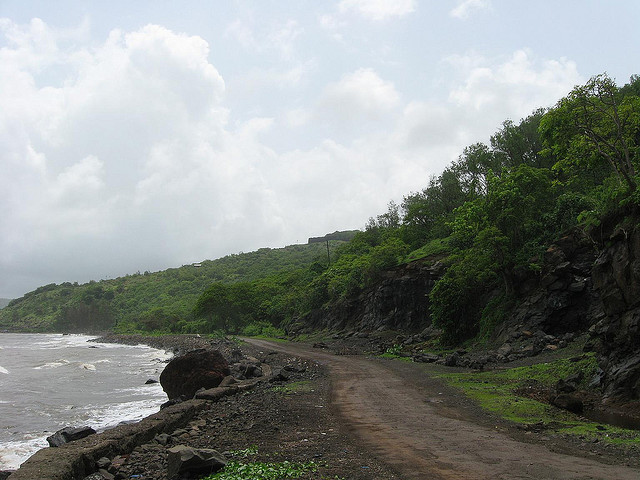 History
This is an ancient town whose history dating back to 200 years old tells us glorious tales of the Martha warriors in their fight to maintain the Hindari Swaraj.
The Bhats of Shrivardhan later became popular as the Peshwas and therefore Shrivardhan is considered the hometown of the Peshwas. The famous Peshwa Balaji Vishwanath was born here and chosen as the 1st Peshwa by Maratha ruler Chatrapati Shahu Maharaj.
The Peshwas ruled the Maratha kingdom on behalf of the Maratha Kings for over a century till the British came and took over.
Accessibility
Air: Mumbai Chatrapati Shivaji International airport, which is 185 km away from Shrivardhan, is the nearest airport. All the major airlines have service from Mumbai to all major cities in India and many cities abroad including Singapore, Hong Kong, Colombo and gulf countries. Taxis are available from Mumbai to Shrivardhan and costs about Rs 4000.
Rail: Nearest railhead is Mangaon, which is 45 km away from Shrivardhan and this railway station in Konkan rail is well connected to Pune and Mumbai.
Road: Shrivardhan is well connected to all neighboring cities by Government owned buses. Buses connect Mumbai (185 km), Pune (180 km), Harihareshwar (20 km) and Panavel (125 km). Private A/C and non A/C deluxe buses are also available from Shrivardhan to many cities in the State including Mumbai and Pune. Bus fare is about Rs 3 to Rs 4 per head.
Location
along the central Konkan coastline
Best time to visit
October to March