Pragpur is a heritage village, ideally suited to explore the Kangra valley. The area has several streams that drain into the river Beas. Many places of historic, religious and cultural importance are with in easy reach.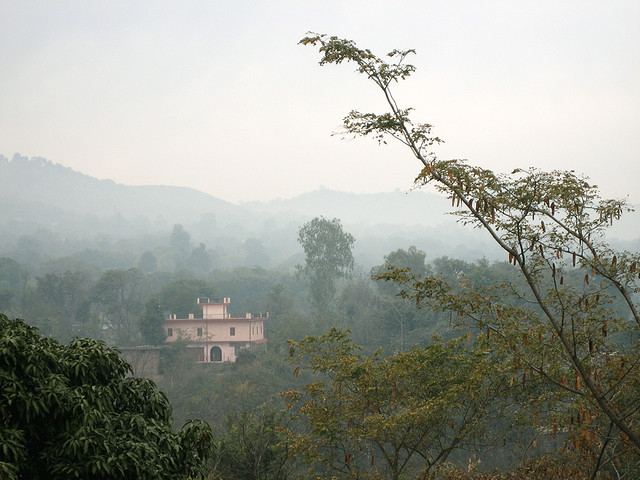 Accessibility
Air: The nearest airport to Pragpur is at Shimla, which is about 77 km from Pragpur. Taxi and Jeep services are available from Shimla to Pragpur at a rate of about Rs 1800. Shimla is connected to Delhi, Mumbai and Kolkata by air. International travelers can get connecting flights from Delhi, which is 425 km away from Pragpur.
Rail: Una is the the nearest railhead to Pragpur., which is nearly 60 km away. Taxi fare from Una station to Pragpur is about Rs 1200. Una is connected to other railway stations in India by regular train services.
Road: Pragpur is well linked with many cities like Chandigarh, Manali, Shimala and Amritsar by private luxury buses and also by state owned public transport bus services.
Shopping
Pragpur is famous for shopping. Tourists can shop through the city of Pragpur for shawls and silvery items. It has an old-fashioned market where one can see many silver smiths who can very quickly alter the trinkets as per the individual desire and taster.
The weavers in this village, many in number, make shawls and blankets to order and tailors will make up dresses overnight. Beautifully embroidered shawls in Pragpur are appreciated world-over and lots of people visiting here never forget to take these shawls.
Things to do
Trekking: The countryside is ideal for low-level treks and walks. The hilly terrain and small forests in Kangra offers lots of physical activity. The scale of the Himalayas makes them the ultimate trekking destination.
One can trek through the exalted beauty matched with overwhelming remoteness. Countless exciting trekking options wait for those willing to explore. Those interested in nature study and bird watching will get their fill. Trekking around the Maharana Pratap Sagar Lake offers the visitors a nice experience to remember forever.
Termperature
Summer 14 to 20°C, Winter -5 to 23°C
Best time to visit
Apr - Sep