Narayangaon is a sleepy hamlet in the backdrop of the gallant Sahayadri Mountains, popular for its natural beauty. Narayangaon is a synonym for vineyards and it is the anchor of the wine industry in India with vast enlargement of green crawlers with full of ripe fruits is a prominent scenery. Other bewitching attractions in and around Narayangaon are the four major dams, which are ample resources of water.
Narayangaon is also noted for the famous folk art, "Tamasha".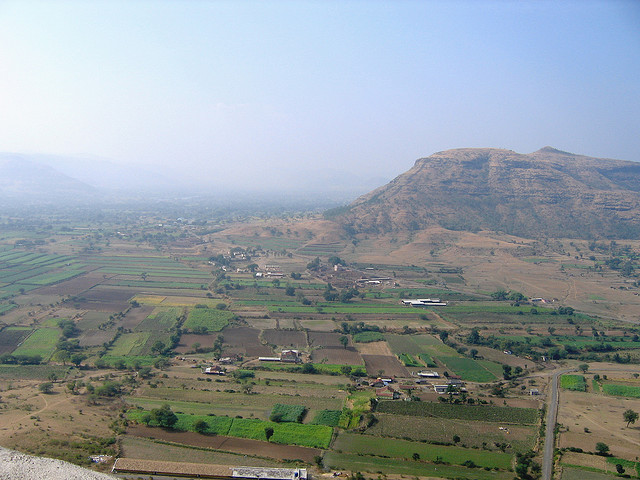 Accessibility
By Air: The nearest airport is Pune airport. Major international airport near to Narayangaon is Mumbai Chatrapati Shivaji International airport, 235 km away from Narayangaon.
By Rail: Pune Railway station, about 102 km away, is the major railway station near to Narayangaon.
By Road: Maharastra Road transport Corporation buses provide bus services from Narayangaon to other cities in the state. Frequent bus services are available from Narayangaon to Mumbai and Pune.
Attractions
Annual Wine Festival
Renowned as India's first wine festival, Narayangaon Wine Festival is following traditional routes of the French Wine festival. Celebrations are conducted in a more formal way, but with pomp, splash and splendor. A wide range of ceremonies, starting from a walk through the vineyards to planting of individual vines is in offer. A tour of the winery is an integral part of the festivities.
Thrilling and exhilarating, with an array of celebrity guests, this wine festival is hoisted by Chougule, the owner of Chateau Indage. Narayangaon wine festival is an exhibition of finest quality of wines that offers a rare chance to taste all the vines on display. The actual spirit behind this unique celebration is to promote a wine culture with tourism.
Best time to visit
October to February