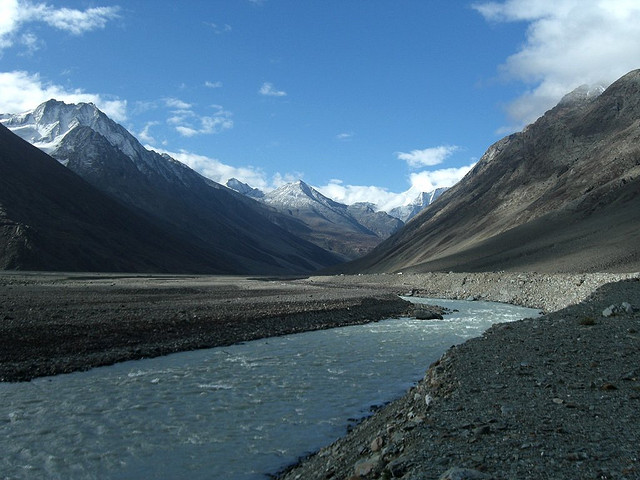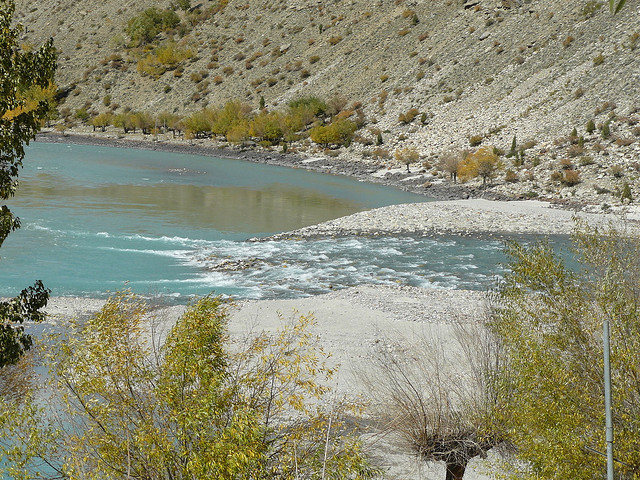 History
Lahaul and Spiti were brought together to form a new district of - of Himachal Pradesh in 1960. Earlier, these areas were a part of the Kangra district of Punjab.
The people of Lahaul and Spiti follow a mixture of Hinduism and Buddhism, with a culture that is deeply influenced by Tibetan Buddhism. Once part of the Maharaja of Kashmir's empire, Spiti was later exchanged for certain areas in Kangra. Buddhism spread along the Spiti River, extending its influence up to Tibet. In the 10th century AD Rinchen Zangpo, the Great Translator travelled from Tibet across these lands during the rule of the Guge kings of Tibet. Under his tutelage, several important monasteries came up in Lahaul – Spiti, which still continue to follow a pure form of Tibetan Buddhism. Down the ages, the people of Lahaul and Spiti have retained trade and cultural links across the border with Tibet and with neighbouring Ladakh in Jammu & Kashmir. At the crossroads of important trade routes, the Hindustan-Tibet road passes through this district and is the lifeline of its people. Due to the inaccessible terrain, the entire region remained insulated from external influences, untouched by modern life. Only after roads were built by the Indian Army to patrol India's border with China did the area start receiving visitors. The pristine landscape and the timelessness of the habitations have spellbound all those who ventured across the high mountain passes to enter this far-away land.
Accessibility
By Air: Kullu and Shimla are two closeby airports that are well connected to other parts of India.

By Rail: The nearest railheads from Lahaul & Spiti lie at Shimla and Pathankot.

By Road: Manali is well connected by road to all part of the country. From Manali, buses and taxis are available to reach anywhere in the Lahaul and Spiti valley between May to October on the basis of opening and closing of the Rohtang Pass, the entranceway to the valley.
Shopping
While travelling in Lahaul & Spiti, tourists must not forget to visit the Keylong market, which is famous for carpets, Kullu shawls and caps. For best products and affordable rates visitors can shop from state government owned shop besides local shops. Himachal Emporium, Local Self Help Group and Bhuttico are some of the government recognized shops located in the market.
If you''re venturing out to shop during your stay at Lahaul and Spiti definitely visit the Keylong market which is famous for shawls, caps and carpets. Don''t forget to bargain for the best prices!
Accommodation
The major towns in the valley including the sub-divisional headquarters of Keylong and Kaza have State Tourism Department's Tourist Bungalows besides several private hotels. Smaller settlements including Kibber and Tabo have PWD bungalows, private hotels and rooms in the local monasteries besides tented accommodation with reasonably good facilities.
Best time to visit
June to October
Famous For
Monasteries, Villages, Adventure