Gaur-Pandua are twin towns located to the north and south of Malda town. The area saw three eras of glory - the Buddhist Palas, the Hindu Senas and the Muslim Nawabs.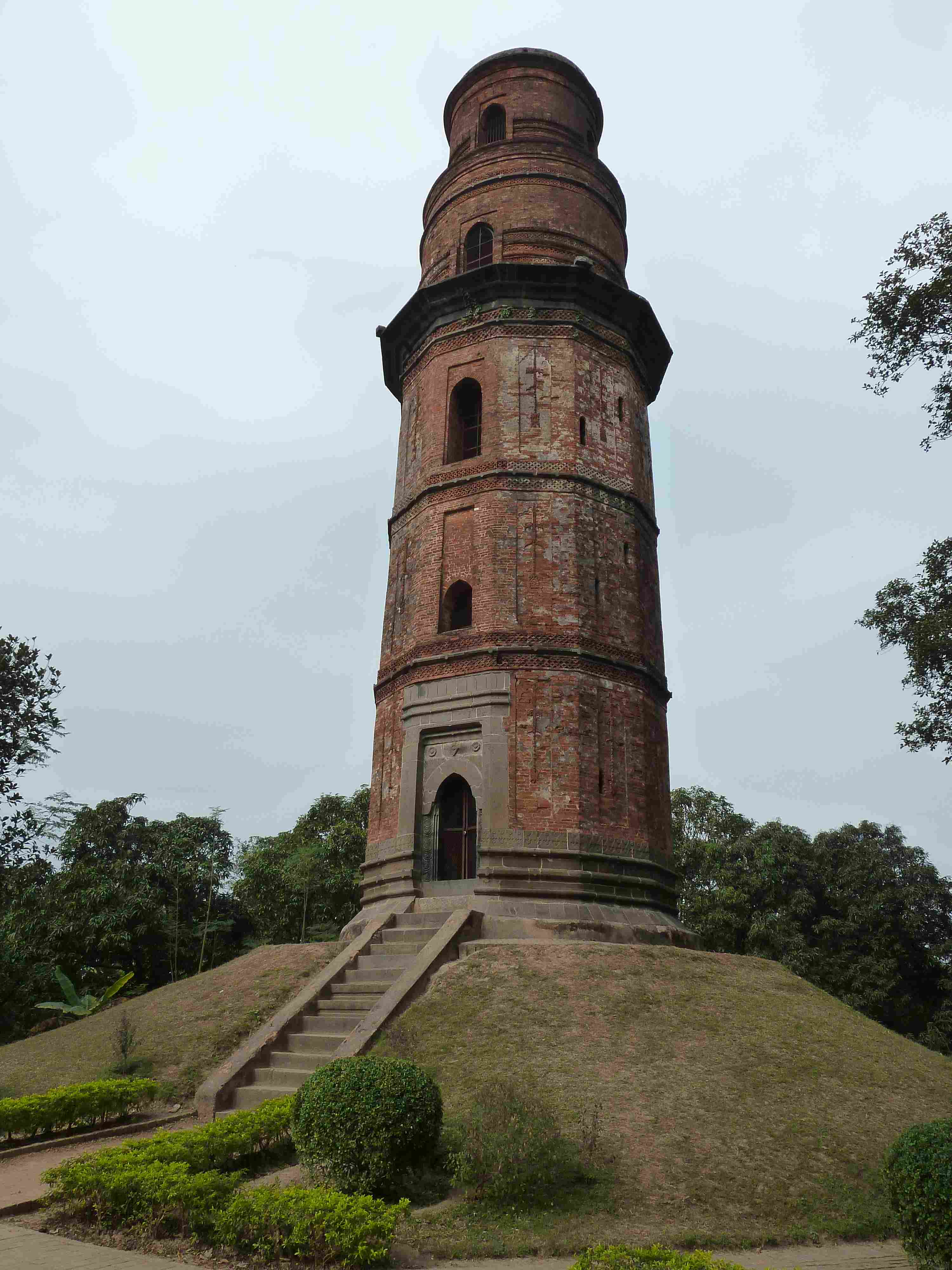 History
It is said to have been founded by the mythic figure Lakshmana, and its most ancient name was Lakshmanavati, corrupted into "Lakhnauti". The area was known as Gauda under the rule of famous Bengali kings such as Sasanka, in the 7th century CE, and particularly the Pala dynasty, between the mid to late 8th century to 12th century CE, who were often described by opponents as the Lords of Gauda. It was also a prosperous city during the Sena dynasty's rule in Bengal. However, its most well documented history begins with its conquest in 1198 by the Muslims, who retained it as the chief seat of their power in Bengal for more than three centuries. Around the year 1350, the Afghan kings of Bengal established their independence, and transferred their seat of government to Pandua (qv.), also in Malda district. To build their new capital, they plundered Gaur of every monument that could be removed. When Pandua was in its turn deserted (1453), Gaur once more became the capital under the name of Jannatabad; it remained so as long as the Muslim kings retained their independence. In 1564 Sulaiman Kirani, a Pashtun adventurer, abandoned it for Tanda, a place somewhat nearer the Ganges. Gaur was sacked by Sher Shah in 1539, and was occupied by Akbar's general in 1575, when Daud Shah, the last of the Afghan dynasty, refused to pay homage to the Mughal emperor. This occupation was followed by an outbreak of the plague, which completed the downfall of the city. Since then it has been little better than a heap of ruins, almost overgrown with jungle.
Accessibility
Air
Rail
It is about 7-8 hours from Kolkata. All trains going to North Bengal stop at Malda. Convenient connections – Gour Express from Sealdah, Janshatabdi and Intercity Express from Howrah.
Road
The normal route is to take NH 34, which links Siliguri with Kolkata, but the longer route via Durgapur Expressway from Dankuni, Grand Trunk Road from Saktigarh to Panagarh bypassing Bardhaman town, and then taking the Panagarh-Moregarm Expressway up to Morgram on NH 34 is a more comfortable and enjoyable option.