Diamond Harbour is a popular picnic spot for Calcutta's because of its proximity to the city. Earlier known as Hajipur, this charming place was named Diamond Harbour by the British. The place offers a spectacular view of the river Hoogly and marks the point where Hooghly River meets the Bay of Bengal. The Rupnarayan River joins the Hoogly and bends south and widens out to a form a huge expanse of water before meeting the Bay of Bengal. A little further down, the Haldi River joins it as well and the whole place seems to be a huge ocean of water.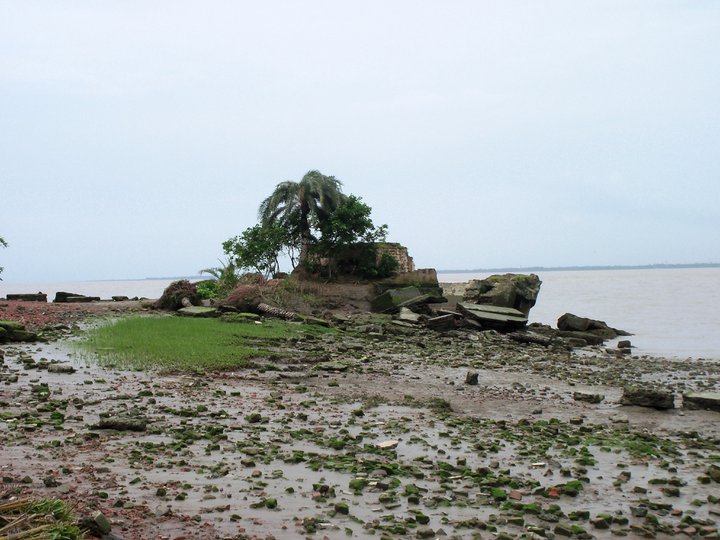 History
The place was named Diamond Harbour by the British as it was considered a safe resting spot for ocean going ships during the days of East India Company. It was a port of the British and was home to many large ocean vessels. The ruins of the fort of Chingrikhali at Diamond Harbour speak of its Portugese connection and the presence of an old lighthouse adds to the historic value of the place.
Accessibility
By Air: The nearest airport is Netaji Subhas Chandra Bose International airport at Kolkata, 65 km from Diamond Harbour.
By Rail: The nearest railhead is Sealdah station and there are trains at regular intervals that connects Diamond Harbour with the metropolitan town of Kolkata.

By Road: Diamond Harbour is well connected with Kolkata by good road and regular buses are available from Shahid Minar bus terminus and as well as Babughat.
Accommodation
There are several hotels and resorts on the Diamond Harbour Road approaching Diamond Harbour town on the bank of the River Hooghly.
Sagarika Tourist Lodge(Tourism Development Corporation (WBTDC) run Tourist Lodge): 03174- 255246/255262
Hotel Punyalakshmi: 03174 255190, 9153432013, 9679205110
Attractions
River Cruise on The Ganges
Kolkata port has lost its significance due to recedeeing depth of the Ganges at Kolkata, large ships cannot enter. They are now being diverted to Haldia port and some of the smaller ships go to Kolkata.
District
South 24 Pargana district
Location
52 Km from south of Kolkata
Famous For
Weekend picnic spot near Kolkata