Bhedaghat, situated by the side of river Narmada, is a town famous sights are the Duandhar Falls, Marble Rocks, and the Chausath Yogini temple. The holy river flows by tranquilly flanked by the towering cliffs, which reflect in it like a mirror the changing moods of nature. A little distance away, it becomes turbulent as it plunges in a mighty waterfall known as Dhuandhar.
Image Credit: http://www.flickr.com/photos/26012570@N02/2459003612/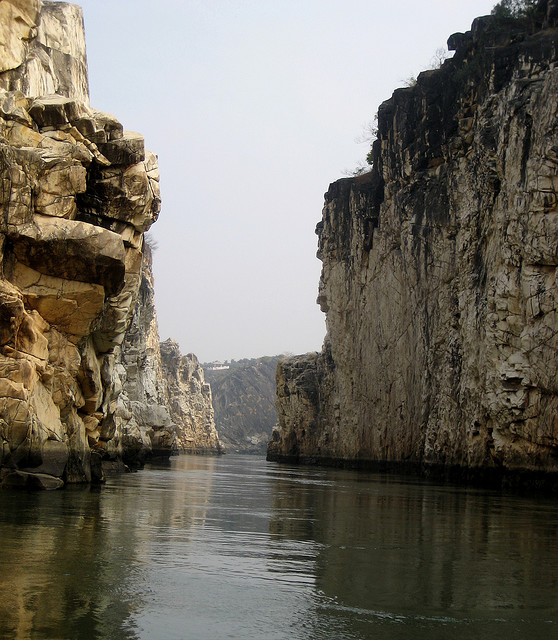 Accessibility
Air: Jabalpur (23 km) is the nearest airport connected to Bhopal & Delhi with regular flights.
Rail: Jabalpur, on the Mumbai-Howrah (via Allahabad) main line, is the main railhead. All mail, express and passenger train halt here.
Road: Frequent buses, tempos and taxis are available from Jabalpur.
District
Jabalpur district
Famous For
Varied beauty of the Rocks