Vajreshwari, located at the foot of the Mandakini Mountain, is a little village located along the Mumbai- Ahmedabad Highway, believed to have formed as a result of the volcanic eruption. It famous for the Vajreshwari Temple which was built by Chimaji Appa after the Marathas conquered the Bassein Fort in 1739.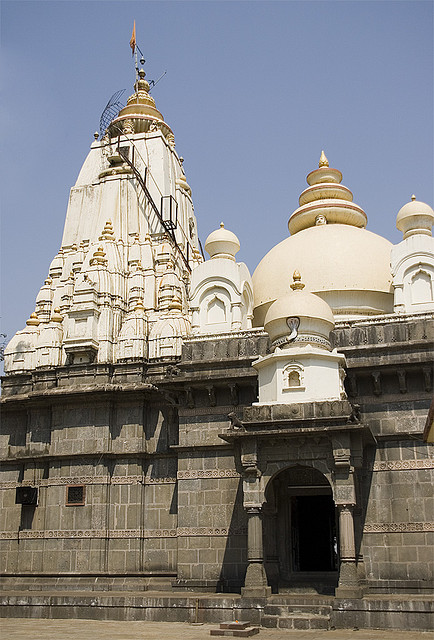 History
Vajreshwari has been mentioned in the Puranas (Hindu holy texts) for being consecrated by the presence of Lord Rama and Parshuram. According to legend Parshuram had performed a Mahayagna at Vajreshwari and the hills of volcanic ash are believed to be residue from the yagna.
Another legend suggests that the place was named Vajreshwari in honor of Goddess Vajreshwari who swallowed the "Vajra" (thunderbolt) that Lord Indra had aimed at the wise sage Muni Vashishtha.
Accessibility
By Air: Nearest airport is Mumbai Chatrapati Shivaji International Airport, which is at a distance of 80 km way from Vajreshwari.
By Rail: Vasai Road Railway station is 31 km away from the city center of Vajreshwari. This railway station is well connected to Mumbai and other cities in India.

By Road: Vajreshwari is well connected by Maharashtra State Transport Corporation buses to all major places in and around. Private bus operators also offer bus services from Mumbai to Vajreshwari regularly.
Termperature
Summer 23-37°C, Winter 16-30°C
Best time to visit
October to March