Trimbakeshwar, an ancient Hindu Pilgrim centre, is famous for one of the twelve Jyothirlinga temples in India dedicated to Lord Shiva. It is ideally located at the foothills of amazing Brahmagiri mountains in a naturally scenic location on the banks of the holy river Godavari. Godavari originates from the Brahmagiri hills in this town and it is believed that it is the birth place of Lord Ganesha, known as place of Tri-Sandhya Gayatri. It is acclaimed as the perfect holy location to take bath in the sacred Godavari River. There are many mythological stories connecting Lord Shiva, Parvati, Lord Ganesha, the Ganga and Lord Brahma for the origin of the holy shrine of Trimbakeshwar.
http://www.flickr.com/photos/ganuullu/2931190560/in/photostream
http://www.flickr.com/photos/ganuullu/2931176740/in/photostream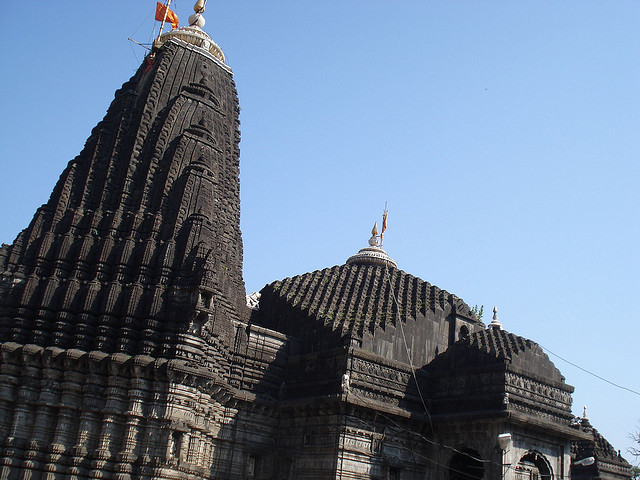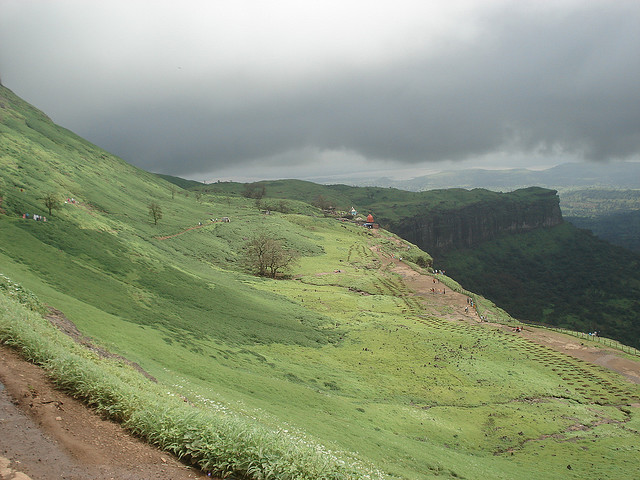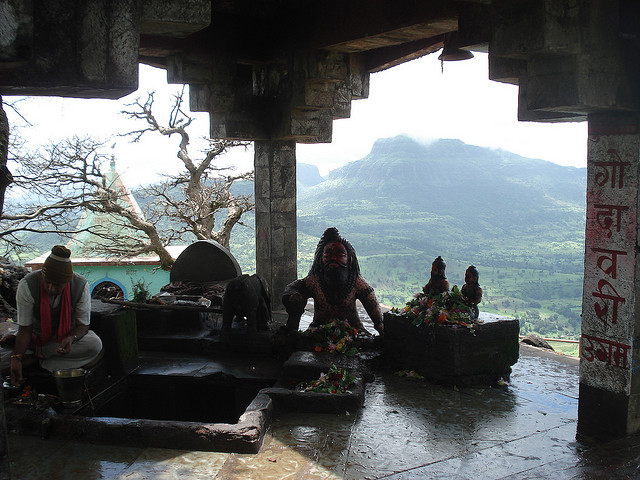 Accessibility
By Air: Nearest airport from Trimbakeshwar is at Mumbai, which is about 200 km away from the holy city.
By Rail: Nearest railhead is at Nasik. It is one the major railway stations connected to all manor cities in India.
By Road: Trimbakeshwar is connected by bus services run by Maharashtra road Transport Corporation. There are many private luxury buses available from Mumbai to Nasik.
Termperature
Summer 22-42°C, Winter 6-28°C
Best time to visit
November to March
Famous For
One of the twelve Jyothirlinga temples in India dedicated to Lord Shiva