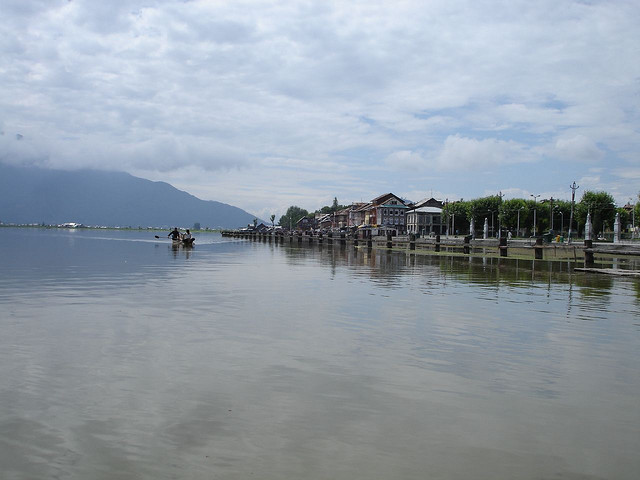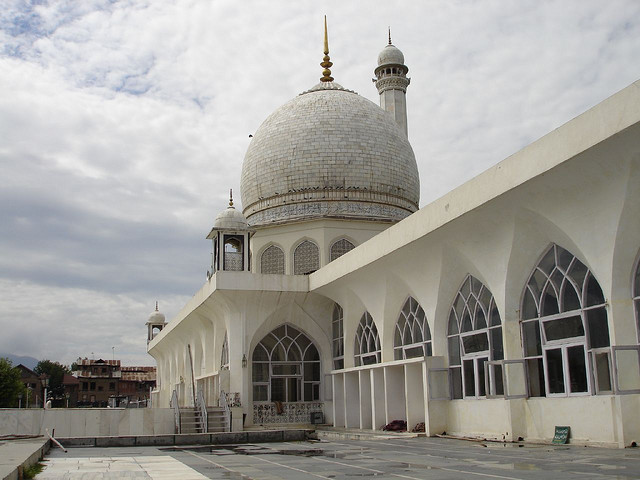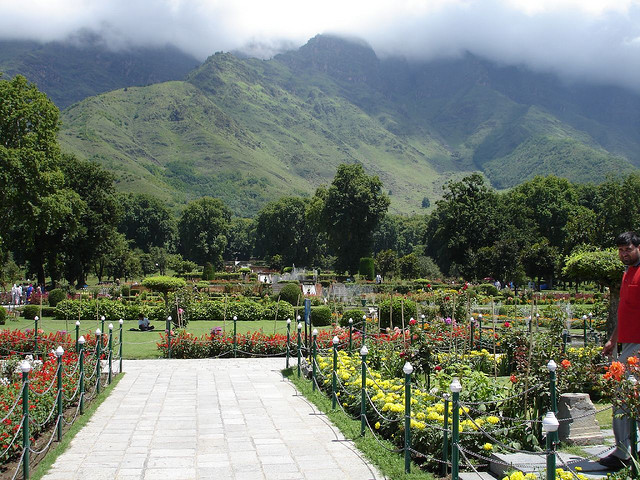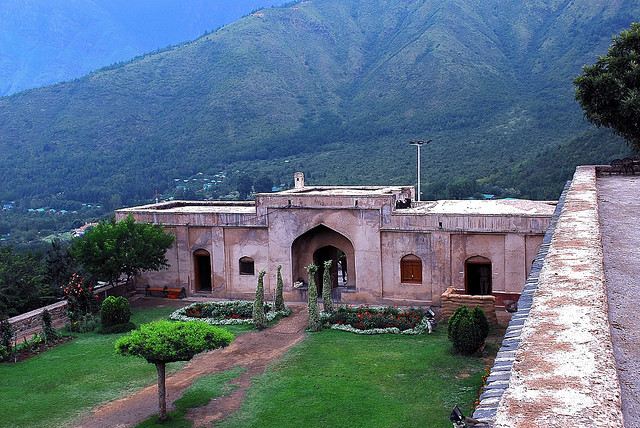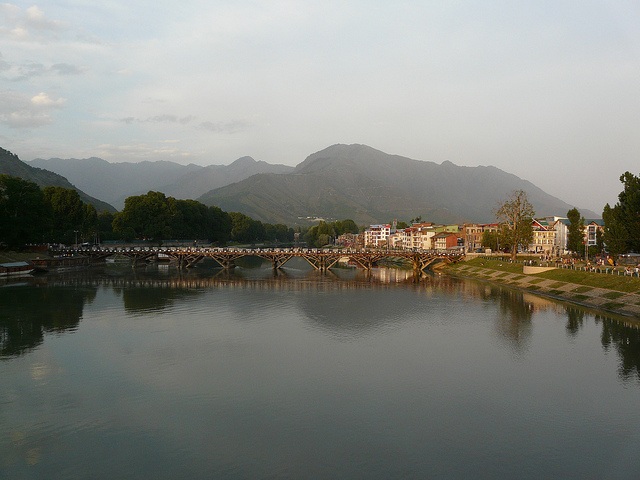 History
Srinagar got its name from the two Sanskrit words, 'sri' meaning wealth and abundance and 'nagar' meaning place. Legend has it that a Hindu sage, Kashyapa, drained the water in the lake to make the Kashmir valley.
According to documented history, in the 3rd century BC, the Kashmir valley was part of the Mauryan Empire. Later on it came under the rule of the Kushans, around 1st century AD, and then in the 6th century, it became part of the kingdom of Vikramaditya, the ruler of Ujjain and stayed under the Hindu rule until the 14th century. Later it was invaded by the Mughals and stayed as part of their empire until it was taken over by the Pathans. In 1814, Ranjit Singh of the Sikh empire, defeated the Pathans, and was later defeated by the British. The British appointed Gulab Singh as the independent ruler of Kashmir. In 1948, Hari Singh, the great grandson of Gulab Singh, merged the state of Kashmir with India.
Accessibility
Air: Srinagar domestic airport is connected with many airports in major cities in India. Regular flights are operated between Srinagar and Delhi, Mumbai, Chandigarh and Shimla. International travelers get the connecting flights from Delhi International airport, which is at a distance of 876 km from Srinagar.
Rail: Jammu is the nearest railway station to Srinagar, which is at a distance of 290 km. Jammu railway station is well connected to all major cities in India by rail. Direct train services are available from Delhi, Chennai, Bangalore and Trivandrum. Taxi services are available from Jammu to Srinagar and the fare is about Rs 6000.
Road: National Highway 1-A, connecting Srinagar with Jammu, is a good, all weather road, with several sharp inclines and hairpin bends. It is maintained by the Border Roads Organization (BRO), which clears the road of any obstructions. The famous Jawahar Tunnel that connects Jammu with the Kashmir Valley across the Pir Panjal range. Super deluxe, A-class, B-class busses are operated by J&K SRTC as well as other transport agencies. It is also possible to travel by taxi from Jammu to Srinagar. For those wishing to travel to Srinagar by a private car from Jammu, there are several places en route which have been developed for the convenience of the motorist all having tourist bungalows and provisions for meals, snacks, petrol pumps and repairs.
Shopping
If you are in Srinagar and you don't shop for the Kashmir handicrafts it seems as bizarre as visiting Agra and not seeing Taj. In Srinagar you can shop for Kashmir art at any place from the famous handicraft showrooms to the street vendors around Boulevard Road and there are also Shikarawallas who sell the handicraft items. The Pashmina shawls, woolen blankets, silken carpets, embroidered suits and saris, zari embroidered traditional Kashmir pherans, shawls and suits and wood craft and paper machie items are the most looked for items in the city. The other things that are famous of Kashmir are dried fruits, honey and saffron. This paradise is waiting for you, come and enjoy the fruits of heaven and shop for the handicrafts in Kashmir and it will be the best souvenir you will take to your home.
Srinagar is known for rich tradition of handicrafts and handlooms. While shopping in Srinagar some of the must buy include hand-woven silk fabric, carpets, and Kashmiri shawls with intricate embroidery work. Other famous items are Brass and Silverware, willow baskets, artifacts made of papier-mâché and woolen garments, traditional crafts that include cane and bamboo work, metal-crafts etc. Lal Chowk, Badshah Chowk and Polo View area are popular markets of Srinagar. There are a number of Government Handicraft Emporiums scattered around the Srinagar city, but the main one is housed in the fine old British Residency building by the Bund. The flashiest shops are located along the Boulevard by Dal Lake. Bund also has some big shops including 'Suffering Moses' with high quality goods.
Accommodation
In Srinagar you have two type of accommodation options. You can either stay in a hotel or in a houseboat. Srinagar has around 1,000 houseboats of different categories and the charges include meals and crossings to and from the nearest jetty. J & K Tourism Department has categorized the houseboats according to the facilities offered. The highest category is Deluxe and the lowest category is D grade. Each grade has fixed charges that includes all three meals. Hotels of Srinagar also provide comfortable and pleasant stay to guests, some of the famous hotels are :
Heritage Hotels : Grand Palace Inter-Continental (Gupkar Road)
Deluxe Hotels : Hotel Broadway (Maulana Azad Road), Shah Abbas Hotel (Boulevard), Ahdoos Hotel and Hotel Imperial Lake View.
Standard Hotels : Hotel Zabarvan, Hotel Welcome, Lake Side Hotel and Hotel Akbar.
Attractions
Shikaras : Shikaras are the long boats which crowd most of the lakes in Srinagar. They are used for getting back and forth from the houseboats or for longer tours. Officially there is a standard fare for every trip around the lakes and the charges are predominantly posted at the main landings (ghats). Shikara ride is once in a lifetime experience and it is very popular among the tourists. While you are on shikara ride, try paddling the shikara yourself sometime, it is nowhere near as easy as it look. You will spend lots of time going round in circles.
Things to do
Canoeing & Water Skiing: Kashmir has many lakes - Dal, Nagin, Mansbal and Wular. These are excellent spots for canoeing - whether it is a Shikara or a racing skull. No OIIC has tried canoe-ing in these lakes so far. These lakes are inter-connected as also the river Jhelum which flows through the entire length of the valley and connects with all the lakes. An interesting sport is what is locally called 'Water Trekking'. One can have a three to four day trip along the river to various lakes in a Shikara with all the camping gear. There are lovely spots to camp for the night. The lakes are also famous for water skiing.
Shikara Ride: If you like to have some fun and adventure while touring Srinagar, opt for a Shikara ride. Srinagar attracts many tourists with one important reason, the renowned Shikara rides, especially in enchanting Dal Lake. This is marvelous, enjoyable and unforgettable.
Many Shikara circuits are available which suit any tourist. Don't forget to capture the superb beauty around the Lake by taking relaxed holidays on a Shikara in one of the circuit from Nehru Park past Hazratbal, Nagin, Rainawari and back.
The cost is reasonable, a ride to Char Minar and back on Dal Lake costs about Rs 300/- for four people.
District
Srinagar District
Best time to visit
March to October