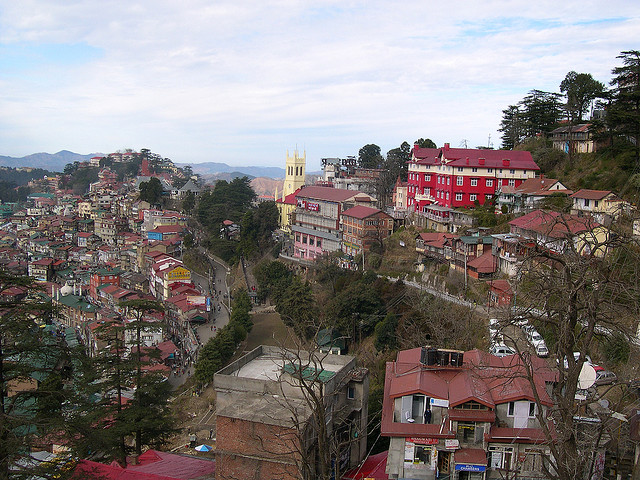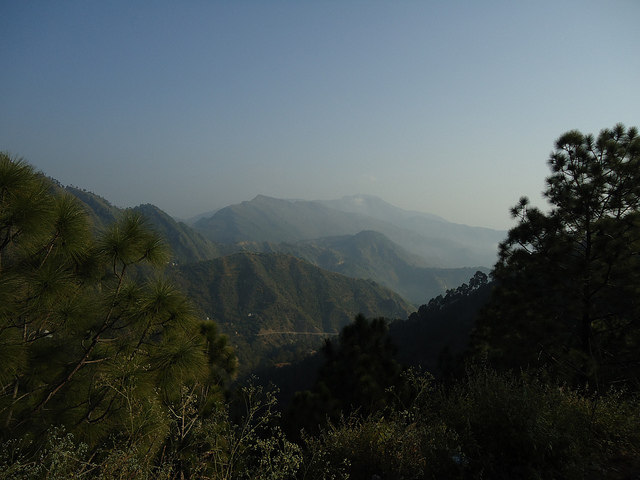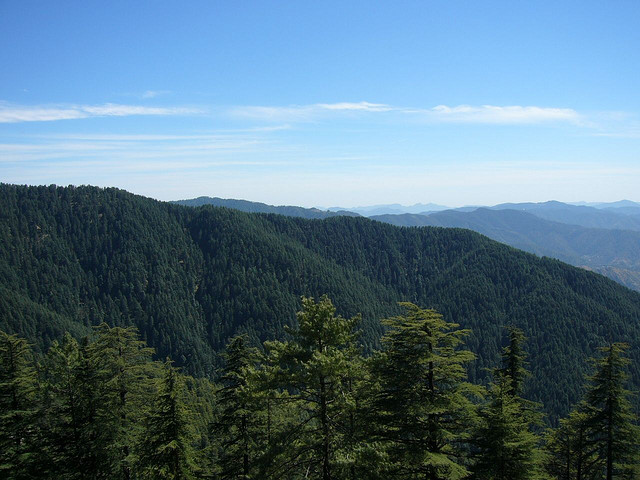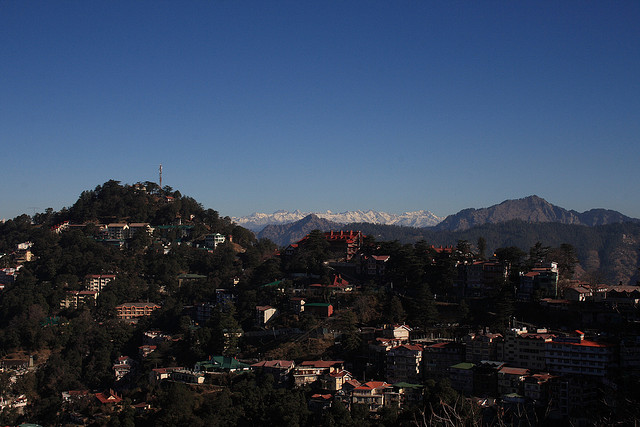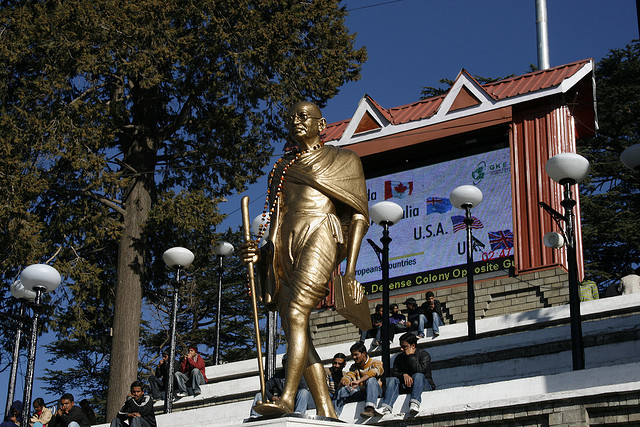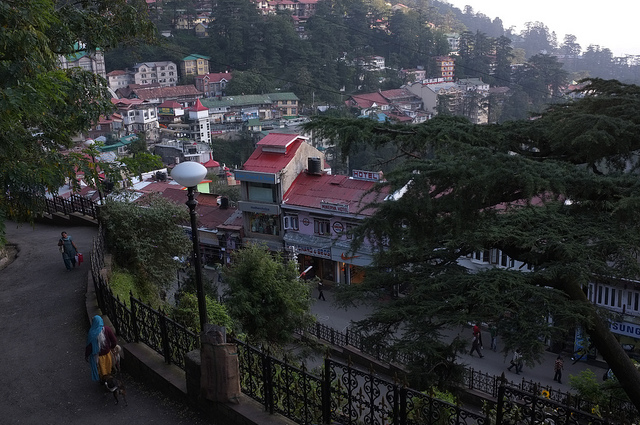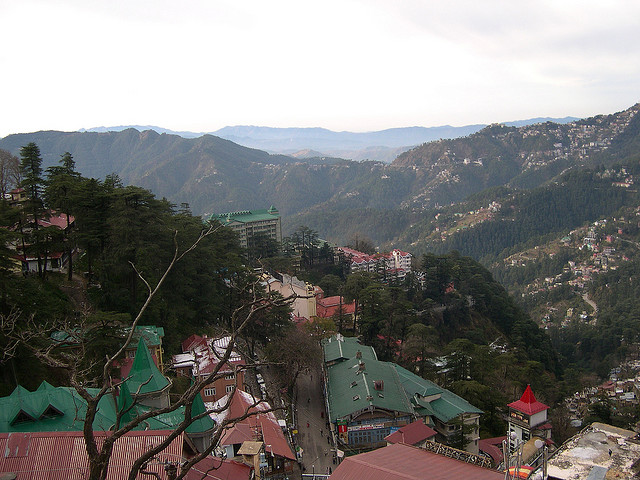 History
The History of Shimla dates back to the year 1819. Before that Shimla was under the rule of the Gurkhas. It was after the Gurkha War that the British soldiers founded a dense forest near the temple of Goddess Shyamala and gave it the name Shimla.
But some historians contradict it saying that Shimla is derived from the word "Shyamalaya" meaning the blue house based on a house built by blue slate by a fakir.
The Story of Shimla would not have been there if the Britishers had not discovered it. It was only in 1819, that the then Assistant Political Agent of Hill States, Lt. Ross built the first British residence- a wooden one. Later Lt.
Charles Patt Kennedy followed him by building a two storey pucca house named "Kennedy House". After 1830, Shimla became the hot spot among the Britishers. For men it was the favorite hangout to rejuvenate after the Gurkha War while for the women it was a relief from the hot and humid climate as well as mosquito-invaded plains.
An account of Shimla History would be incomplete without the different names such as "Viceroy's Shooting Box, Abode of the Little Tin Gods and Mount Olympus" given to it by the Britishers. But the most famous of all was "the Queen of all Hills".
It was due to this fascination of the Britishers for Shimla that it was made the "summer capital" in 1864.
After the Independence, Shimla was made the capital of Punjab, but in 1966 it was named as the capital of Himachal Pradesh.
Accessibility
Air: Shimla's Jubbarhatti Airport is nearly 23 km away from the heart of the city. Taxi is available from airport to City and fare is about Rs 450. the airport is connected to Delhi airport by daily flights. Delhi International airport is the nearest major airport. Delhi airport is connected to all major cities in India and many cities abroad. The distance of Shimla to Delhi is about 357 km. A/C taxi services are available from Delhi to Shimla, costing about Rs 7500.
Rail: Shimla has a meter gauge railway station. It connects to the nearest broad gauge station at Kalka, which is at a distance of 80 km from Shilmla. Taxi services are available from Kalka to Shimla and charge is about Rs 1750. Kalka is well connected to all major cities in India by rail.
Road: HRTC buses offer bus connectivity from all cities in Himachal Pradesh to Shimla. Frequent ordinary and deluxe bus services are available from Delhi to Shimla. Deluxe buses charge about Rs 1300 from Delhi to Shimla.
Shopping
The main shopping areas are along the Mall, the Subzi Mandi and the Lakkar Bazaar. The Himachal Emporium of the state government is on The Mall. It sells handicrafts items from all over the state, including woollen garments, embroidered handicrafts, carpets and jewellery. Lakkar Bazaar is famous for its wood crafts, while the Tibetan market near Kusumpti, about 6 kms from the centre sells traditional Tibetan wares.
Other popular items for shopping in Shimla are woolen shawls and caps. Weavers in the Kullu Manali region weave colorful caps on their looms, which are highly favorite with the tourists visiting this region.
In fact Shimla, to much extent specializes in woolen garments. Try to pick up Kinnauri mufflers, scarves, embroidered handkerchiefs, hand-knitted socks and gloves while shopping in Shimla.
You would also find lots of Tibetan handicrafts for shopping in Shimla, which make their way to Shimla. Buddhist style curios, antiques, Feng-Shui elements are also available in abundance. You may also include carpets, rugs, leather craft and silver jewellery in your shopping list in Shimla.
The Mall is the best place foe shopping in Shimla. Numerous shopping joints literally dot the area. Alongside the government run emporia, several other private outlets offer great shopping in Shimla.
Lakkar Bazaar: Adjoining the Ridge, lakkar Bazaar is a marketplace which offers wooden articles targeted mainly towards tourists. The handcrafted wooden items are truly worth the money and sell like hot cakes. Tourists take them back as a souvenir of their trip. Lakkar Bazaar is also famous for its dry fruits and natural herbs.
Apart from the usual shops the market also has a roller skating rink and the state hospital known as Indira Gandhi Medical College and hospital. Many hotels such as Hotel White and Diplomat Hotel are famous of lakkar Bazaar.
Lower Bazaar:
Accommodation
Shimla hotels are of various types like luxury hotels, deluxe hotels, budget hotels, resorts and cottages. Moreover, many hotels here offer honeymoon packages to tourists, since Shimla is a popular honeymoon destination too. Mall Road and Kufri-Chail Road have some of the reputed hotels here.
Premium Hotels in Shimla
Wild Flower Hall
Woodville Palace Resorts
Springfields
Budgeted Hotels in Shimla
Quality Inn Himdev
Ashiana Regency
Hotel Honeymoon Inn
Attractions
Summer Festival
The Summer Festival is celebrated every year to herald the coming of summer to the region. It is held every year from 2-6 June and is a popular vent attracting many visitors. As part of the Festival, food fests, painting competitions, flowere shows and cultural shows are held.
Things to do
Ice Skating
A popular winter sport, Ice Skating in Shimla usually starts in early December and continues till late February. During these months two skating sessions are organized per day, in the morning hours and in the evening. But, if the skies are clear and temperatures are low, several uninterrupted sessions can be organized here. Every year large number of adventure enthusiasts visit the town of Shimla to undertake the sport.
In Shimla, the ice-skating club has a huge rink with an open area covered with naturally frozen ice. This rink is situated at a distance of just 10 minutes from the Mall and is the oldest natural open ice skating rink in Asia. For this skating rink, memberships are available for the whole season as well as for shorter duration and you can even gain membership for a single session. Skates are also available at the rink, so you don't need to carry the skating gears on your own.
At the Shimla Ice-Skating rink, you can enjoy the variety of skating like figure skating, speed skating etc. Besides, every season, various fancy-dress carnivals, ice-hockey and dances enliven the atmosphere of Shimla.
Termperature
Summer 14-20°C, Winter -7-10°C
Best time to visit
March-June and September-November