Chail, the former 'summer capital' of the Maharaja of Patiala (Bhupinder Singh who was exiled from Shimla and created his own capital for the summer months), is built on three hills, offering spectacular views of the Shivalik Hills of Lower Himalayas as its background. It boasts the world's highest cricket pitch and a polo ground. The old Maharaja's palace has been converted into a hotel. Hiking, along with fishing and horse riding, comprise some of the key attractions of Chail.
Image Credit:
http://www.flickr.com/photos/abhishek_kr7/5354196237/
http://www.flickr.com/photos/infanticida/6207211394/in/photostream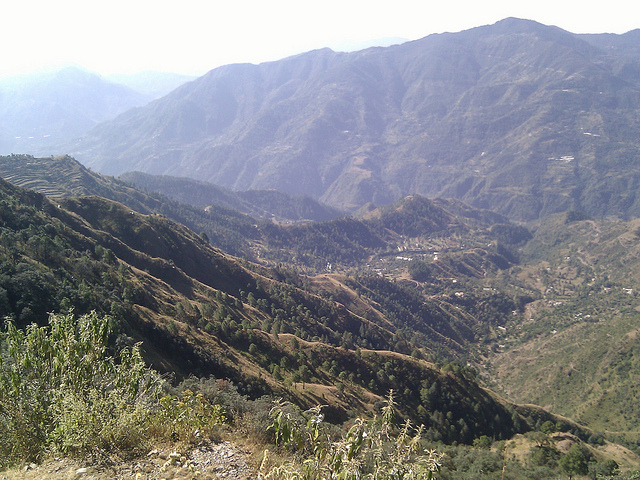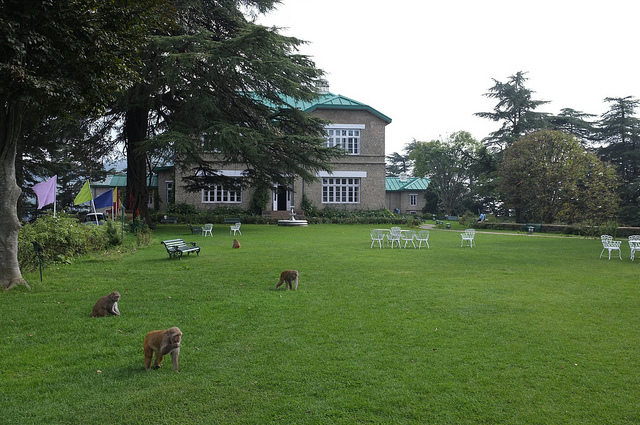 History
This hamlet of Chail in Himachal has a very interesting history. It is said that Maharaja Bhupinder Sing was banished from the summer capital of British, Shimla, after his ignoble behavior with the daughter of Lord Kitchener, the then governor general of British India. The Indian prince was enraged at this and as a result vouched to built his own summer capital, that would be better than Shimla. It was then that this small 'piece of heaven' came to his notice, and he built a city as per his requirement. It is this Palace, that today serves as a hotel and the prime highlight of Chail.
In the year 1972, this palace was taken over for restoration by the Himachal Pradesh Development Corporation.
Accessibility
Air: Jubbar Hati Airport is the nearest airport from Chail, which is 63 km away. Taxi/ Jeep facility is available from Airport to Chail, fare is about Rs 1500/-. This Airport is connected to Delhi and Chandigarh. International travelers have to get connection through Delhi Airport. Delhi Airport is connected to all major cities in India and most of the foreign cities.
Rail: Nearest railhead is Kalka, which is at a distance of 86 km. One can hire a Cab or catch a bus to reach Chail. Cab will cost about Rs. 1700/-. Another rail option is Chandigarh, which is nearly 95 km away. Chandigarh is well connected to all major cities in India.
Road: Local bus services are available from Chail to reach nearby cities. Deluxe buses are available form Shimla to Chail regularly; Shimla is 45 km away from Chail. It cost about Rs 200/-.
Shopping
Not much to shop in Chail except for wollens shawls and caps. Go to Shimla for serious shopping.
This is limited to a couple of tiny shops in the small bazaar that have a few handicrafts, wooden items, caps, shawls and other woolens.
Accommodation
Chail is a very small town on the hills with barely five to six hotels. Chail's Mall is worth walking down on. It has precisely twelve shops and half a dozen hotels on one single stretch and that is the end of it.
The brightest star on the Chail horizon is the luxurious Chail Palace Hotel maintained by HPTDC. There are other moderate and budget hotels, motels and tourist lodges as well as deluxe Swiss tents and camps. It''s best to book in advance during peak season.
Things to do
Trekking
Chail has a few trek routes for the outdoor enthusiast. Some of the easy trek routes are the Kandaghat-Chail, Chail-Rajgarh and Chur Chandini and Chail-Shimla via Junga. The trek routes provide scenic views of the hills and dales all through the way.
Termperature
Summer 8 to 30°C, Winter -10 to 10°C
Best time to visit
May to November
Famous For
Chail boasts the world's highest cricket pitch and a polo ground