Shankarpur is a twin beach of Digha, offers nearly all the pleasures of a private beach. It is also a regular fishing harbour.
(Located in the Purba (East) Medinipur District of the state of West Bengal, Shankarpur is a beach destination along the Digha-Contai Road which is fast gaining popularity. It is at a distance of about 185 km from the capital city Kolkata, and about 14 km from the famous beach town Digha.
Till recent times, Shankarpur has been fairly unknown in spite of its beautiful beach and the virgin sea view. However, it is becoming more and more popular and is now being developed as a modern beach destination with quite a few luxury hotels and resorts. Since it is not as popular and well known as Digha, Sankar offers visitors the opportunity to enjoy the beach in relative calm.
The long stretch of clean virgin beach, casuarina groves, the calm sea ideal for swimming and the pleasant weather are the main attractions of Shankarpur. There are a few areas which are said to have quicksand, but these are confined to the isolated parts of the beach and can be easily avoided by remaining close to the popular and frequented stretch of the sea side. The Shankarpur Fishing Harbour Project is an important aspect of Shankarpur and has contributed much to improving the infrastructure of the place.
Reaching Shankarpur is not difficult as it is well connected by bus service and train service. Visitors can catch a bus ride from a bus station in Kolkata or take a train from the Howrah train station to Digha which is quite close to Shankarpur. From Digha, cabs and buses are easily available. From Shankarpur, tourists can also visit the deserted beach of Mandar Mani which is a mere three kilometres away.
Being a quiet destination with unpolluted, clean beaches, Shankarpur is ideal for a relaxed holiday. Visitors can spend time sun-bathing, playing and relaxing in the beach, swimming in the clear blue sea, walking down the beach dotted with casuarinas trees, collecting sea shells, and enjoying the scrumptious sea food available in the local sea side restaurants.
The weather in Shankarpur is tropical and the place can be visited almost during any time of the year except during the monsoon season when the place gets its share of rainfall. During the summer season, the weather remains warm and slightly humid. The winter season is pleasant and cool, and the temperature during this time is ideal for a day outdoors. This is the best time to visit the place and Shankarpur welcomes the maximum number of visitors during the winter months of December to February. )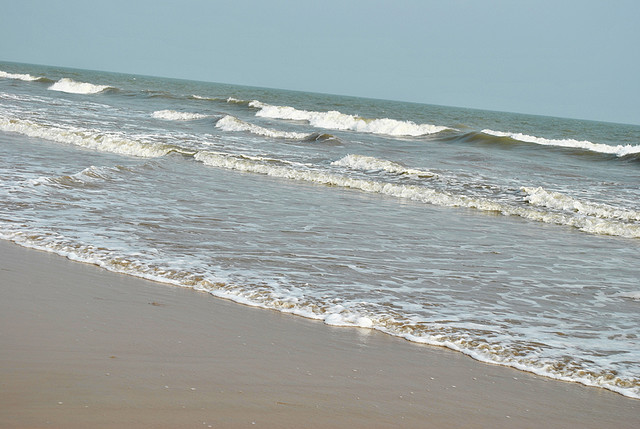 Accessibility
Air:
Rail:
Road: Regular buses ply between Calcutta and Shankarpur. Tourist cabs and luxury cars can also be hired from Calcutta.
District
Purba (East) Medinipur District