Rajmachi, a small village in the rugged mountains of Sahyadri, is located in the Western Ghats of Maharashtra between the cities of Mumbai and Pune. It is a famous spot for trekking.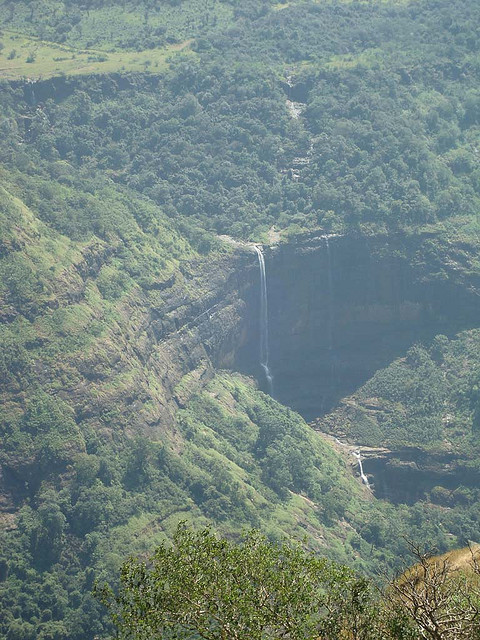 Accessibility
Air: The nearest airport is Pune airport, which is at distance of 70 km from Rajamachi town. Pune is connected to Mumbai, Goa and Bangalore by air. Major international airport near to Rajmachi is Mumbai Chatrapati Shivaji International airport. This is at a distance of 120 km away from Rajnachi. Tourist taxis cost about Rs 2500 to Mumbai and Rs 1500 to Pune from Rajmachi.
Rail: Lonavala railway station, which is only 7 km from Rajmachi, lies in the main railway line between Mumbai and Pune. Many express trains between Mumbai and Pune stops here. Lonavala is connected to all major railheads through Mumbai and Pune.
Road: State owned buses connect nearest cities with Rajmachi. Any tourist service providers arrange package tours by A/C deluxe buses to Rajmachi from Mumbai and Pune. They charge about Rs 4 per km in these A/C luxury buses.
Things to do
Trekking: Rajamachi is a renowned trekking place in Maharashtra. The Western Ghats and Sahyadri ranges offers mild to hard trekking experiences to all adventure loving tourists. The area famed for its exotic natural attractions is really a breathtaking place to have trekking expeditions. Climbing the hilly terrains to reach the famous medieval forts is a real experience for lifelong memory.
The trekking trails from Rajmachi to Khandala plateau, to Tungarli lake and also to Lonavala are challenging for amateur trekkers. One can trek form Rajmachi to Konadana caves or to Ulhas river shore. Many tourists to have nice experience of natural treks visit this unspoiled nature's gift.
Location
Rajmachi is situated in the Karjat region of the Western Ghats in Pune district near Lonavala and Khandala.