Peermade, also transliterated as Perumade, Peerumed, Peerumade or Peermede, is a hill station in the state of Kerala, India. It is high in the Western Ghats, 915 meters above sea level, and 85 km east of Kottayam on the way to Thekkady.
The landscape of Peermade includes spectacular waterfalls, open grass lands and pine forests.[1][2] It was once the summer retreat of the Maharajas of Travancore.
Periyar Wildlife Sanctuary, one of the largest wildlife reserves in India, is 43 km away. It has herds of elephants and other wildlife as well as lakes.
The name is sometimes related to the Sufi saint, Peer Mohammed, or means "hill of the Peer".
Situated 915 m above sea level, Peermade is on the way to the Periyar Wildlife Sanctuary. this pleasant hill station was once the summer retreat of the Maharajas of Travancore. Peermade is indeed a cool hill resort in Kerala. Here you will find sprawling tea, coffee, cardamom, rubber and eucalyptus plantations side by side with natural grasslands and pine forests.
The Sufi saint and an associate of the rulers Peer Mohammed lends his name to Peermade. Peermade thus means the hill of the Peer. Peermade has since long attracted the trekkers, nature lovers, picnickers alike. As a hill resort Peermade has also been providing refuge to the sun scorched souls from the plains. The idyllic hill resort of Peermade indeed rejuvenates the mind, body and the soul.
Peermade lies 85 km east of Kottayam at an altitude of 915m above sea level.The weather is cool at Peermade all through the year owing to its altitude. The cool breezes make Peermade pleasant to be visited any time of the year.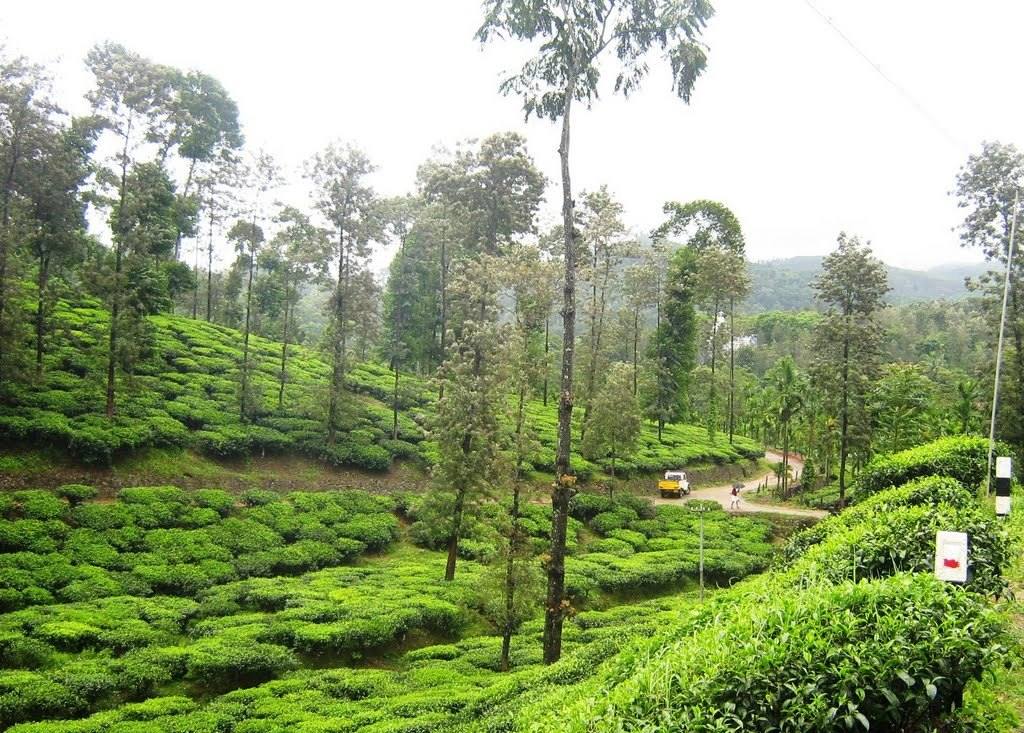 Accessibility
Air:
Rail:
Road: Peerumedu is 85 kms east to Kottayam (travel time: 2 hours), on the way to Thekkady. There are frequent bus services from nearby cities of Kumily and Kottayam.
Things to do
Trekking Trails : The beautiful landscape of Peermade has plenty of hills offering finer opportunity of trekking. Popular hills like, Kalthotti, Vagamon, Karandakapara, Grampi, Paranthupara and Memala have excellent trekking routes.
Best time to visit
April-June and September-November.