Parwanoo, a small hill station situated near the border that the state shares with Haryana. This was a sleepy little village a couple of decades ago but today, it is a pulsating industrial town. It also serves as the base station to the nearby attractions, such as Renuka Lake, Subathu cantonment area, Dagshai, Pinjore Gardens, Kasauli, etc.
http://en.wikipedia.org/wiki/File:Timber_Trail_at_Parwanoo,_Himachal_Pr…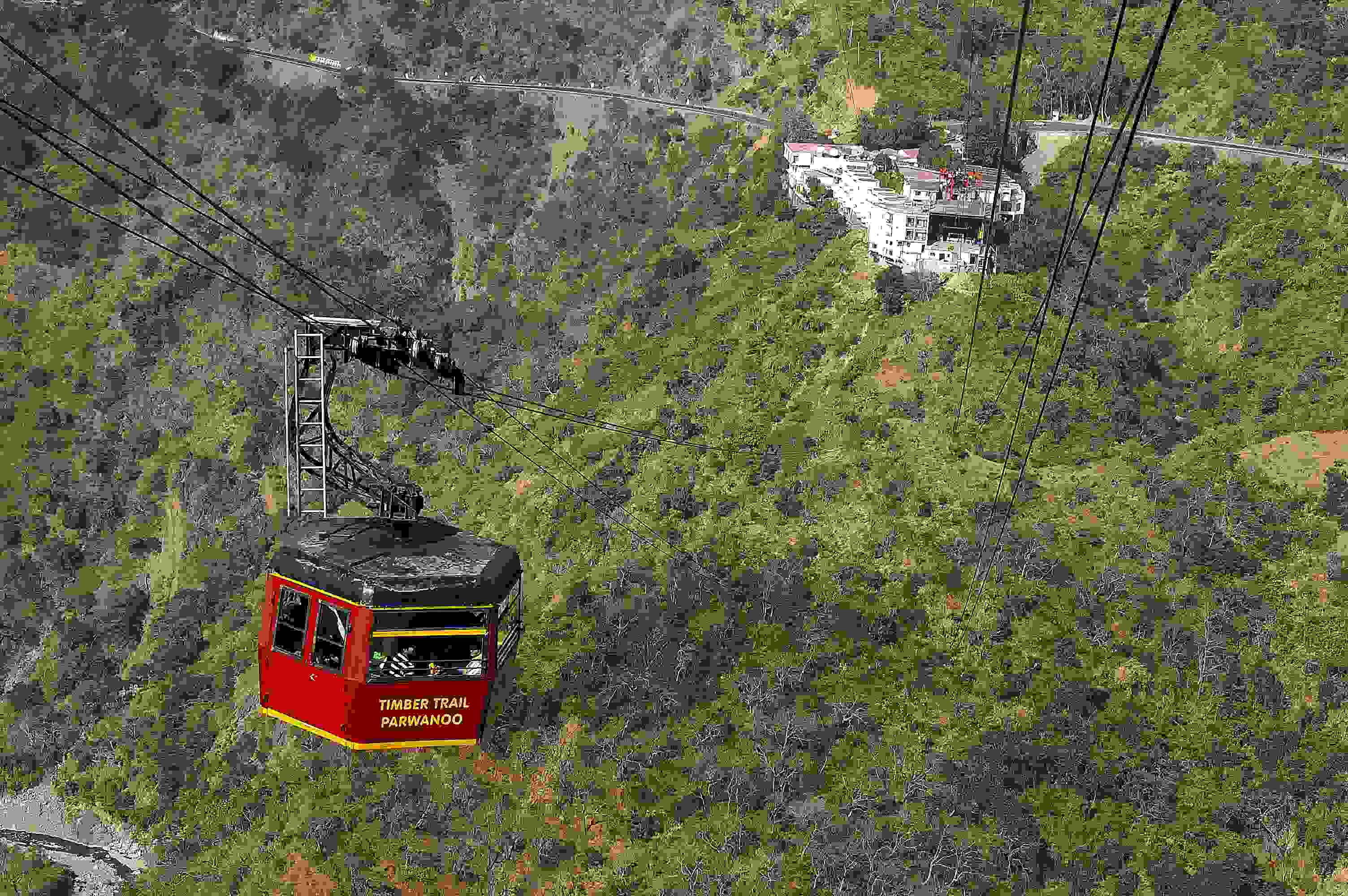 Accessibility
Air: The nearest airport to Parwanoo is at Chandigarh, located around 22 kms away from Parwanoo.
Rail: The nearest railway station to Parwanoo is at Kalka, located around 4 kms away from Parwanoo. The station is well-connected to Parwanoo as well as the other railway stations of India.
Road: Well connected to major cities of India such as Amritsar, Chandigarh, Delhi and Manali by a network of well- maintained roads, reaching Parwanoo by road is one of the easiest ways of reaching the town.
Termperature
Summer 8 to 30°C, Winter -10 to 10°C
Best time to visit
July to September