Panhala is a scenic hill station with both historical and religious significance. It is mostly identified with the Maratha warrior king Shivaji, who captured it in AD 1659.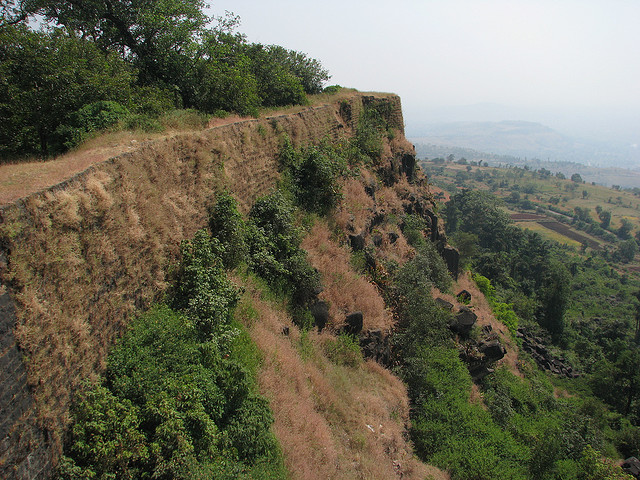 History
The history of the Marathas is intimately linked with the history of Panhala Fort. Within the fort there are haunting anecdotes that are associated with different places within the fort. There is a temple within the fort called the Ambabai Temple. It is said that the great Maratha warrior Shivaji used to seek blessing here before venturing on an expedition. At a place called Pavan Khind, one faithful follower of Shivaji laid down his life fighting to facilitate Shivaji's escape.
The Panhala Fort is arguably the largest and strongest of all the forts in the region. Even to this day the fort reverberates with the memory of Maharashtra's favorite son and one of the bravest Kings in history, Shivaji. There is also a huge granary at Amberkhana. Panhala is famous not just for its inspiring history but also for its scenic beauty. Located atop a small hill, the place is an ideal location where you can go for rest and enjoy the pleasant climate of the hills.
Accessibility
Air: The airport at Kolhapur which is at a distance of 35 km away from Panhala is the closest airport. Tourist taxi from airport to Panhala charges about Rs 600. Nearest major international to Panhala is Mumbai Chatrapati Shivaji International airport (420 km away), which is connected to all major cities in India and many cities abroad.
Rail: The Kolhapur railway station which is nearly 30 km away from Panhala is the nearest railhead. Kolhapur is well connected with Pune and Mumbai and also to all major cities in India through Mumbai VT railway junction. Tourist taxi is available from railway station to Panhala and it charges about Rs 600.
Road: Panhala is well connected to all cities in Mumbai by public transport buses. These public buses have regular services between Kolhapur and Panhala. Panhala is connected well by buses to Pune (200 km) and Nasik (450 km).
Location
Panhala, at a height of over 3,000 ft above sea level is located 418 km SE of Mumbai and 20km from Kolhapur.