Ooty, short for Ootacamund (an anglicized name for Udhagamandalam), is a popular hill resort in the state of Tamil Nadu in Southern India.
Ooty or Udhagamandalam was aptly called the "Queen of Hill Stations" by Pandit Jawaharlal Nehru. This beautiful hill station sprawls over an area of 36 sq km and is situated at an altitude of 2,240 meters above sea level. Its year long pleasant weather makes it a very popular holiday destination.
The name 'Udhagamandalam' is derived from the Tamil word 'Ottakkalmandu', meaning 'a village of a single stone', perhaps referring to the sacred stone revered by the local tribe, Todas.
Ooty is situated in the Nilgiri hills also called as Blue Mountains in Nilgiri district in Tamil Nadu. The hill station is a part of the Nilgiri Biosphere Reserve in South India. The town has some very popular tourist spots within the town's vicinity such as Ooty Botanical Garden which has a display of many popular and rare varities of flowers, trees and shrubs. The garden host a flower show every year. Within the premises of the garden one can also find Toda Huts of the local tribes of this region. Ooty Lake and Boat House is another popular spot with tourist for boating and other leisure activities. Other places worth visiting are St Stephen's Church, Wax House, Lamb's Rock and Kalhattty Falls.
Ooty is also popular for its many tea plantations and other agricultural products. Therefore many agriculture based research institutes are situated over here, such as soil consevation centre, potato research farm and others. Floriculture and Sericulture are also two industries which are slowly being developed here.
The Nilgiri Mountain Railway, a World Heritage Site declared by UNESCO connects the town of Ooty to Mettupalayam at the foothills of Nilgiri Mountains.
Close to Ooty one can visit Doddabetta Peak, the highest peak in Niligiri Mountains, Ketti Valley and Pykara Lake and Falls which is a popular picnic spot. For animal sightseeing one can also visit Mudumalai Wildlife Sanctuary and Mukurthi National Park.
The name Udhagamandalam is derived from the TODA word "othakal-mund" which means "house in mountains". Ooty stands at 7,347 feet above sea level in the Nilgiri mountain range. It was founded in the 19th century by the British, and served as the summer headquarters of the Madras Presidency.
Ooty or Ootacumund is a tranquil hill station that is located in the state of Tamil Nadu in South India. Ooty is one of the most popular tourist destinations in India and is visited by thousands of travelers every year, who arrive from all corners of the world. Ooty is known for its verdant valleys covered with wild flowers and lush forests. The lovely tea plantations add to its scenic value.
Situated at a distance of 105 km from Coimbatore, this Queen of Hill Stations is located in the Nilgiri Hills at an altitude of 7,347 feet above sea level. The weather being pleasant all rounds the year, attracting tourists through out the twelve-month period. The landscape of this beautiful land is dotted with rolling hills and plateaus completely covered with thick blanket of vegetation, tea gardens and different beautiful trees. This hill station was developed by the British as a summer retreat for them. The train ride to Ooty is another feature that has gained popularity among locales and international tourists alike. The ride on one of the few running steam trains will definitely take longer than other modes of travel like a bus or a cab, but the leisure journey in the train from Mettupalayam will definitely be the most scenic of all train travels that you have ever done. A must to do, while you are touring the Ooty hills. Apart from sightseeing, you can also indulge in many adventure activities like trekking and hiking through the woods.
Ooty is called the 'Queen of Hill Stations' for very obvious reasons. This is the most naturally gifted part of Tamil Nadu and the most scenic of all hill stations in the whole country. Ooty offers plethora of attractions to keep tourist on their toes exploring, experiencing and enjoying the charismatic lure of this panoramic beauty. To be honest, the whole of Ooty is so ravishingly beautiful that there is no specific place that you can pin point as a tourist attraction, every ninch of the city is so mesmerizing that tourists keep turning their heads again and again towards whatever they see once. Most visited spots in Ooty are the Rose Garden, Government Botanical Garden and Doddabetta Peak.
Image Credit:
http://www.flickr.com/photos/saroz/2530207797/
http://www.flickr.com/photos/ganuullu/2157676384/in/photostream
http://www.flickr.com/photos/ganuullu/2157669366/in/photostream
http://www.flickr.com/photos/ganuullu/2143789212/in/photostream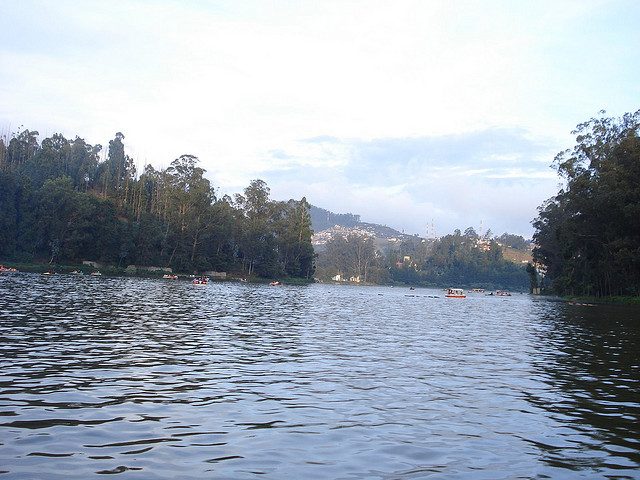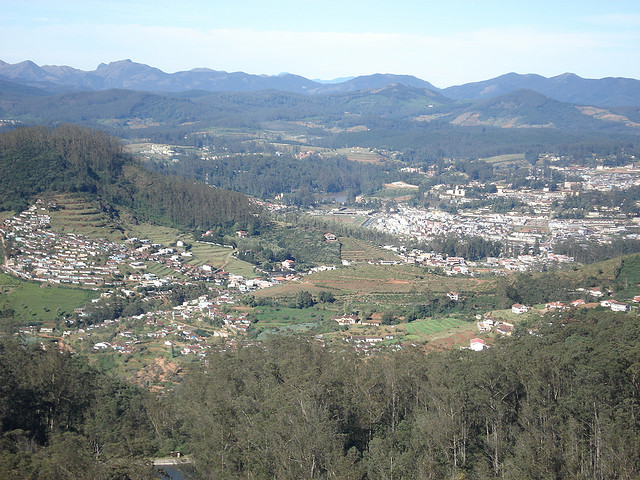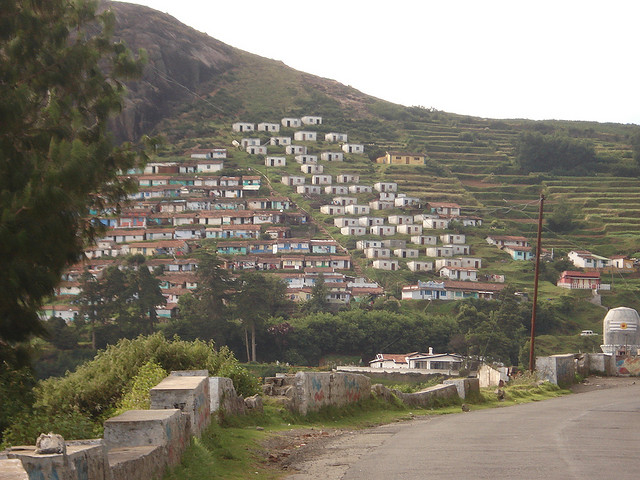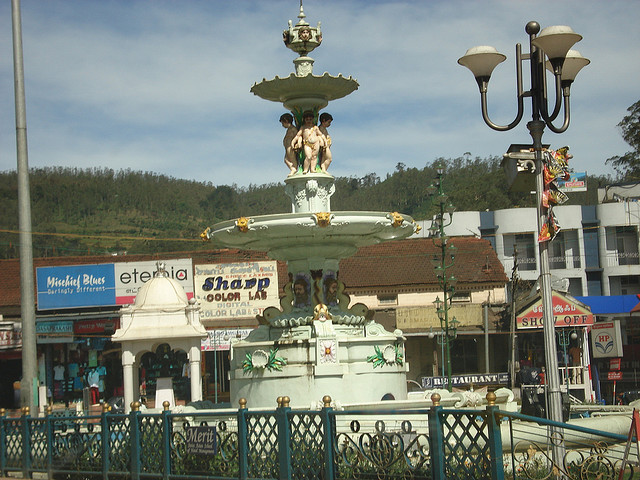 History
History of Ooty is significant and praise worthy. It grabs the visitor's attention. Vishnu Vardhana, the Hoysala King, from 1104 to 1141 AD, lines the earliest history of Ooty. Ooty came under the rule of the British East India Company and later after several years. John Sullivan, the district collector of Coimbatore started the formation of the hill station-Ooty and promoted it as an ideal summer retreat. In the year of 1812, the Assistant Revenue Surveyor, Mr. Keys and Mc Mahon, were the district collectors of Coimbatore. In the year of 1818, J.C Whish and N.W. Kinderseley visited this place and in 1819 the route to Ooty was laid as an important tourist destination. In the year of 1821, the earliest route to Nilgiri from Coimbatore was laid.
Accessibility
By Air: Coimbatore airport is the nearest airport about 105 km away from Ooty.
By Rail: Mettupalayam, which is 47 km away from Ooty, is the nearest major railway station. There are regular train services from Coimbatore and Chennai to Mettupalayam.

By Road: Ooty is well connected with all most all south Indian cities by bus. There are regular bus services from Mysore, Bangalore, Madurai, and Kanyakumari and also from many cities in Kerala.
Shopping
Ooty and Nilgiris are well known for a variety of local products like tea, eucalyptus oil, chocolates, spices and gourmet cheese. There are a lot of shops that deal these products though you have to be careful you get an authentic product.
Shopping in Ooty would be a nice experience for the passionate shopper. Although the region does not have any specialty handicraft of its own, there are many other things for shopping in Ooty.
On the slopes of the great Nilgiri range, the region grows some of the best qualities of coffee and tea in India. The sprawling plantations and the heady smell are feast to senses. You may choose to buy some coffee or tea while shopping in Ooty.
Hand made chocolates are also popular items for shopping in Ooty. Also pick up aromatic oils and spices while shopping in Ooty.
Besides, there is the wide variety of handicrafts of Tamil Nadu. The ace craftsmen of Tamil Nadu are skilled in making fantastic Jewelry, painting, pottery, and stone crafts. Look for such artifacts as you go on shopping in Ooty. You may also come across some tribal crafts in the shops. The local bazaars are replete with private shops and Government run emporia, where you can shop till you drop. Many hotels have shopping arcades where of course the price would be a bit on higher side.
Main Bazaar: Main bazaar is the central hub and the best shopping junction of the place. All the things which are produced in the city along with all small groceries and cutlery are sold here under a single umbrella. The chief thing produced in this area is tea and all variety of tea is available for tasting as well as purchase.
Handicraft and specific paintings made by the local residents is appreciated and highly liked by several people all across the country. Special goodies for the festival are made available and clothes are available in specific local variety which has the essence of the prevalent culture of the place.
Accommodation
The picturesque hill station of Ooty in Tamil Nadu is a tremendously popular destination in South India. Since long, Ooty has been a favourite haunt for the hill-lovers.
There are a large number of hotels in Ooty.
From top-end luxury and heritage properties to rather economy class ones - plenty of hotels are available in Ooty.
On the green-carpeted slopes of the Nilgiri hills, hotels in Ooty promise you a tranquil retreat. Colonial influence has blended into a perfect elegance with the local culture to create a unique character in Ooty. A stay in the hotels in Ooty would offer you charming glimpses of that culture.
Here are some selected hotels in Ooty:
Luxury Hotels in Ooty
Savoy Hotel
Fortune Hotel Sullivan Court
Holiday Inn Gem Park Ooty
Budget Hotels in Ooty
Welcom Heritage Regency Villas
Nalapad Residency
Hotel Lakeview
Quite a few large Indian chains have their hotels in Ooty. Most of these hotels in Ooty fall in the luxury segment of course. Beautiful architecture, rooms with sleek décor, plush lobby, multi-cuisine restaurants, heath club, entertainment center would ensure that you spend a good time at the luxury hotels in Ooty.
Things to do
Boating
One of the leading tourist attractions in the city, the Ooty Lake is immensely popular with tourists for boating. The lake and boat houses have emerged as key tourist hangouts in the hill station. The boat house is at the far end of the Lake. Boat pageantry and boat races are held in summers in the lake when it is crowded with visitors. Fishing is also allowed in the Ooty Lake but prior permission should be sought from the authorities. The entire lake is delimited with a footpath and you can also walk alongside it.
Hand-Gliding & Angling
Ooty offers a range of adventure sports to tourists for a thrilling experience. Hand-gliding will give tourists the joy of flying high like a bird in the vast expanse of the open sky. Trained and professional hand-gliders should be guiding you when you try hand-gliding. Angling is another prominent adventure sport to experience in Ooty. There is an ample scope for fishing in the clean streams and swift flowing rivers of the Ooty hills.
Nature Walk
Ooty is an ideal destination for those who are seeking the companionship of nature. Rich in Natural splendor and adorned with phenomenally beautiful environs, Ooty has some spectacular gardens like the Rose garden for nature lovers. It is a perfect choice for those who want to absorb the sublime freshness of nature and soothe their nerves in a calm environment to beat the city stress on a vacation.
Trekking
Trekking is, undoubtedly, the best way to explore the exotic mountain ranges of Ooty and the picturesque landscape that makes it a thriving natural wonder and one of the most popular hill stations in India. The rugged mountainous terrain of Nilgiris hills can be trekked to view the real beauty that Ooty is celebrated for. Professional guidance should be sought by the amateur trekkers. One of the most adventurous sports, trekking the highest peaks of Nilgiris will be a thrilling experience for the trekkers.
Visiting the Church
Ooty has a lot of ancient religious places to see and the tourists are going to really enjoy this light walk into the religious history of Ooty. One of the first colonial structures of the hill station discovered by the British, St. Stevens Church is one of the heritage attractions of Ooty. The cemetery of the church has the graves of some of the famous names of Ooty. Tourist can visit two the Union and Holy Trinity churches in Ooty to see the stained glass windows.
Termperature
Summer 10-21°C, Winter 5-21°C
Best time to visit
November to March