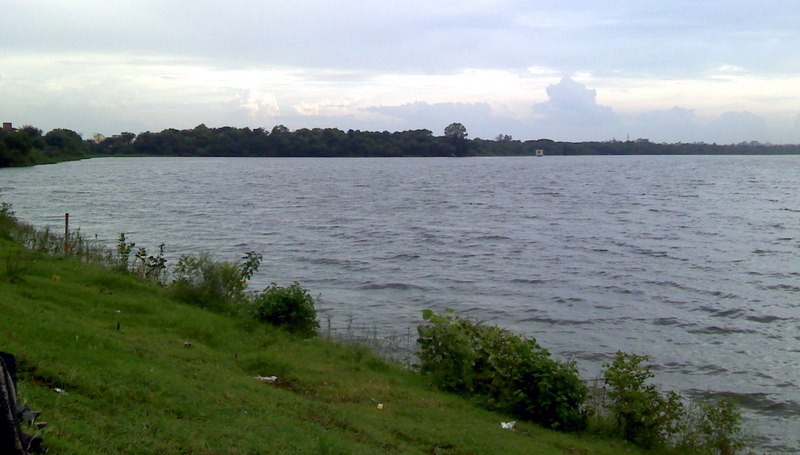 History
The city of Nagpur was established on the banks of the Nag River by Bhakt Buland, a prince of Deogad of Chhindwara district in 1702. In the later half of the 18th century, the Bhonsles of Maratha Confederacy took over the administartion of Nagpur. Later during British rule in India, Nagpur was taken over by the British under Doctrine of Lapse, publicized by Lord Dalhousie.
After Independence, Nagpur city was a part of Madhya Pradesh till 1956, after which it became a part of Maharashtra.
Accessibility
By Air: Sonegaon domestic airport at Nagpur is about 6 km away from the city center.
By Rail: Nagpur railway station acts as a joint between South-East and central railways.
By Road: State government public transport buses ply between Nagpur and other cities in the state.
Shopping
Nagpur is famous for its oranges. So that is something that you must buy for yourself and for your friends and relatives on your way back. Apart from oranges, Nagpur is also known for its handloom saris and silk border dhoti. Sitabuldi, WHC Road, Dharampeth Road and Residency Road are some of the famous shopping spots.
For the discerning shopper, shopping in Nagpur is delightful experience. In fact, any trip to Nagpur is incomplete without some shopping. Those who visit the city surely take back some souvenirs for family members or friends. Nagpur city has many government run emporia and private owned shopping outlet dealing with souvenirs and handicrafts. Silk border dhotis of Nagpur are very famous and a must buy item. Kolhapuri Chappals, Bidri Ware, Lacquer ware and Oranges other popular items of Nagpur.
Accommodation
Besides a famous tourist destination of Maharashtra, Nagpur is also an industrial hub. For the visitors, Nagpur offers excellent accommodation facilities. Nagpur has large number of hotels, most of them are located close to the city cente. Mostly you will find budget range hotels in Nagpur. A few luxury hotels are present in Nagpur as well. Some of the popular hotels of Nagpur are The Pride Hotel, Tuli International Hotel, Hotel Centre Point and Hotel Hardeo.
Nagpur, one of the popular cities of Maharashtra, is frequented by tourists, business travelers as well as students. The people who come here will obviously look for various types of accommodations, depending on their needs and their budget as well. Just like any other developed city of India, Nagpur also offers its visitors a wide variety of accommodation options to choose from. These include all the places to stay in the city, right from budget hotels and guesthouses to lavish five-star hotels. In the article, we have covered the main hotels, serving the accommodation needs of Nagpur travelers.
The Pride Hotel (Five-Star)
The Pride Hotel is a five-star hotel of Nagpur, situated at a distance of approximately ½ km from the airport. The facilities provided at the hotel comprise of Banquet Halls, Restaurants, Bar, Internet Facilities, 24 hrs Coffee Shop, Business Centre, Separate Executive Floor, Executive Lounge, Conference Facilities, Beauty Parlor, Shopping Arcade, Health Club, Sauna & Jacuzzi, Swimming Pool, Nature Walk, Doctor on Call, Money Changer, Banking, Safe Deposit, Fax, Travel Desk, ETC.
Tuli International Airport (Five-Star)
Tuli International Airport is a five-star hotel of Nagpur, situated at a distance of approximately 9 km from the airport. The facilities provided at the hotel comprise of 24 hrs Coffee Shop, Swimming Pool Bookshop, Government Handicraft Emporium, Beauty Parlor, Travel Desk, Doctor on Call, Safe Deposits, Car Rentals, Health Club, Business Centre, etc.
Hotel Centre Point (Three-Star)
Hotel Centre Point is a three-star hotel of Nagpur, situated around 8 km from the airport. The facilities provided at the hotel comprise of Banquet Halls, Multi-cuisine Restaurants, Bars, Room Safe, Pressing Board, Doctor, Baby Sitter, Discotheque, Travel Desk, Saloon, Health Club, Swimming Pool, Conference Hall, etc.
Sunny International Hotel (Two-Star)
Sunny International Hotel is a two-star hotel in Nagpur, situated less than 10 km from the airport. The facilities provided at the hotel comprise of Indian, Mughlai and Chinese Cuisine, Room Service, Airport Pickup and Drop Service, Laundry Service, Conference Hall, Banquet Hall, Travel Desk, etc.
Location
Nagpur is located in Central India on the Deccan Plateau on the banks of the Nag River in north eastern part of Maharashtra.
Best time to visit
October to April
Famous For
Nagpur is popularly known as the 'Orange City' of India, for the high-quality oranges that are grown in this region.