On the left bank of the Beas, Naggar is delightfully situated on a wooded slope and commands an extensive view. It was the capital of erstwhile Kulu state for about 1400 years. It was the capital of Kullu Rajas in 1460 AD.
Situated on the left bank of river Beas at an altitude of 1851m, Naggar - an ancient town commands extensive views, especially to the North West of the valley. Naggar was the former capital of Kullu. It was founded by Raja Visudhpal and continued as a headquarters of the State until the capital was transferred to Sultanpur (Kullu) by Jagat Singh in 1460 A.D. Today this ancient and beautiful Palace is a popular tourist spot.
There are large number of famous temples notably Vishnu, Tripura Sundari & Lord Krishana. Cars and jeeps easily go upto the Naggar castle. Roerich art gallery which houses the paintings of Nicholas Roerich as well as his sculptures , is less than a km. from the Castle. Naggar is also a base for undertaking treks to Chanderkhani Pass and to remote valley of Malana.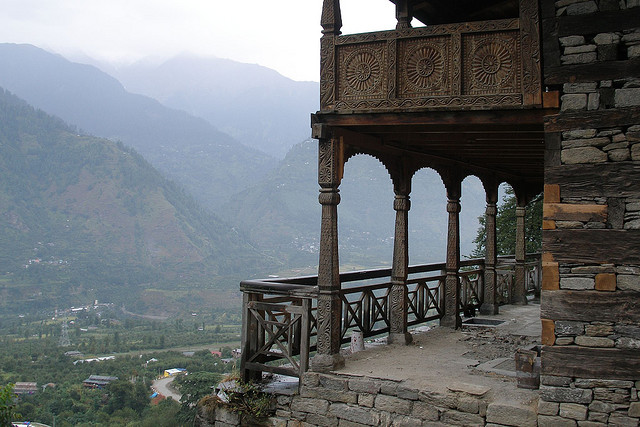 Accessibility
By Air: The nearest airport is at Bhunter (Kullu) 36 km.
Shopping
Shawls, Local Tweeds, Rugs, Foot Wear (Pullan), Baskets, Natural oil (almond and olive), special Kullu Caps.
Things to do
Trekking
The valley is a nucleus to several trek routes. Some major ones are over the Chanderkhani Pass to Malana village, over the Jalori Pass to Shimla, and over the Pin Parvati Pass to Sarahan. The river Beas offers excellent opportunities for white water rafting.