Kutch, (also spelled as Kachchh), is virtually an island, as it is surrounded by the Arabian Sea in the west, the Gulf of Kutch in south and southeast and Rann of Kutch in north and northeast. It is a unique landscape with salty marshland, covered with desert. The culture of the people of Kutch is rich to its core and they still preserve the ancient art and craft techniques, prevalent in the region.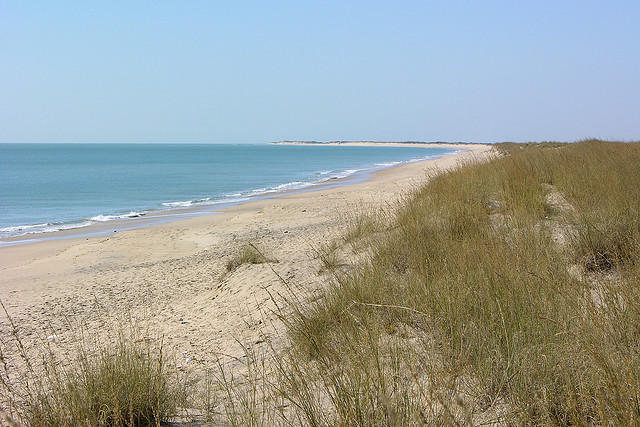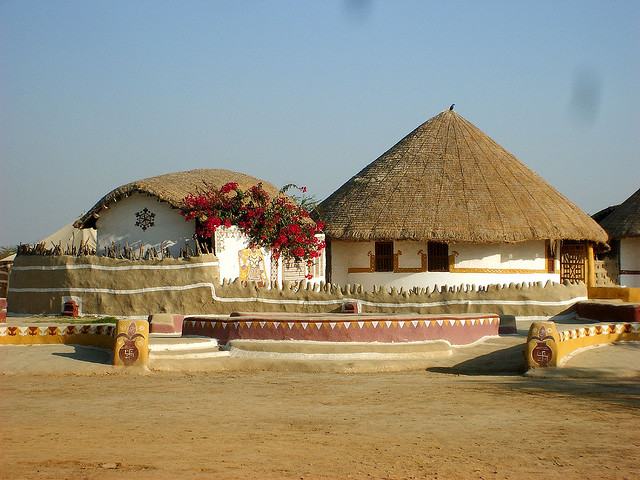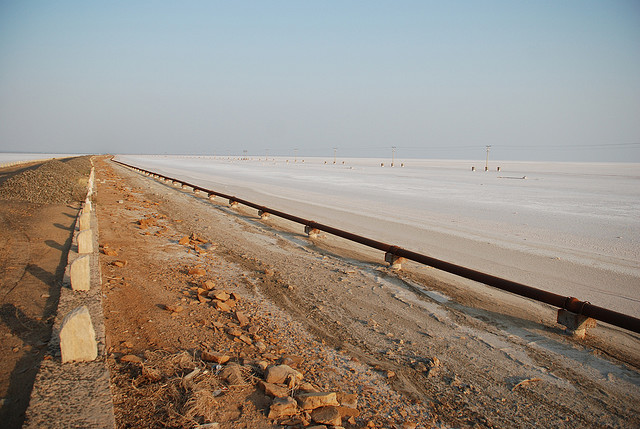 History
Kachchh is one of those places where the existence of Indus valley civilization was confirmed. It was formerly an independent kingdom, founded in the late 13th century by a Samma Rajput branch called Jadeja Rajputs. After the independence of India, it was created a state within the union of India in 1950. In 1956, Kutch State was merged with Bombay state, which in 1960 was divided into the new linguistic states of Gujarat and Maharashtra, with Kutch becoming part of Gujarat state.
Accessibility
By Air: Nearest Airport is Bhuj and Kandla.
By Rail: Nearest railway station is Gandhidham and Bhuj.
By Road: State transport buses and private luxury coaches connects various centres of Gujarat.
Attractions
The Flamingo Land
The marshes of Kachchh are the only known breeding ground for flamingoes in India. In a cycle of once in a decade, when conditions are favourable, flamingoes descend in thousands to breed on islands in the Great Rann. After a good monsoon rainfall you can hope to sight these majestic birds in Dhand, in Banni. However a journey to the Flamingo city near Kala Dungar means a back breaking camel tide for 48 hours through slush and marshes. But if you can wade through this mire you know the toil was not in vain. It is a breath I taking sight to watch thousands of flamingoes with their young-ones.
Sighting the Wild Ass, Ghorkhur is not as difficult and tedious as the flamingoes. These asses romp the marshy lands in quest of the coarse grass that grows on the bets or islands during monsoon. Come summer and these asses move on to other bets where there is a perennial supply of water.
When it comes to speed and stamina few can match the wild ass. It is a marathon runner. If lucky you could see this sturdy beast gallop untiringly for hours, reaching a top speed of 70 km/h over short distances.
However much of the fauna in Kachchh has been edged out by human beings like everywhere else. Chronicles recount panthers roaming wild around Bhuj. However, now perhaps less than half a dozen remain around the Dhinodnar mountain. If you are lucky you may find the Blackbuck cross your path. Persevere and you could sight the Cinkara and Nilgai too.
A more common sight when you are in Kachchh is the camel. Amongst domestic animals, the Kachchhi camel Is a fleet footed beast more suited for riding than carrying loads. It can stomp and j splash through the marshy lands unlike the Rajasthani camel and is therefore best suited for Kachchh.
Kutch Mahotsav
Kutch Mahotsav which is organized every year to promote tourism in the region. It is the best way to explore the culturally rich district. It takes you around the various historical as well as religious places in Kutch. Therefore, be a part of the Mahotsav and enjoy the Kutch experience.
Best time to visit
November to March