Kurseong is a hill station with a pleasant climate throughout the year and the winters are not as severe as Darjeeling. It is a quiet township between Siliguri and Darjeeling. The place is aptly been described as a 'Botanists' Paradise' owing to rich fascinating flora. There are some of the famous tea plantations, growing some of the best varieties of famous Darjeeling tea.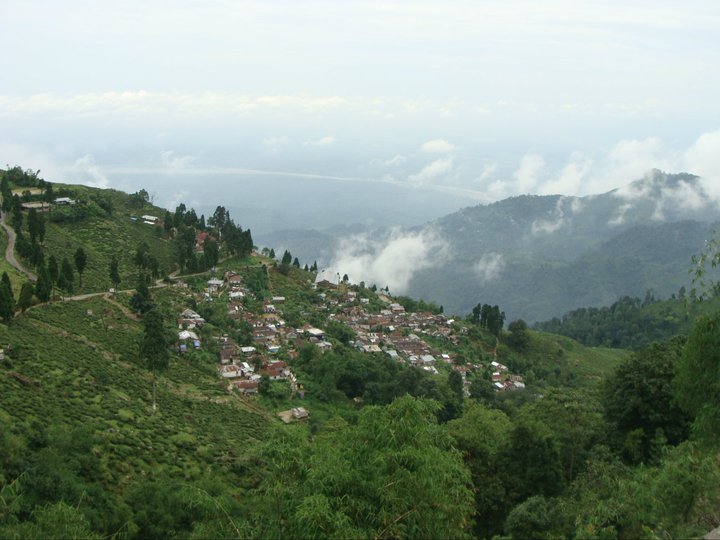 History
Kurseong was captured by the British Empire from the Chogyal (monarch) of Sikkim in 1835. Later in 1880, the small settlement became a tourist destination for the colonial authorities and was a favoured place for sanatoriums where the sick would come to attain recovery. Since then, Kurseong has been developing as a quiet hill station and it has been acquiring all the natural goodness of mountains and nature without the hustle and dirtiness of an old hill station.
Accessibility
By Air: The nearest Airport Bagdogra, 60 kms from Kurseong.
By Rail: The two closet Railway Stations are Siliguri (50 kms) and New Jalpaiguri (57 kms) from Kurseong.
By Road: Kurseong is connected by road with Siliguri and from there to practically all the major cities of India - Guwahati (560 km), Kolkata (636 km), Delhi (1359 Km).
Shopping
Buy some Tibetan handicrafts - go shopping for fine quality tea as also some hand woven Tibetan carpets withe the signature dragon on it!
Accommodation
There are a number budget hotels run by West Bengal Tourism Development Corporation and also by some private organizations:
WBTDC's Kurseong Tourist Lodge: 0354 – 44409)
Kurseong Tourist Lodge & Day Centre: 0354-2344409,2345608
Kurseong Palace: 0354 – 2344741
Amarjeet Hotel: 0354-2344669
Bunty's Hotel: 0354-44739
Hotel Delhi-Darbar: 0354-44054
Hotel Hill Top: 0354-2345463,2345887
Shyams Hotel: 0354-2344620
Khyam's Batloi: 0354-2344240
Pradhan Guest House: 0354 – 2344644
Attractions
Tea gardens
Tea gardens around Kurseong are major attraction for tourists. All The finest varieties of Darjeeling Tea are found in the tea gardens surrounding Kurseong. The finest teas are produced by Castleton, Makaibari and Ambootia Tea Estate. Visitors can have a first- hand experience of how tea leaves are processed and prepared for production by visiting the nearby tea factories.
Things to do
Trekking
Trekking from Kurseong to surrounding areas is a fascinating experience. A one day trekking route from Kurseong to Mirik via Namsu and Balasun River is organized by the Tourism Department in group.
District
Darjeeling district
Location
51 km from Siliguri and 30 km from Darjeeling
Famous For
Tea gardens around Kurseong