Kunakeshwar is a small sea-side pilgrimage centre, known for its ancient Shiva temple which is believed to have been built by the Yadava rulers in 1100 AD. The tourists can enjoy the natural settings like its beach, swaying coconut trees, betel palms and lush mango groves.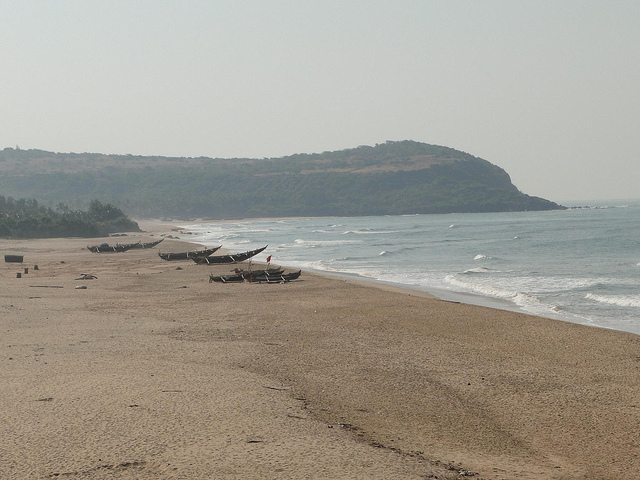 History
Legend has it that an Arabian trader's dhow got caught in a storm off the Kunkeshwar Coast a few hundred years ago. He prayed for help, and would've drowned if not for the lamp light in the then tiny Shiva temple, which Yadava rulers had built in 1100. The light guided him to the safety of the shore and he built a new temple there as an expression of his gratitude.
Accessibility
By Air: The nearest airports to Kunkeshwar are Belgaon and Panaji (Goa). Chatrapati Shivaji International Airport at Mumbai is the nearest Major airport to Kunkeshwar, nearly 510 km away.
By Rail: Nearest railhead is Nandagaon, which is connected to Mumbai.
By Road: Many Maharashtra state public transport buses are available connecting Kunkeshwar to nearby cities like Belgaon, Panaji, Pune and Mumbai.
Accommodation
There are some good lodgings available at Kankavli. Private accommodation is also available at Kunakeshwar itself.It is more convenient as well as cheaper than regular lodgings.
Location
510 km from Mumbai
Best time to visit
October to March
Famous For
Kunkeshwar is famous for its ancient Shiva temple