Kamshet is a small village, located 16 km ahead of the twin hill stations of Khandala and Lonavala. It is better known as the ''Para-glider''s paradise''. The picturesque Kamshet is surrounded by paddy and sunflower fields, and bounded by hills and serene lakes. Soar high and glide over the beautiful scenery below.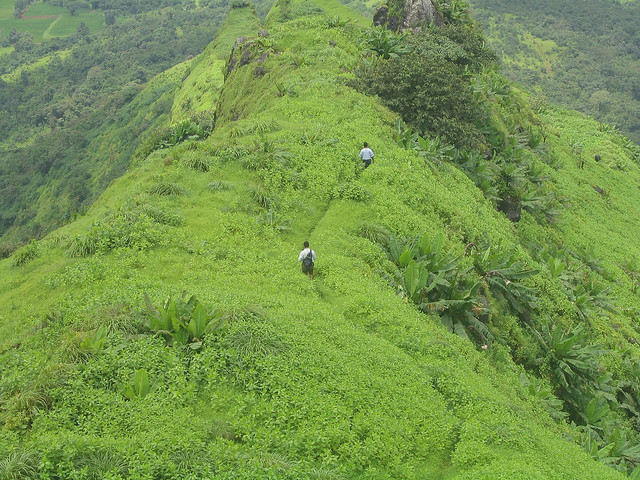 Accessibility
By Air: Nearest major airport is Chatrapati Shivaji International Airport, Mumbai, which is nearly 110 km from Kamshet. Pune domestic airport is 60 km away from Kamshet.
By Rail: Nearest railhead is Lonavala railway station in the Konkan railway region. It is connected to Mumbai and Goa.

By Road: Many Maharastra Government public buses are operating between Kamshet and many cities nearby. Tourist Volvo buses are regular between Mumbai and Kamshet (110 km) and Pune to Kamshet (60 km).
Accommodation
Nirvana Adventures which offers paragliding courses and other adventure activities in Kamshet has three properties here – the Native Place Guesthouse, Nirvana Cottages and Nirvana Base Camps with accommodation and budgets to suit all tastes and budgets.
Things to do
Paragliding: Kamshet is renowned for gliding activities and flying trainings. Especially many paragliding schools in Kamshet make this place as a much sought place by beginners and novice pilots.
An sports venture of Nirvana adventures, an adventurous sports company, offers paragliding training in Kamshet. This is one of the many schools dedicated for the training of pilots and paragliding in Kamshet. It also provides training by experts in the fields of rock climbing, many earthbound adventurous activities, water sports activities and outdoor surviving skills development.
Location
110 km from Mumbai and 85 km from Pune
Best time to visit
October to June