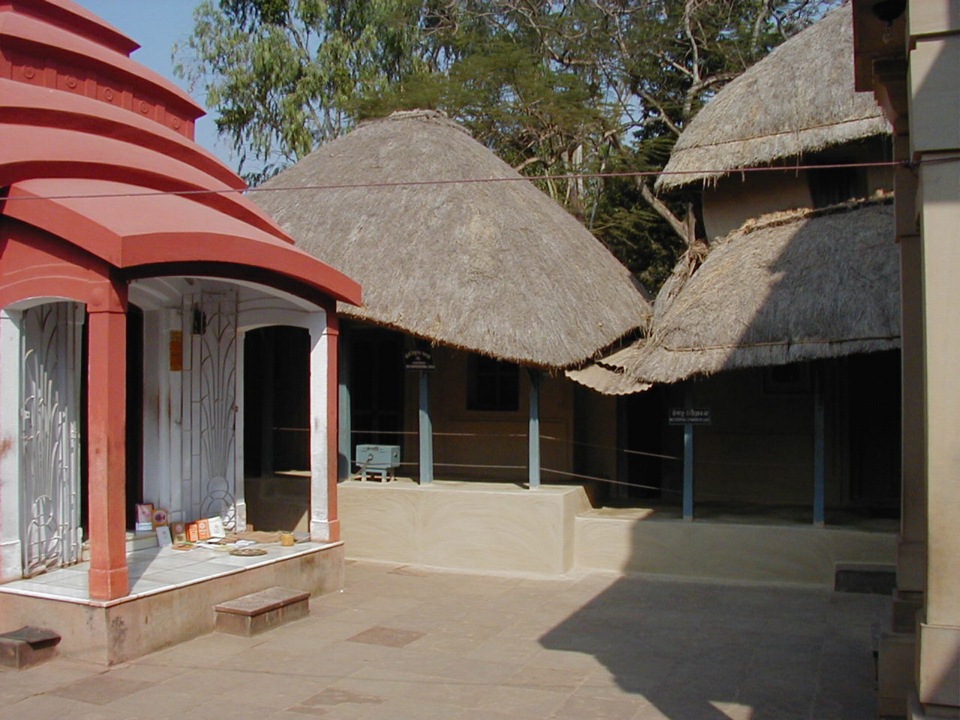 History
The signs of ancient prosperity are still visible everywhere at Kamarpukur. A number of ponds, tanks and old buildings and dilapidated temples still bear witness to its old glory. In olden days Kamarpukur, surrounded by extensive fields, looked like an island floating in a vast sea of green. Apart from agriculture, it was noted for cottage industries also. Sweet-meats like jilapi and nabat, hookah pipes of ebony, yarns, towels, cloth, etc., were prepared here and sent out for sale to Kolkata as well as to nearby markets. To this day, in the month of Chaitra (March- April), Kamarpukur reverberates with songs during the worship of Goddess Manasa and festival of Shiva, and in the following month, devotional choral songs of Hari are sung for three days at a stretch. Even now people belonging to the different strata of society live in peace in the tranquil atmosphere of the village.
Accessibility
Air
Kolkata is the nearest airport to Kamarpukur. It is located at a distance of 90 km from Kamarpukur. Taxi services are available from airport to Kamarpukur at a fare of about Rs 1,000. Kolkata is well connected to Delhi, Mumbai and other major airports. Many direct flights to foreign cities are available from Kolkata.
Rail
Tarakeshwar railway station is about 50 km away. Taxi services are available from Kamarpukur to Tarakeshwar at a fare of Rs 1,200. Tarkeshwar is well connected to Howrah and Sealdah by rail.
Road
Kamarpukur can be accessed by buses. Many state owned buses connect Kamarpukur with neighboring cities. It is connected to Tarakeshwar (50 km), Vishnupur (48 km) and Ghatal (30 km).
Things to do
Boating
Kamarpukur is known for ponds and tanks. Bhutir-Khal canal flows through this village. Boating in this canal and the ponds are really interesting and give the tourists real gratifying experiences. Ambiance and environment at the shores offer great opportunity for water sports at this place.
One can do boating through the serene waters in Kamarpukur. The small lake in the village has all facilities for boating. The boating here is risk free. The water flow is moderate and is very entertaining. The eye-catching views of the surroundings and the cool breeze add the majesty of the boating experience in the lake in Kamarpukur. There are many boating facilities at this place and are available at a moderate rate.