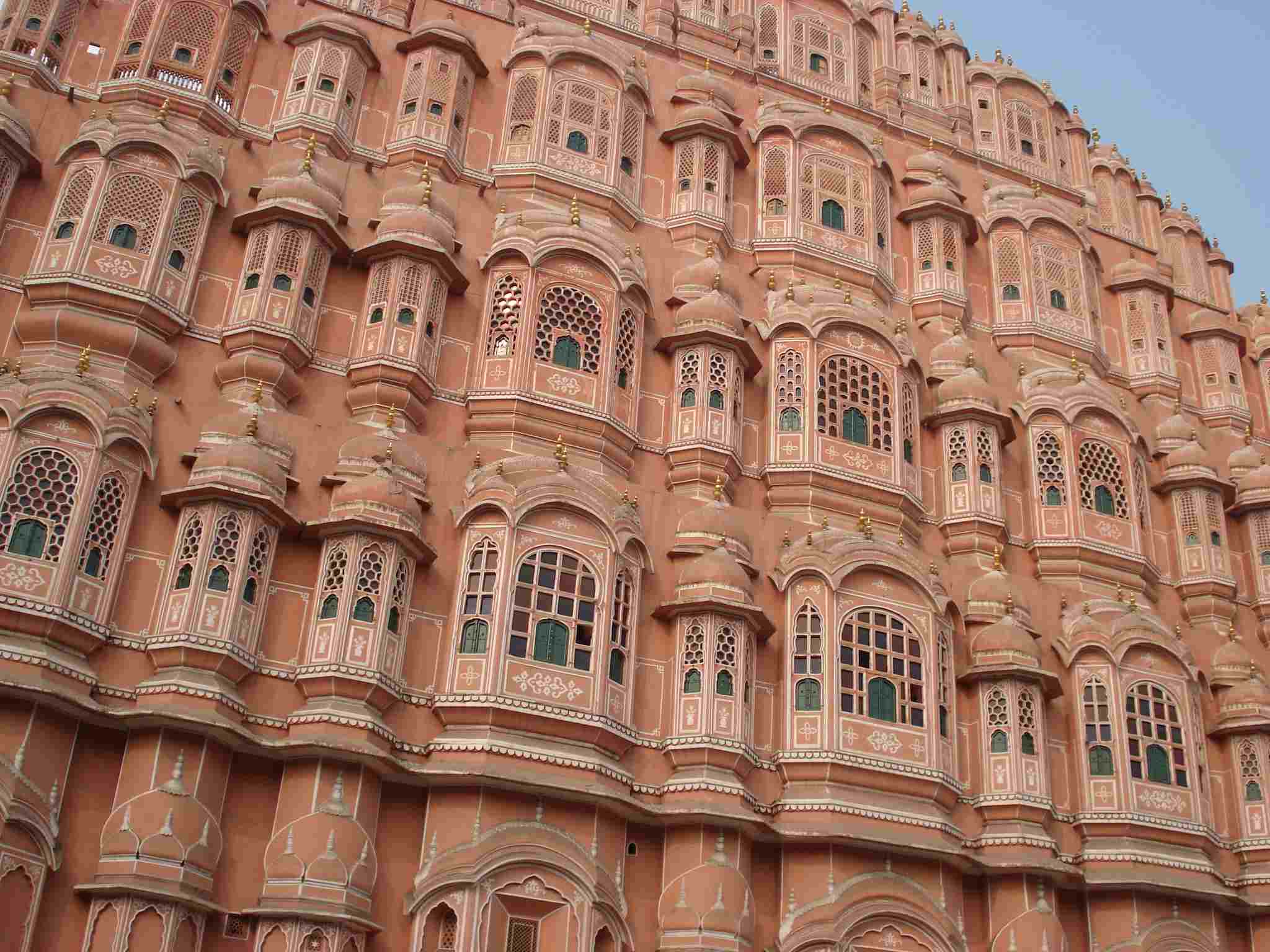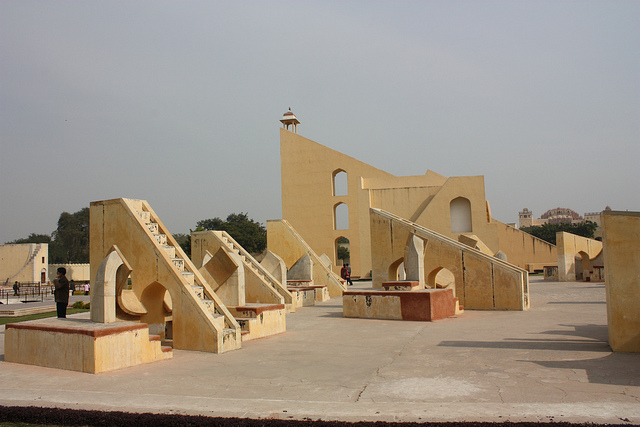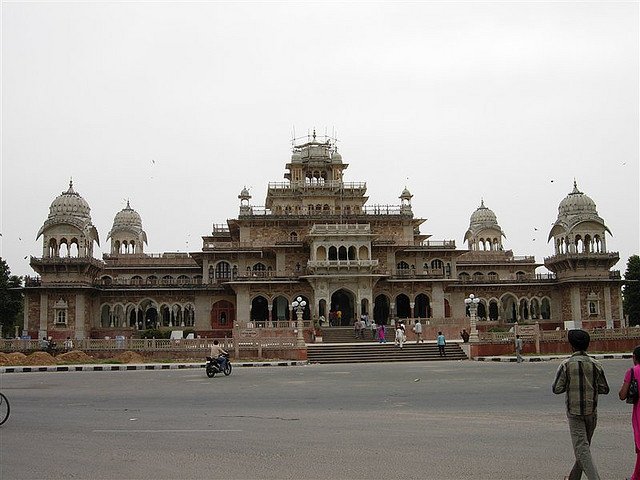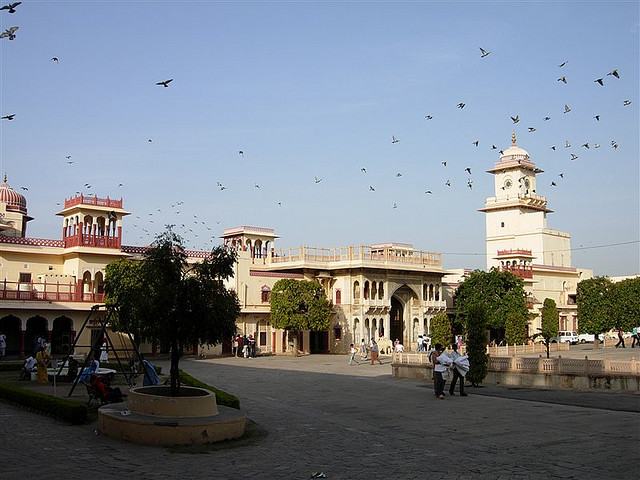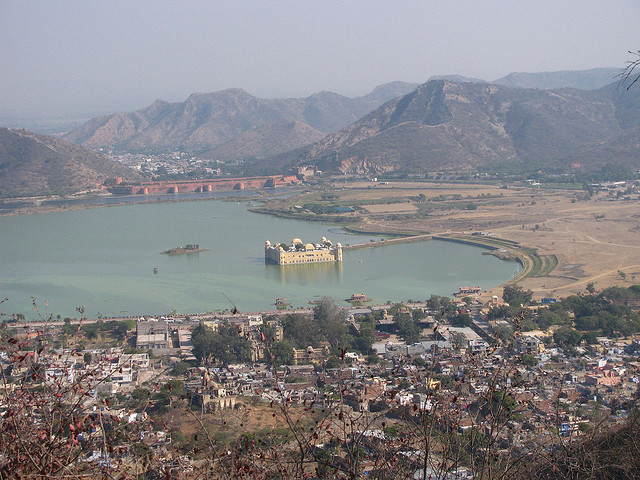 History
The pink city of Jaipur has been named after its founder, the great warrior and astronomer, Maharaja Jai Singh II, who ruled the city form 1688 - 1744. Belonging to the powerful Kachhawaha clan, Jai Singh fortified his position by aligning himself with the Mughals and gaining victories over Marathas.
The city of Jaipur came into conception when the city of Amber started facing huge accommodation and water crisis. Hence Jai Singh decided to construct a new city to adjust the burgeoning population. So, the king along with a talented Bengali architect named Vidyasagar drew up the plan for the new city of Jaipur, which is recorded in history as the first planned city in modern India. Based on the principles of the ancient Hindu text on architecture, the Shilpa Shastra, Jaipur came into being in eight years. The magnificent City Palace and the famous Jantar Mantar were designed by the king himself.
Jaipur was not just an aesthetic triumph; the stout city walls also protected the city from would be invaders. Modern day Jaipur's cultural heritage was fostered during Jai Singh's rule as the king himself took a keen interest in arts, sciences and religions.
The death of Sawai Jai Singh II marked the glorious phase of Jaipur due to the bitter infighting between his successors. Gradually, the British entered into an alliance with the rulers who aligned themselves the English cause. Finally, after the Indian independence, the city was merged with other Rajput states to form Rajasthan and became the capital city of Rajasthan in 1956.
Accessibility
Air: Sanganer Airport located at Jaipur is nearly 10 km from the heart of the city, and taxi charges about Rs 200 from Airport to the city. Jaipur airport is connected to metro cities Mumbai and Delhi. Foreign travelers can take connection flights from Delhi and Mumbai.
Rail: Jaipur is well connected by many trains to most of the major cities in India. Apart from these trains, a specialty train called "Palace on Wheels‿ which is covering all tourist destinations in Rajasthan (Alwar, Udaipur, Jaipur, Swami Mdhopur etc) starting from Delhi is also available.
Road: State buses of Rajasthan Road Transport Corporation connect Jaipur to all cities in Rajasthan. Many deluxe bus services are available between Jaipur and other cities. A/C deluxe bus services are available from Delhi to Jaipur (260 km). It charges about Rs 750 for a person.
Shopping
Shopping in Jaipur is always exciting. Shoppers can lay their hands on a rich treasure of sparkling jewellery, beautiful gems and semi precious stones and enamel work on gold. Jaipur is also famous for beautiful cotton fabrics like sanganeri prints, tie-dye and fine kota doria saries. As souvenirs and gift items, blue pottery, enamel ware and brass ware could be purchased. Jaipur is also a good place to buy woollen carpets, cotton rugs, leather footwear and embroidered jutes.
The main shopping areas of the place are Johari Bazaar, MI road, Nehru Bazaar, Bapu Bazaar and Chapur stalls.
A shopper's delight, Jaipur offers a great time of shopping, which is quite entertaininig and amusing. A plethora of good markets with good quality shops and artifacts provides a great shopping experience to all. Exquisite handicrafts ornamented with beads and mirrors, local jewelry, potteries and textile materials are the predominant items that are available in all Bazaars. Vibrantly coloured carpets and kota doria mats also found to be the favourite shopping items of the tourists.
The most eye-catching item that would come first in the shopper's itinerary would be the Bandhni textiles and the Bagru prints. The renowned markets are, Bapu Bazaar, Jauhari Bazaar M.I. Road, Nehru Bazaar, Chaura Rasta and Tripolia Bazaar. Whilst roaming through the markets, one will come up to the bubbly traditions of Jaipur.
Accommodation
Jaipur has a number of hotels that provide all the modern facilities to tourists in Jaipur. Hotels in Jaipur are well equipped with modern amenities and serve the perfect base for tourist touring Jaipur. The Pink City has an excellent infrastructure that makes it comfortable to stay and tour Jaipur. Accommodation for tourists in Jaipur ranges from five star deluxe hotels to budget hotels. Heritage hotels also offer immaculate hospitality to guests. Jaipur has a number of heritage hotels, which have been converted into hotels from the erstwhile palaces and havelis of Jaipur royalty. Jaipur Hub provides tourists all the information and online booking facility for hotels in Jaipur. If you are looking forward to tour to other cities in Rajasthan, Jaipur Hub has a number of tour packages on offer. Come and discover the vibrant colors of Jaipur with Jaipur Hub.
Five Star Deluxe Hotels in Jaipur
Rajvilas - An Oberoi Hotel
The Rambagh Palace Hotel
Jai Mahal Palace
Rajputana Palace Sheraton
Five Star Hotels in Jaipur
Man Singh Towers
Hotel Clarks Amer
Hotel Jaipur Palace
Chokhi Dhani - The Ethnic Village Resort
Heritage Hotels in Jaipur
Ramgarh Lodge
Royal Castle Kanota
Narain Niwas Palace
Raj Mahal Palace
Samode Haveli
Hotel Alsisar Haveli
Hotel Samode Palace
Hotel Bissau Palace
Four Star Hotels in Jaipur
The Trident
Hotel Jaipur Ashok
Hotel Maya Inter Continental
Three Star Hotels in Jaipur
Hotel Maurya Palace
Holiday Inn
Maharani Palace
Exclusive Royal Meal Venue
The City Palace
Other Hotels in Jaipur
Hotel K.K. Royal Days
Samode Bagh
Shahpura House
The Gold Palace & Resorts
Bissau The Retreat
Hotel Park Plaza
Attractions
Elephant Festival
Another effort on the part of the Rajasthan government to boost tourism in the capital city of Jaipur. The festival also revives the royalty of the erstwhile Maharajas who loved to display their affluence and authority sitting on the back of a well caprisoned elephant. The festival is celebrated a day after the colourful festival of Holi and therfore quiet obviously carries forward its fervour and joy for yet another day.
Things to do
Indulge In Hot Air Ballooning
Jaipur and hot air ballooning? Sounds a bit surprising, doesn't it? In case you were of the opinion is that Jaipur is a place where you can only delve into the history, now is the time to change your opinion. The city is as much known for its hot air balloon rides as for its forts and palaces. As you sail over the Pink City, the beauty of the historical monuments, placid lake and the never-ending stretch of golden sand surely mesmerizes you. Almost all the hot air balloon flights in Jaipur take off from the grandiose Amber Fort area.
Explore the Rich Heritage
Jaipur and its rich heritage are renowned all over the world. The numerous forts, palaces and other monuments in the city simply take you breath away, with their magnificence. There are three majestic forts in the city, namely Amber Fort, Jaigarh Fort and Nalagarh Fort, with many impressive structures within their confines. Then, there is the beautiful City Palace, also known as Chandra Mahal, which serves as the residence of the royal family and also houses Maharaja Sawai Man Singh II Museum. The mesmerizing Lake Palace and the unique Hawa Mahal are some other monuments in Jaipur worth visiting.
Termperature
Summer 25-45°C, Winter 5-22°C
Best time to visit
October-March
Famous For
Capital City of Rajasthan State