Indore, situated south of Satpura Range on the Malwa Plateau, is the commercial capital of the state, known for its textile industry. It is located on the banks of the Saraswati and Khan rivers along the Narmada valley in the malwa region. The city derived its name from the presiding deity (Indreshwar) of this temple only. 'Indrapur' of yore, the name got colloquially shortened to Indore later.
Indore is explicitly the best destination in India when it comes to street foods. Its huge culinary range has earned it the appellation of 'Food City' of India.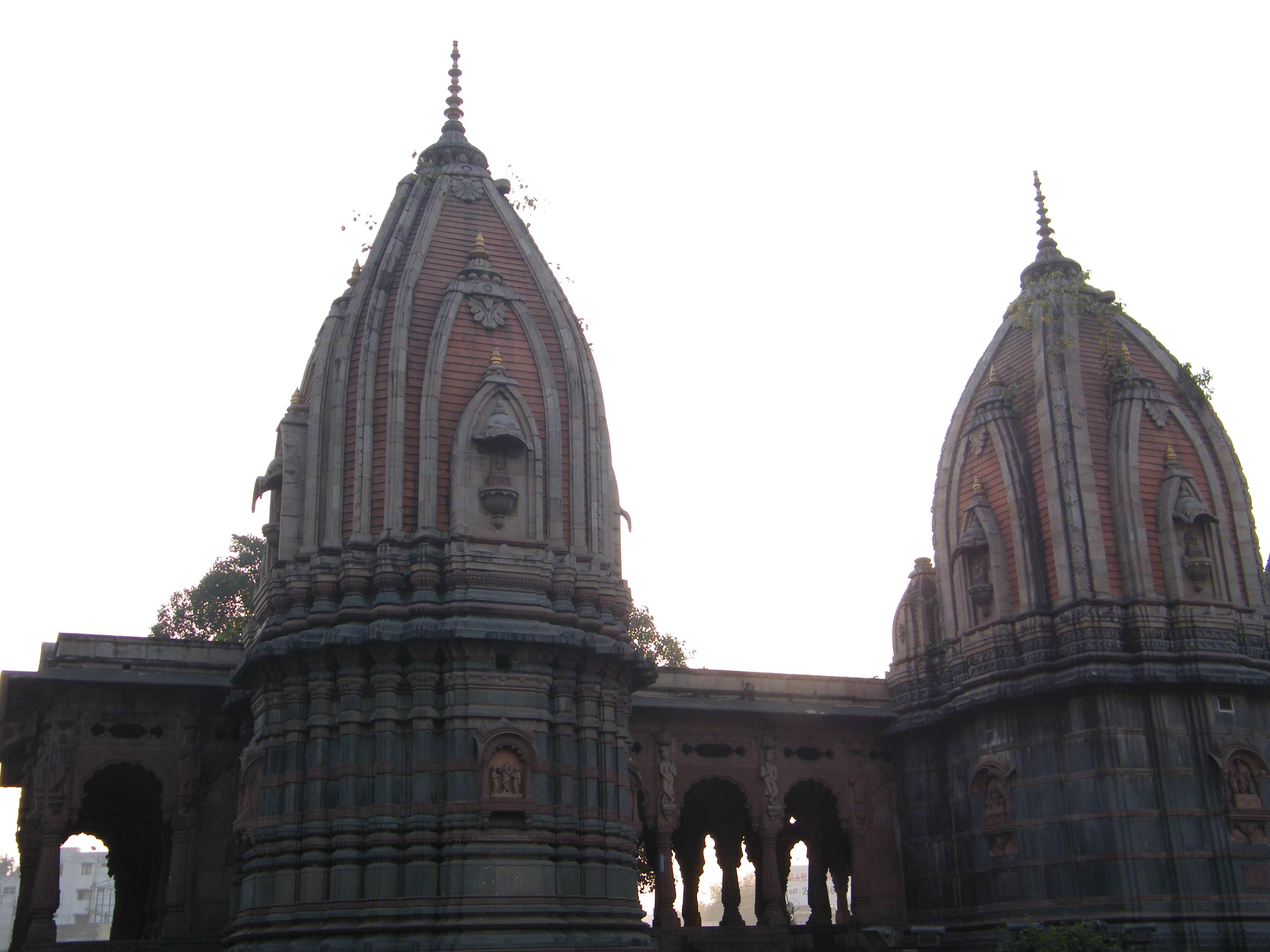 History
The city of Indore was built by Rani Ahilyabai, a Holkar queen and therefore is also called as City of Holkars. Until 1947 the city was a princely state under the rule of the Maratha Holkar dynasty and grew to great heights during that period. The city served as the summer capital of former state of Madhya Bharat before it was taken into Madhya Pradesh.
Accessibility
By Air: Devi Ahilyabai Holkar Airport in Indore is just 10 km from city centre. International travelers can get connecting flights to Indore from Delhi (800 km) or Mumbai (655 km) airport.
By Rail: Indore Junction Railway Station is an important railway station in Western railway zone. It is well connected to all major railway stations in India.
By Road: Indore is well connected by state road transport public bus services. Regular bus services are available from Ujjain (55 km), Delhi (800 km) and Mumbai (655 km) to Indore Ujjain.
Shopping
Indore is an interesting shopping destination in Madhya Pradesh. While shopping in Indore, be on the look out for the typical bangles and jewelry, wood-carved products and the beautiful Chanderi and Maheshwari silks.
Indore is famous for its glass bangles and leather toys. The handicrafts are mostly made by tribes using the wax method of casting. This is now a rare, lost art which you will net find anywhere else.
Handicrafts are the true reflection of the Indore culture so make sure you carry those lilliputian items that serve the purpose of ideal souvenirs. Enjoy a stroll around the Jail road and Top Khana road to have the best transactions of tribal tokens and paper mache products as well as terracotta idols. Want to treat yourself with some ethnic and chic jewelery, go to the Badda Sarafa road and Chotta Sarafa road that offer good and intricately carved jewelery and also have got eating points. Feel like dressing yourself in some silk and satin then go to the Maharaja Tukuganj Cloth Market. Here you can buy zari and zardosi work clothes and dress materials. For exclusive cloth shopping go to Sitlamata and MT cloth market, while for art and crafts of Madhya Pradesh head towards the Marothia Bazaar. You should not omit the chance of buying some exquisite glass bangles and leather toys. In a nut shell Indore is the perfect place where you can indulge in excellent shopping.
Indore has a number of interesting markets where you can roam around and shop for things .The oldest market in Indore is the Maharaja Tukuganj Cloth Market, popularly known as MT market which can transform you into a princess with its dazzling array of of brocades and zari work in brilliant designs. The traditional Maheshwari and Chanderi sarees with their distinctive borders will make good gifts to take home from Indore.
For handicrafts, you should go to Jail Road and Top Khana where you can choose from items ranging from tribal mementos and paper mache articles to terracotta and woodcarved objects. Rajwara is the place to shop for traditional fabrics while in Bara Sarafa and Chotta Sarafa you will find an impressive collection of jewelery. For the different handcrafted curios and souvenirs of Madhya Pradesh, you can check out the Government State Emporium on M G Road.
Accommodation
Most of the hotels in Indore cater for needs of business travellers and dotted around the suburb of Tukoganj, 1 km east of the railway station. All the hotels in Indore offer good accommodation facilities at cheaper rates. Some of the noted hotels of city include Indotel Manor House, MPTDC Tourist Bungalow, Hotel Neelam, Hotel Payal, Hotel President, Hotel Purva, Hotel Surya, Hotel Shreemaya and Hotel Samrat.
Indore is the financial capital of the state of Madhya Pradesh. Indore being the industrial hub of Madhya Pradesh, the hotels in Indore are equipped to provide accommodation and facilities to the business traveler. However hotels in Indore also welcomes leisure tourists to this historical city.
Hotels in Indore provide all modern amenities yet with a touch of traditional hospitality. The authentic cuisine served in the Indore hotels are a delight for the gourmet.
Some of the prominent hotels in Indore are:
Five Star Hotels in Indore
Taj Residency
Three Star Hotels in Indore
Hotel Balwas International
The Sayaji Hotel
Hotel President Planet
Hotel Tulsi Indore
Government Approved Hotels in Indore
Hotel Crown Palace
Other Hotels in Indore
Hotel Shreemaya
HIGH RANGE HOTELS
1.Country Inn By Carlson-Indore
306-B. Pu-4 Rasoma Circle
Indore, 452010
0731 4266666
2.Fortune Landmark
Adjoining Meghdoot Garden
Indore, Madhya pradesh 452010
0731 3988444
3.Lemon Tree Hotel
3, R.N.T. Road
Indore, Madhya Pradesh 452001
0731 4423232
4.Sarovar Portico Hotel
Treasure Island,11, South Tukoganj,M.G.Road,
Indore, 452001
0731 4272727
5.Sayaji Hotels
Vijay Nagar
Indore, Indore, Madhya Pradesh 452010
0731 4006666
BUDGET HOTELS
1.Hotel Amar Vilas
1 Chandra Nagar, AB Road,
Indore, Madhya Pradesh
0731 4281111
2.Hotel Crown Palace
Kanchan Baug
Kanchan Baug,
Indore, Madhya Pradesh 452001
0731 5288551 3.Hotel President
163 RNT Marg, Indore,
Madhya Pradesh 452001
0731 2528866
4.Hotel Princes Palace
8-A-1, South Tukoganj
South Tukoganj,
Indore, Madhya Pradesh 452001
0731 2517940
5.Hotel Shree Maya
Hotel Shreemaya
RNT Marg, Indore, Madhya Pradesh 452001
0731 2514081
Attractions
Ahilya Utsav
Ahilya Utsav is an annual festival celebrated in Indore. It is celebrated to commemorate the death anniversary of Rani Ahilya Bai, the brave queen of Indore . The death anniversary of Rani Ahilya Bai is observed annually.

Anant Chaudas
On the night of Anant Chaudas, large processions are taken out and idols of Lord Ganesha are immersed in water. The festival takes place around September. This festival is highlighted by huge processions of Lord Ganesha in the month of September. It is celebrated with full enthusiasm.
Rangpanchami
This is a festival which is celebrated from the period of rule of Holkar dynasty. It is celebrated five days after Holi, during which colors are mixed with water and then poured on others. Another festival of colours follows the original festival of colours, Holi. Just five days after Holi, this festival takes place but instead of colours, it is the colours of music that fill the air. It is a traditional festival which was celebrated during the Holkar reign. The spirit of the festival continues even today.
Termperature
Summer 25-40°C, Winter 10-30°C
Best time to visit
October to March
Famous For
Industrial Town of Madhya Pradesh