Harihareshwar, popularly known as Kashi of Southern India, is surrounded by four hills named after lords Harihareshwar, Harshinachal, Bramhadri and Pushpadri. Hence Harihareshwar is often referred to as Dev-ghar or "house of God". The river Savitri enters the Arabian Sea from the town of Harihareshwar. Harihareshwar, along with Shrivardhan and Diveagar Beach forms a popular weekend beach destination from Pune and Mumbai.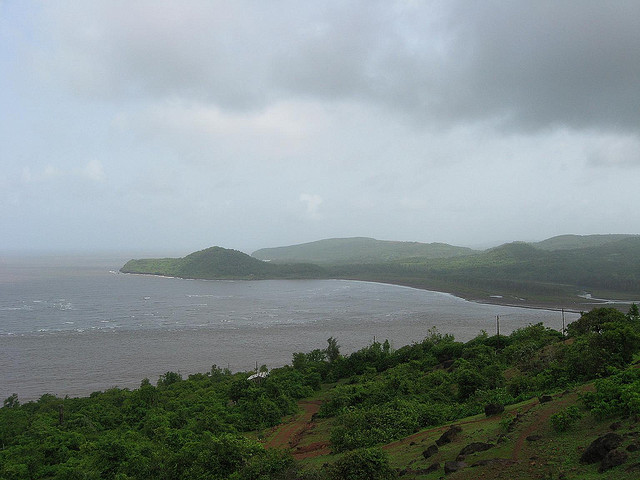 History
The historical significance of the whole area dates back to the period when the Peshwas of the erstwhile Maratha Kingdom lived here. Hindus have long considered Harihareshwar to be an especially sacred place.
The main temple is believed to have been blessed by Vishnu and is called 'Devghar', meaning the house of God. Four of the hills bordering the town are named after deities – Harihareshwar, Harishnachal, Bramhadri, Pushpadri – and the Savithri River flows through it before merging with the Arabian Sea. There are several other ancient temples in and around the small town.
Accessibility
By Air: Nearest airport is Chatrapati Shivaji International Airport, Mumbai, which is nearly 220 km from Harihareshwar.
By Rail: Nearest railhead is Mangaon, which is 65 km away from Harihareshwar and this railway station in Konkan rail is well connected to Pune and Mumbai.

By Road: State owned road transport corporation buses connect to all major cities in and around Harihareshwar :Pune (130 km) and Mumbai (205 km).
Location
200km from Mumbai
Best time to visit
Oct - Mar