Ganapatipule is a sleepy hamlet in southwest Maharashtra famous for its pristine beach, unbroken 6 kms stretch. The name Ganapatipule is derived from the words, Ganpati which means the Lord of Ganas or army and Pule meaning sand dunes. This is also the birthplace of Lokmanya Tilak.
http://www.flickr.com/photos/felixdance/5329462758/in/photostream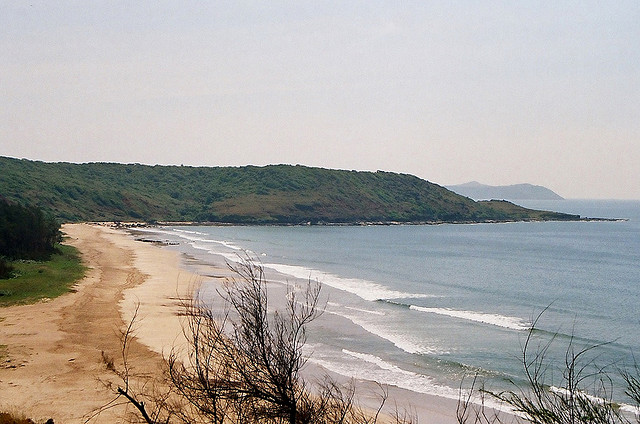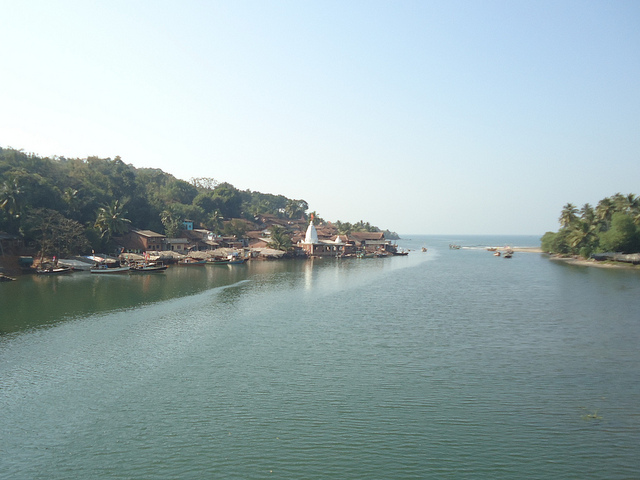 History
The locals believe that Ganapatipule is blessed. They say that in an age when men were devout and miracles were the norm, the scriptures talked of four Dwardatas (welcoming deities) to the sub-continent, and they marked Ganapatipule as the western deity.
Legend has it that during 16th century AD, a villager seeking refuge from the skirmishes around his tiny village, arduously made his way through the kerda jungles and stumbled upon Lord Ganapati's idol here, around which he made a temple. For four hundred years thereafter, generation upon generation of villagers, who came from elsewhere and started living there, cared for and added to the shrine and made it into the temple one sees today.
Accessibility
By Air: The nearest airport is the Ratnagiri airport (50 km)and the other airport is at Belgaum (300 km).
By Rail: The nearest railhead is the Konkan Railway Bhoke which is located at a distance of 35 km from Ganapatipule. However, Ratnagiri, the convenient railhead is located at a distance of 45 km.
By Road: The State Transport plies buses from Mumbai (375 km), Pune (330 km) and Belgaum (300 km).
Shopping
Ganapatipule offers a variety of local preparations, like ambapoli (thin pancakes of crushed and dried mango) and phanspoli (thin pancakes of dried and crushed jackfruit). Fish curries and the kokam kadi (a pink – coloured digestive drink) are also worth trying. Vegetarians can feast on simple, yet tasty, fare: dal, vegetables prepared with a coconut base and modak – a sweet (and a favourite dish of Lord Ganesh). If you're here in summer you can also relish Devgad Hapus, the most famous variety of mangoes in the world.
Ganpatipule is not a shopping destination as it does not have any big malls or shopping centres, but the local markets can offer you a few items to take back home. Abundant household and decorative items made of sea shells are sold here which make good souvenirs too. Buy cashewnuts and kokam sherbet which are available in plenty here. Other that these, you can buy a whole lot of canned mango chutnies and pickles too. Also if you are there in the season you would not want to go back home without buying a crate of Devgad hapus mangos!
Accommodation
The villagers often provide lodging for a very nominal price. For those who wish to savour the local flavors to the fullest, they also provide simple but tasty Maharashtrian meals. For others, who want to remain in relative comfort, there are beach resorts where one can choose to live in expensive little garden cottages or low-priced dormitories.
Things to do
Water Sports
The Ganapatipule beach is a good place for water sports. It has a lagoon near by in the vicinity of the beach. There is a hot spot for water sports which is arranged by the MTDC. The water sports complex is closed between June and October. Tents on the beaches are also an attraction to the tourists. The different types of water sports that can be enjoyed here are row boats, water scooters, and motor boats. In addition to this the aero boats and the pedal boats also form part of the water sports. The beach side stalls serve delicious regional cuisine.
Location
375 kms south of Mumbai on the Konkan coast
Best time to visit
Throughout the year