Cherrapunji, also known as "The Land Synonymous With Rain", is the wettest place in the world is a big hit with tourists. The town is locally known as Cherra. The town is not only unique in its geographical features but is also unique in its culture. According to the 'matriarchal' culture in the town, after the marriage the husband goes to live with his wife's family at her place. Their children take on the surname of the mother.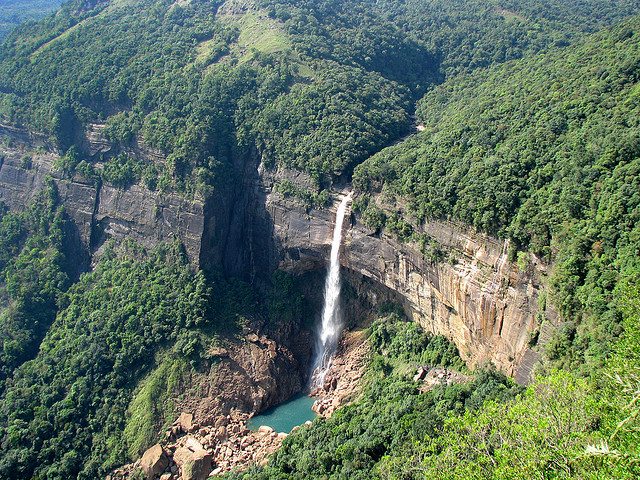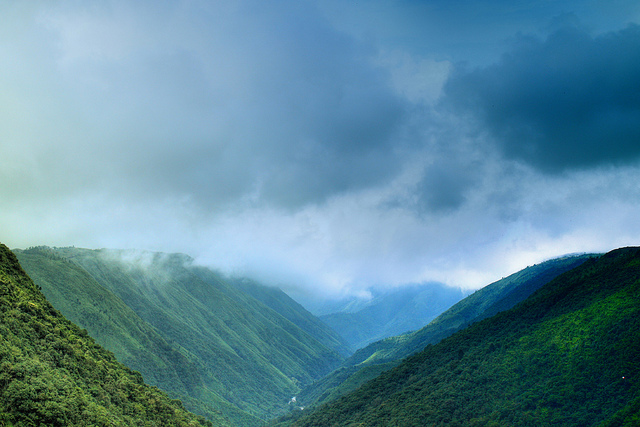 History
Cherrapunji was initially named as Sohra, pronounced as "Churra" by the British. But however now again the government of Meghalaya is decided to refer Cherrapunji by its original name. There are evidences for this place being under the British for a period like one can see the monument of David Scott who was the British Administrator in NE India, 1802–31.Though the place receive rainfall throughout the year irrigation is not possible here because of heavy rain the topsoil is washed away and as a result of this you can see encroachment of the people into the forest.
Accessibility
By Road: Cherrapunjee is easily accessible from Shillong by bus and taxi as it is only 60 km from Shillong. There are regular bus services between Shillong and Cherrapunjee, which is 56 km away. The MTDC organizes regular conducted tours by luxury coaches to cover places of tourist interest in Cherrapunjee.
Shopping
Cherrapunji is quite famous for the tribal jewellery and orange-flavored honey. The other items which come under the shopping list includes cane, bamboo and wooden handicraft items, shawls and fabrics in Shillong.The main shopping area in Cherrapunji is the Cherra bazaar.
The main Cherra bazaar in Cherrapunjee is famous for its colorful variety of goods including unusual tribal jewellery and orange-flavored honey. Visitors can also shop for cane, bamboo and wooden handicraft items, shawls and fabrics in Shillong.
Accommodation
Shillong has many accommodation options ranging from star hotels to budget hotels. It is advisable to stay in Shillong and travel back and forth, as Cherrapunjee has limited accommodation options.
1.Cherrapunji Holiday Resort
Laitkkynsew village
03637-244 218
2.Hotel Mi-Casa
Keating Road,, Police Bazar,
Shillong, Meghalaya 793001
0364 2302032
3.Lake View Inn
MG Road, besides Ward's Lake Entrance and Suma Taxi Stand,
Opp: Meghalaya Co-operative Apex Bank
Shillong, Meghalaya 793001
0364 2220991
4.Hotel Alpine Continental
Police Bazar, Thana Road, Quinton Road
Shillong, Meghalaya 793001
0364 2220991
5.Royal Heritage Tripura Castle
Celeve Colony, Tripura Castle Road
Shillong, Meghalaya
0364 2501111
6.The White Orchid Guest House
Upper Lachumiere
Shillong, Meghalaya 793001
09774012129
7.HOTEL PINE BOROUGH
Police Bazar
Shillong.
0364 2220698
8.HOTEL BROADWAY
G.S.Road,
Shillong 793001.
0364 2226996
9.Hotel Center Point
Police Bazaar
Shillong
0364 -2225-210
10. Shillong Club
Shillong, Meghalaya
0364 -2226-938
District
East Khasi Hills district
Termperature
Summer 20-30°C, Winter 10-22°C
Best time to visit
Oct - May
Famous For
the wettest place in the world