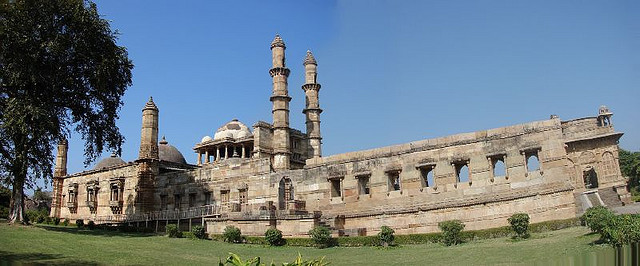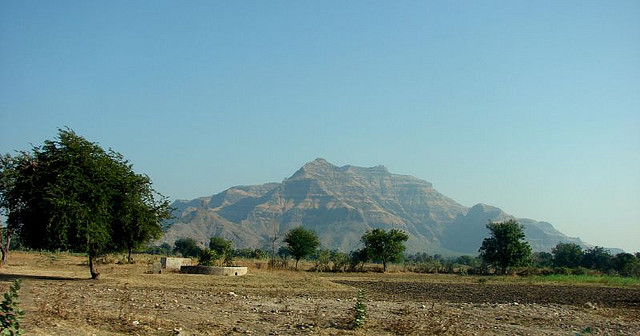 History
Champaner was established as the Chauhan Rajput capital in the 8th century. The town derives its name from the Champa tree or from Champaraja, founder of the town, a contemporary of King Vanraj Chavda of Anhilwada. The famous Muslim king of Gujarat, Muhammad Begada captured the fort in the late 15th century after a long siege against the Khichi Chauhan Rajputs. On a strategic trade route, it was besieged by Sultan Mahmud Begara, who succeded in taking it in 1484 AD. The fortress was the old capital of the local Rajputs who lost it in 1484 to Sultan Mahmud Beghara who renamed it Muhammadabad. It is said that it took 23 years to build his new city. Many bazaars, ton squares, royal gardens and water structures, including mosques were constructed during these years. I also became a major trading center producing fine silk, wove and dyed textile and sword manufacturing. Its decline started after attacks by the Mughal Emperor Humayun in 1535 AD. In his campaign in Gujarat, the Mughal Emperor Humayun personally led a small team that scaled the walls of the city using iron spikes and then let the rest of the army in through the main gate. After the death of Sultan Bahadur Shah in 1536 AD, the royal capital was again moved back to Ahmedabad. With the collapse of the Empire, Champaner passed to the Mughals, Marathas and British. In 1803 AD, when the British took the town, it was overgrown with jungles and had only 500 inhabitants.
Accessibility
By Air: To reach Champaner you can fly up to Vadodara. nearest airport is Vadodara (46 km)
By Rail: Champaner railway station lies on Vadodara - Godhara railway line.

By Road: State buses are available from Ahmedabad and Vadodra.
Termperature
Summer 30-40°C, Winter 10-22°C
Best time to visit
October to March
Famous For
Site of the Champaner-Pavagadh Archaeological Park, which UNESCO designated a World Heritage Site in 2004.