Belur, the early capital of the Hoysala Empire, is a small town located on the banks of River Yagachi. It is considered as the Banaras of South and is thus also known as Dakshina Varnasi. Belur and its twin town Halebidu, are hidden treasures for travellers in Karnataka. Belur is famous for its magnificent Hoysala Temple Complex. This place is famous for its exquisite temples.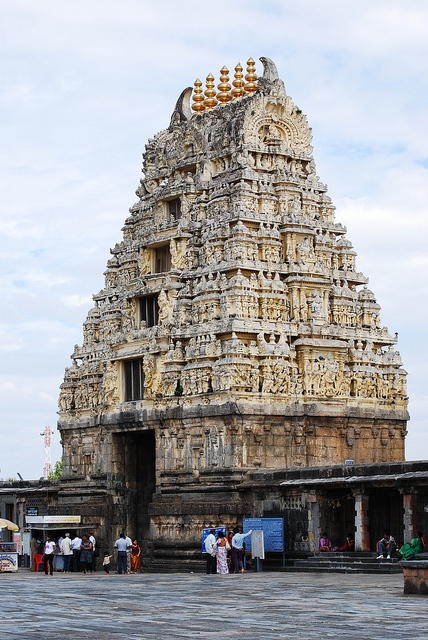 History
Belur was briefly the capital of Hoysala Kingdom and was constructed in the 10th century to mark the victory of the Talkad King Vishnuvardhana against Cholas. Belur's history is closely linked to its sister city - Halebid.
Sadly, while the Hoysala empire is very much part of Karnataka's historical consciousness and the sculpture and dancing of that era are still commemorated in the state, there is very little that remains in terms of the archaeological legacy of the Hoysala era. In addition to a few surviving temples in Belur and some ruins at Hale Belur (Old Belur) which lies a short distance away from the current township of Belur there are no other know remnants of that era.
Accessibility
By Air: The nearest Airports are Bangalore, 222 Kms & Mangalore, 194 Kms.
By Rail: The nearest Railhead is Hassan, which is connected to other major junctions like Bangalore, Mysore & Mangalore.
By Road: From Hassan, Belur is just 38 Kms away and a host of transport options can be found to travel to these points Regular buses ply from Bangalore(222 kms), Halebid (16 kms), Hassan (40 kms), Hospet (330 kms), Mangalore (124 kms), Mysore (149 kms) to Belur.
Shopping
Belur, the temple town is a must see place for the spiritual tourist. Tourists can carry home stone idols, sculptures and terracotta items. Hassan enroute to Belur is also a good place for shopping for curios, which are typical of the state of Karnataka. Karnataka has a rich tradition of handicrafts and silk sarees, sandalwood, ivory brassware and wooden toys that you can buy in Bangalore from the government-sponsored emporia or from the numerous shopping malls in Bangalore.
Accommodation
Belur, the temple town is located 34 kms from Hassan. Famous for its exquisite temple, Belur is known as the Dakshina Varanasi or Southern Banaras.Hassan is a convenient. base to visit Belur.In order to facilitate the influx of tourists, a large number of hotels have come up in Hassan.
The hotels in Hassan cater to all categories of tourists, those belonging to the star category as well as the budget hotels.
Some of the prominent hotels in Hassan:
3 Star Hotels
Hotel Hassan Ashok
2 Star Hotels
Hotel Southern Star
Other Star Hotels
Hotel Suvarna Regency
Hoysala Village Resort
Hotels in Belur
Sri Raghavendra Tourist Home
Sri Annapoorna Lodge
Sri Vishnu Lodge
Sri Gayathri Bhawan
Traveller's Bungalow
Hotel Mayura Velapuri
Termperature
Summer 30-40°C, Winter 10-22°C
Best time to visit
October - April