Annamalai is located in the mountainous region Tamil Nadu and is part of the Western Ghats that run down the west coast of the country. Anaimalai and the surrounding hills are part of the 'Nilgiri' hills or Blue Mountains. It is an ideal and uncluttered tourist destination for naturalists as the whole area abounds with a variety of flora and fauna. The place has some tea and coffee plantations in the surrounding areas and a few rubber plantations are located in the foothills. The name "Annamalai" ('Anai' meaning elephant and 'Malai' meaning hills) is derived from the large number of wild elephants living in the area.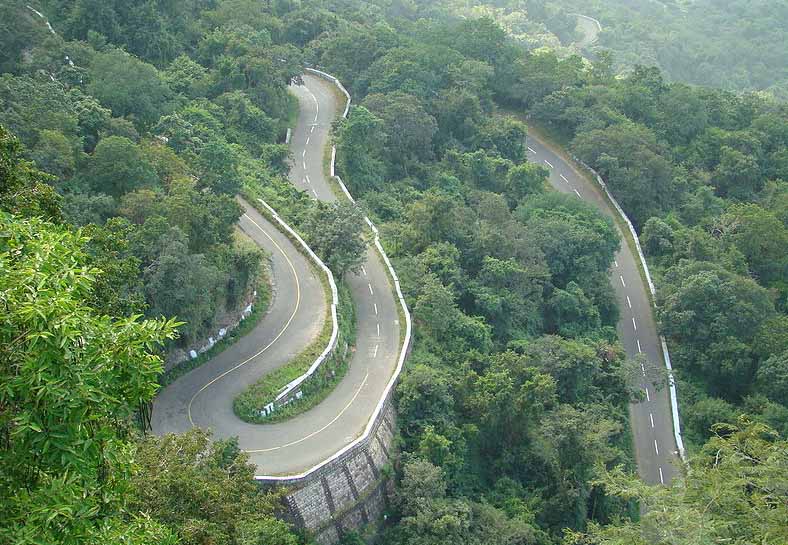 Accessibility
By Air: Nearest airport is Coimbatore, which is 96 km away from Anaimalai city. Tourist taxis costs about Rs 1200/- for a drop to Anaimalai from Coimbatore. Coimbatore is locally connected many South Indian airports, especially to Chennai.
By Rail: Nearest railhead is Coimbatore. Coimbatore railway station is well connected to all major cities in India.
By Road: Volvo deluxe luxury buses are available from Chennai, Bangalore and Cochin to Coimabtore. The bus fare ranges between Rs 500 to Rs 1200. State owned buses are also connecting Chennai to Coimbatore and KSRTC connects Cochin to Coimbatore.
Things to do
Trekking: Annamalai Hills is said to be the ecstasy of nature lovers! This place is greatly known for its scenic nature and it is also a right place for any visitor who desires to give an initial kick-off in trekking. Trekking in this hill will be the best start for a novice! You can follow quite different trekking routes and each trekking route will differ from simple to difficult trek! Quite few simple treks that could be taken are Pandaravara is merely 8 km, Kozhikamuthu is 12 km. These places are merely easy to trek whereas the difficult places of trekking include the Perunkundru, which is 32 km. To start your trek, you must have to get permits from the respective Range authorities at the Topslip.
Termperature
Summer 22-40°C, Winter 22-33°C
Best time to visit
June to March
Famous For
Famous for wild life sanctuary