Alandi, also known as Devachi Alandi - God's place, is mainly known for housing the samadhi of Sant Dnyaneshwar, a popular saint of Maharashtra. The city also serves as the venue of the Palakhi festival, celebrated every year in the month of Ashadh.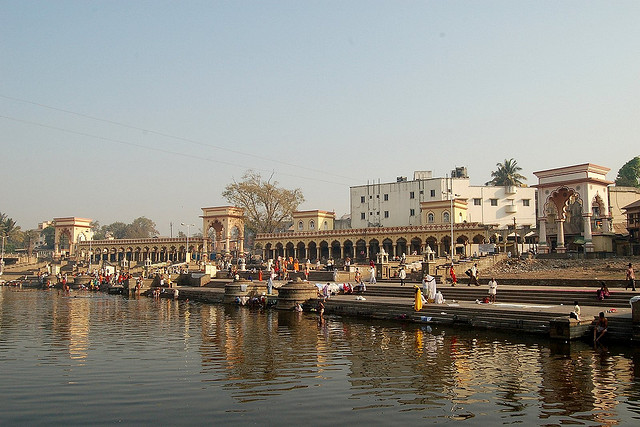 History
Sant Dnyaneshwar - a famous saint in Maharashtra - was born in Apegaon near Paithan. But Alandi is the place famous for his Samadhi. Sant Dnyaneshwar spent his short life here. He inspired the entire Maharashtra to worship Lord Panduranga. "Dnyaneshwari" - his famous manuscript (holy book) will always remind him.
Accessibility
By Air: Nearest airport to Alandi is at Pune which is at a distance of 25 km away from Alandi.
By Rail: Nearest railhead is at Pune which is an important railway junction connected to all major railheads in India.
By Road: Alandi is well connected by State owned road transports. Luxury coach buses are available up to Pune from all major cities in Maharashtra and Goa.
Location
25 km east of Pune, on the banks of the Indrayani River
Termperature
Summer 22-40°C, Winter 10-23°C
Best time to visit
October to March
Famous For
Being home to the samadhi of Sant Dnyaneshwar