Agartala, situated on the banks of Haroa river, is a mini storehouse of rich cultural diversity due to the city's physical proximity with the Indo-Bangladesh border. Its pristine beauty manifests itself in its peaceful gardens, stunning palaces, huge hills, beautiful temples and captivating lakes. The town is known for its cultural and historical worth that is visible when one sees the bright bamboo and cloth umbrellas over ponds.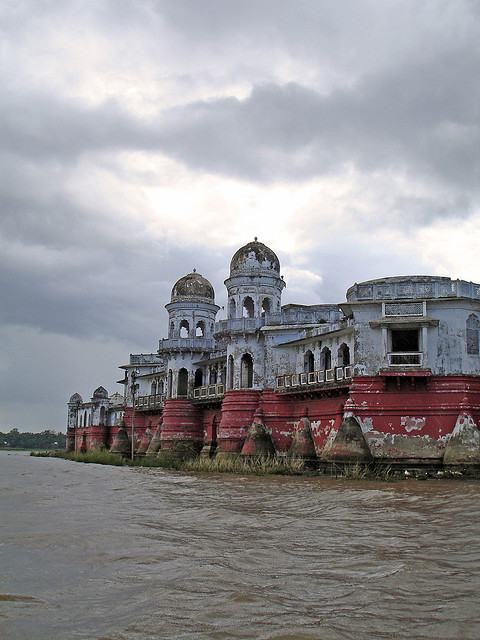 History
Agartala was once part of a Hindu kingdom, until the state was taken over by the Mughals in 1733. The British took over the reigns of governance in 1808 and Tripura was a princely state until 1956, when it became a Union Territory. When Tripura gained statehood in 1972, Agartala became the state capital.
Accessibility
Air: Agartala is also connected by air, the modernised Agartala Airport connects it to other cities in India. There are direct flight connections to Kolkata, Imphal, Chennai, Delhi, Silchar, Aizwal and Guwahati,and Mumbai
Rail: The two nearest railway stations are Kumarghat (160 kms) and Dharama Nagar (200 kms).
Road: National Highway 44 connects Agartala to Assam and the rest of India by road. The highways (NH44 , NH 44A) connects Agartala with Silchar (317 km), Guwahati (599 km), Shillong (499 km), Dharmanagar (200 km) and Aizawl (443 km). A bus service also connects it to Dhaka (150 km).
Agartala is well connected by road to other parts of Tripura state. National highway 44 has been extended to the south, thus improving the road connectivity between Agartala & south Tripura. Buses, Jeeps trekkers & SUVs are the most popular public carriers, and cars and vans are usually used for private hire.
The main mode of transport within the city consists of a network of cycle rickshaws, auto rickshaws and buses.
Location
1680 km from Calcutta and 599 km from Guwahati
Termperature
Summer 24 to 36°C, Winter 13 to 28°C
Best time to visit
October and April