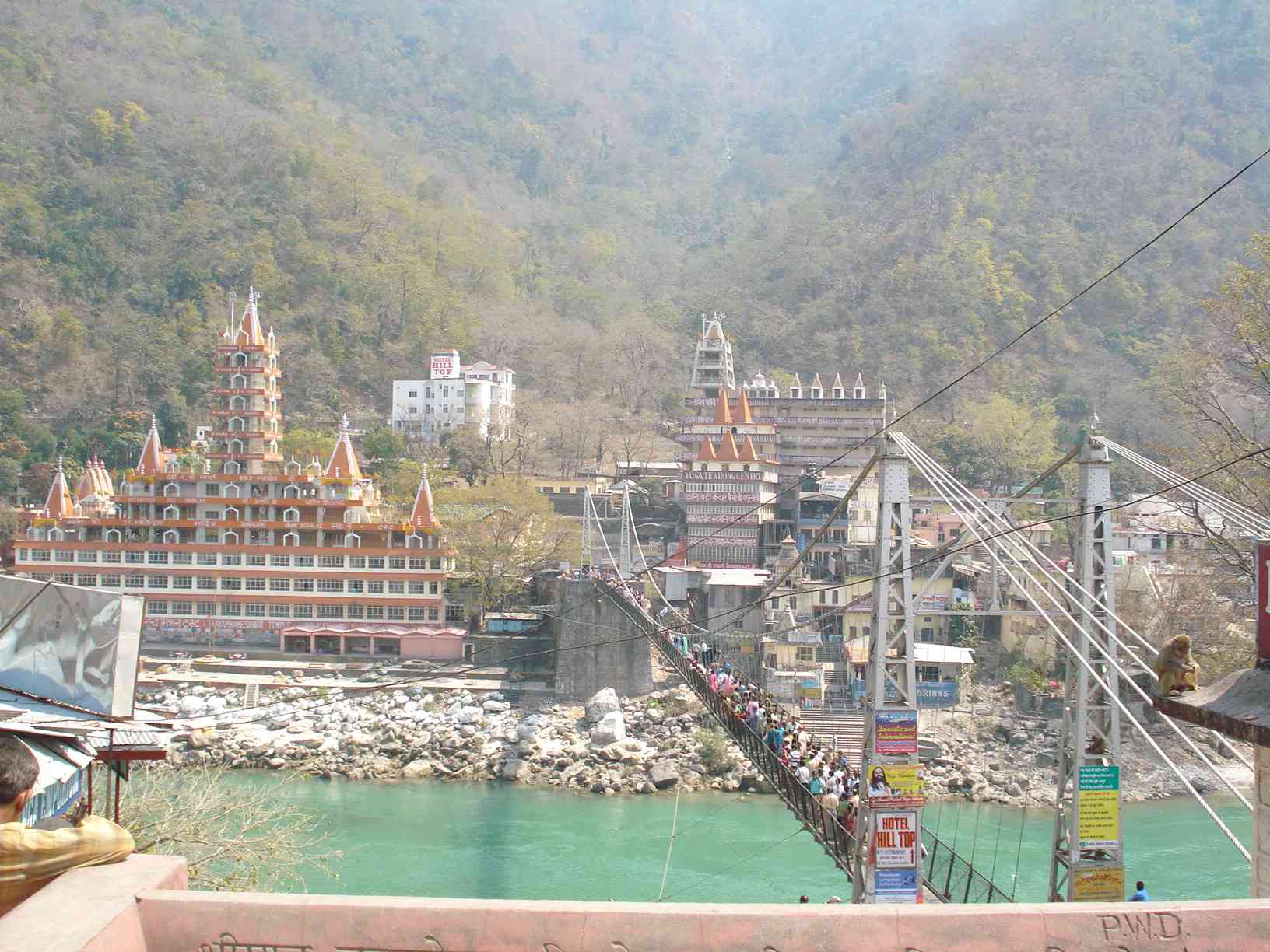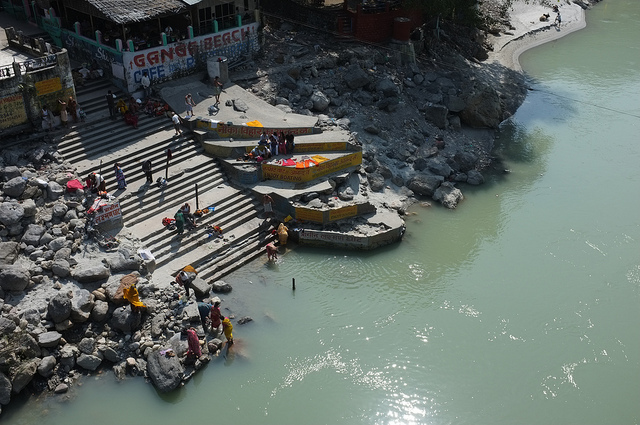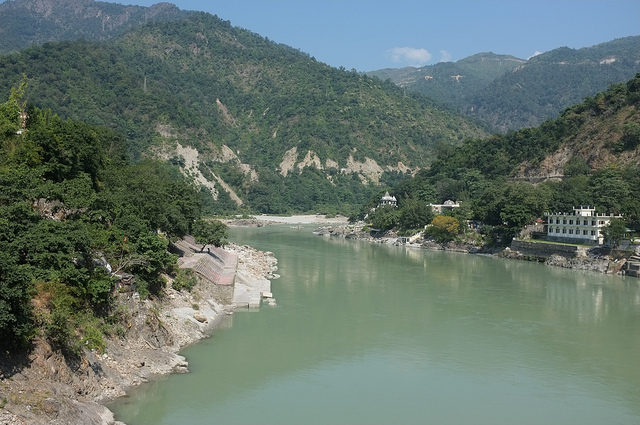 History
The history of Rishikesh goes back several centuries. There are several mythical stories associated with this place. It is this place where Raibhya Rishi, a noted saint, performed stern penance while sitting on the banks of the holy River Ganga. He got his reward when the lord appeared in front of him and gave the name of this place as Rishikesh. There is also a famous landmark called Bharat Temple and legend states that the brother of Rama, Bharat also did severe penance at this place. One of the most well-known religious leaders of contemporary times, Adi Shankaracharya, visited Rishikesh in the 9th century AD and this place thus got catapulted to the status of one of the major religious spots of north India. Rishikesh is also popular for Kailas Ashram Brahmavidyapeetham that happens to be a 120 years old institute offering courses for the traditional Vedantic Studies.
Accessibility
Air: Nearest airport is Jollygrant which is 18 km away from Rishikesh and is situated in Dehradun. Jollygrant airport, Dehradun is connected to Delhi airport. Taxi services are available from airport to Rishikesh and it costs about Rs 300. Delhi is the nearest international airport which is 224 km away. Delhi is well connected to all major cities in India and many cities abroad.
Rail: Rishikesh railway station is linked to all cities in India. There are regular train facilities from Rishikesh to cities like Delhi, Mumbai, Dehradun and Kotdwar.
Road: Rishikesh is well connected to many cities in the region by buses. Private and public buses offer services from Rishikesh to Pauri (117 km), Haridwar, Dehradun and Kotdwar.
Shopping
Of course, Rishikesh is a mainly a pilgrimage centre, but it offers plenty of opportunities for shopping as well. You can buy handicraft items made of shells, pearls and beads. In addition, you can buy sarees, kurtas, sheets, rugs and several other items. All these items are available in the Government Approved Handloom Shop, Khadi Bhandar and Garhwal Wool and Craft Shop.
Shopping in Rishikesh is a happy and rejoicing activity. One can get many items which are useful for day to day life from the small shops nearby the temple town of Rishikesh. Evenings are very busy with local people come out for shopping. Many religious and temple related articles like Rudraksha, Ganesha idols, Nataraja statues, religious books and mythological sculptures are available here in moderate rates.
Winter clothes, Kurtaz and Salwar kumeez beautifully knit are specialty of this location. Handicraft items made of shells, pearls and beads are other attractions in the shops of Rishikesh.
Rishikesh is part of the Shekhawati region, which is known across the world as the "Open Air Art Gallery". Being a part of Shekhawati, Rishikesh too therefore, basks in the glorious tradition of painting. The murals and paintings that once embellished the interiors of the havelis here are now recreated in miniature form on cloth and paper. These paintings are marvelous show pieces and are capable of making your interiors, your neighbor's envy.
The carved wood furniture available in Rishikesh is also good buy, if you have the means to carry them back home in one piece. The local fabric and tie and die are also quite popular
The Govt. owned emporia, state handloom emporia, Khadi stores offers the best quality for the best price when it comes to shopping in Rishikesh. However, plenty more shops line the streets in Rishikesh and you are welcome to take your pick.
Rishikesh is a small town lying at the confluence of rivers Ganga and Chandrabhaga. Rishikesh see visitors of all kinds - pilgrims, people visiting for the purpose of Yoga and Ayurveda or adventure sports.
Since people visiting are for diverse purposes, Rishikesh has a market place which stocked well enough to meet all your needs. Whether it is puja essentials, ayurvedic medicines or rafting equipment, you get it all here.
Rishikesh, being en route famous pilgrimage destinations like Badrinath, Gangotri, Yamunotri and Kedranath, proves to be a good stopover destination. On the Ghats of river Ganga, you will find small shops selling containers which people generally buy to carry back home Ganga Jal.
Also, in the markets here, you will find shops selling gems, precious and semi-precious stones, cloths, puja items and CDs of bhajans.
Accommodation
The Garhwal Vikas Manda Nigam's Guest House is the best place in the town and has dormitory as well as single and double rooms for the tourists. Rishikesh is a city of dharamsalas and most of the people prefer to stay in the dharamsalas. But, if you do not like to stay in dharamsalas, there are a number of good hotels for you.
Most of the hotels are situated at the centre of the town, providing good accommodation facilities. Some of the famous hotels of the town include Ananda-In the Himalayas, Explore Himalayas on the Ganges, The Glasshouse on the Ganges, Ganga Beach Resort, Hotel Ganga Kinare, Hotel Ganga View and The Camp 5 Elements.
Although Rishikesh is a tiny place, there are a good number of hotels in Rishikesh. Some hotels in Rishikesh offer world-class luxury in the lap of Himalayas.
LUXURY HOTELS IN RISHIKESH
Ananda In The Himalayas
Himalayan Hideaway
BUDGET HOTELS IN RISHIKESH
Hotel Ganga Kinare
Hotel Ganga View
Attractions
Yoga and Meditation in Rishikesh
If you are interested in Yoga and Meditation, Rishikesh is the perfect place for you. Rishikesh has a number of ashrams and yoga centres where you can take lessons on these two ancient Indian disciplines. You may contact Swami Shivananda's Divine Society Ashram, which is an authentic place. It is situated on the Tourist Bungalow side of the river. You may stay here for short term study or for longer three month courses. Other popular yoga and meditation centres in Rishikesh are Ved Niketan, Yoga Study Centre, Maharshi Mahesh Yogi's Transcendental Meditation Centre and Yoga Niketan - Rishikesh. These centre offer a variety of courses including food and lodging.
Things to do
Yoga & Meditation
Rishikesh has been serving as an important center for yoga and meditation in India, since a long time. There are a large number of ashrams in the city, where qualified gurus teach this ancient practice, at the basic as well as professional level. Yoga Study Centre, Yoga Niketan Ashram, Swami Dayananda Ashram, Sri Ved Niketan Ashram, Sivananda Ashram, Ananda Prakash Ashram, and Rishikesh Yog Peeth are the most popular yoga ashrams in Rishikesh.
Ayurveda & Spa
When in Rishikesh, do make sure to pay a visit to the world-famous, super-luxury Ananda Spa. It is located Narendranagar, approximately 16 km from Rishikesh, in the erstwhile palace of the Maharaja of Tehri-Garhwal. One visit to this spa resort and you will find yourself completely refreshed and rejuvenated. In fact, it is best place to get back your old energy levels.
River Rafting
Adventure seeks, not only from the corners of India, but the whole world, come to Rishikesh, to exploit the river rafting opportunities that it offers. The best time for rafting in Rishikesh is September to November and March to May. The most popular stretches here are Brahmpuri to Rishikesh, Rishikesh to Shivpuri, Devprayag to Rishikesh, Kudiyala to Rishikesh, Kaliasaur to Rishikesh, and Marine to Rishikesh.
Boating
If you like to play in water, but do not want to indulge in something as adventurous as white water rafting, don't be disappointed. Rishikesh offers you the option of boating in the holy waters of the Ganges. You will love the experience of floating on river Ganga, while exploring the exquisite natural beauty all around.
Trekking
For the trekking enthusiasts, Rishikesh offers some of the most scenic trails, which help them explore the natural beauty of the place from up close. Kauri Pass Trek, Roop Kund Trek, Devi National Park Trek, KalindiKhal Trek, and Kankul Khal Trek are the best treks in the area. Best explored between the months of February and October, these treks take you through dense forests, maundering rivers and wild mountain ranges.
Jungle Safari
Though many people are unaware of the fact, Rishikesh also provides its visitors the option of going on a jungle safari. This particular activity owes its origin to the Rajaji National Park situated nearby. The rich and varied wildlife of the parks, combined with their diverse fauna, will woo you no end.
Rock-Climbing / Mountaineering
Since Rishikesh is situated at the foothills of the Himalayas, it offers the visitors opportunities of rock-climbing and mountaineering as well. These activities are usually organized at George Everest House, in Phool Chatti (situated near Rishikesh). Apart from mountaineering and rock climbing equipment, you will also get trained instructors here.
Camping
One of the best ways to commune with nature is to spend sometime in its lap. What better way to do this than by staying in camps for a day or two. In Rishikesh, you will find numerous organizations offering camping facilities along the Ganges. Then, there are many camps that start just after Rishikesh and go up to Kaudiyala and Shivpuri, along the white sand beaches of Ganga River.
Pilgrimage
Rishikesh is counted amongst the holy cities of India. Apart from situated on the banks of river Ganga, its sanctity arises from the fact that it serves as the gateway to four most revered pilgrim destinations in India, also known as the 'Char Dhams'. Then, there is Bharat Mandir and Neelkanth Mahadev, two famous temples in Rishikesh that are worth visiting.
White Water Rafting: The main sporting activity in Rishikesh is White Water Rafting. It has grown to a popular and adventurous spot for white water rafting enthusiasts as the place offers a spectacular experience of medium to very tough and rough rapids in the regions of River Ganges. Many adventurous tourists both from India and abroad visit this place to experience the real challenges of white water rafting.
All facilities for white water rafting is available here, and there are training guides for rafting from whom a tourist can take help in this sport. September-November and March-May are ideal for rafting.
Termperature
Summer 21-30°C, Winter 5-22°C
Best time to visit
March to November