Namchi, literally means 'Sky High', offers a commendable view of Darjeeling, Kalimpong and the snow-cloaked mountains. It is dotted with impressive attractions such as the Namachi Monastery, Ralong Monestry and Tedong Hill, the famous Buddhist pilgrimage centres. For trekking expeditions in Southern part of Sikkim, Namchi makes the perfect base too.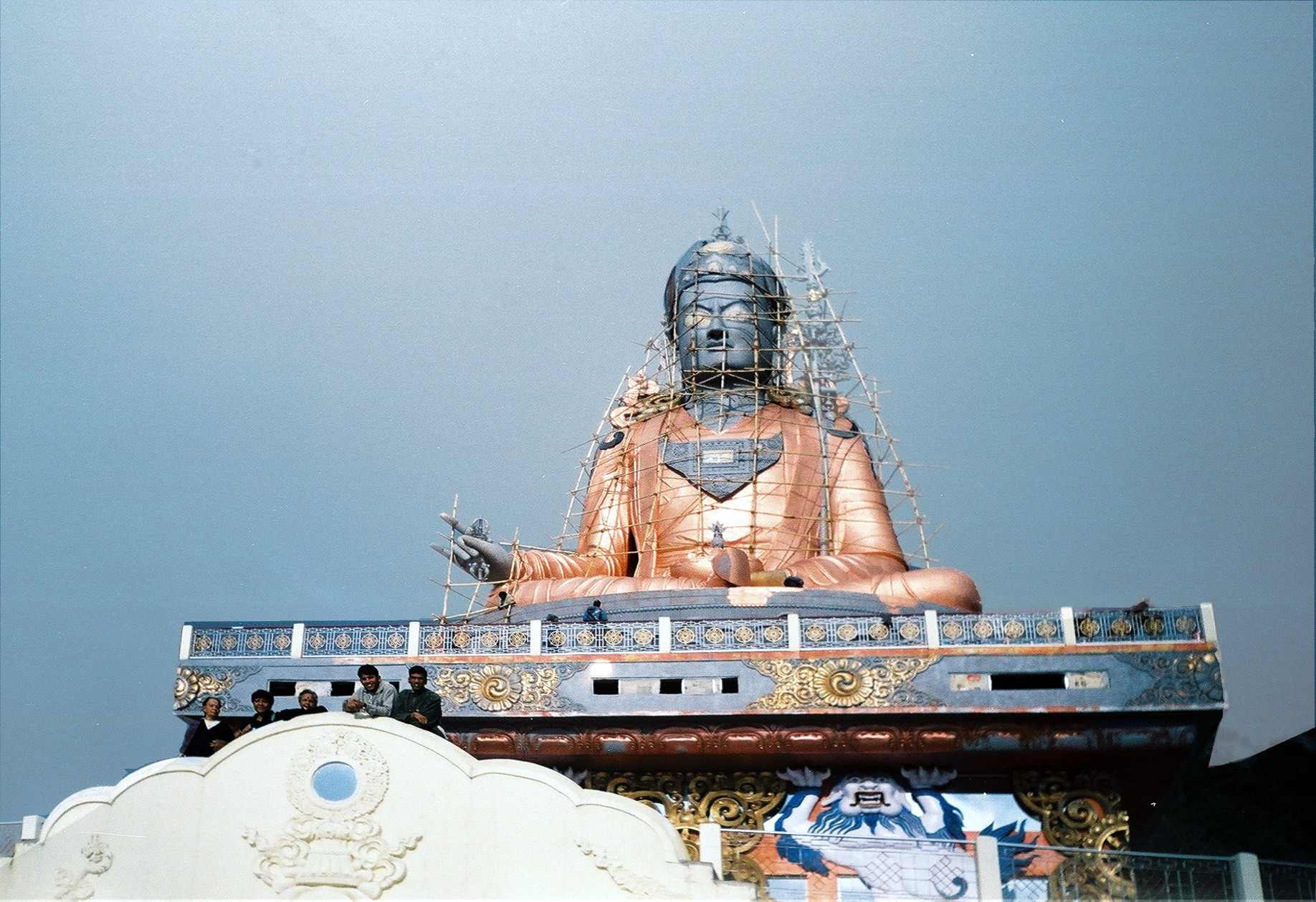 Accessibility
Air: The nearest airport to Namchi is in Bagdogra in the state of West Bengal. You can reach Namchi via Gangtok which is at a distance of 124 Km from the airport. From Gangtok Namchi is around 4 hr drive from Gangtok.
Rail: New Jalpaiguri is nearest railway station to Namchi. It is connected to Namchi by bus service of both state transport and private operators.
Road: Namchi is well connected to by road to Gangtok and other nearby important cities like Siliguri and New Jalpaiguri. There is regular bus service from these cities to Namchi and vice versa.
Accommodation
There are only a couple of hotels managed by Sikkim tourism. However at nearby Namchi, there is a good range hotels managed by the tourism department there are private hotels too.
Though the number of hotels in and around Namchi is less, the few that are there, are quite comfortable, cozy and good enough for even a long stay. Namchi is not exactly a business center so don't expect any splendidly equipped business hotels in the city. Samudruptse Hotel, Hotel Mayal and Hotel Kesang are few of the hotels present in Namchi.
Attractions
Flower Festival Namchi: Flower exhibitions are organised as an annual feature at Namchi during the month of February.
The venue is at Children's Park, Namchi (South Sikkim). One can see the rare species of orchids in a riot of colours. Indeed an event to witness.
Location
situated at a distance of 92 km from the state capital Gangtok and 90 km from the town of Siliguri
Termperature
Summer 25 to 27°C, Winter -5 to 16°C