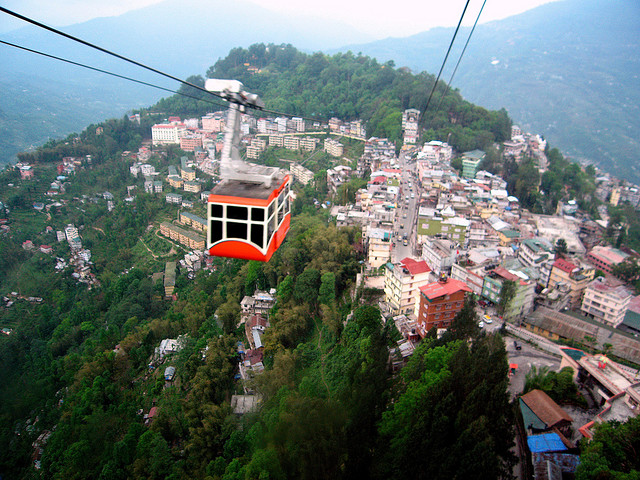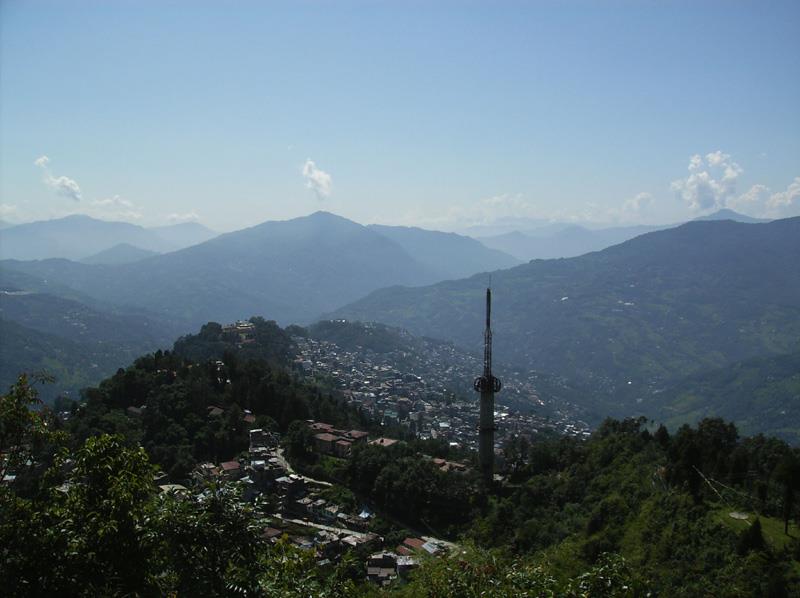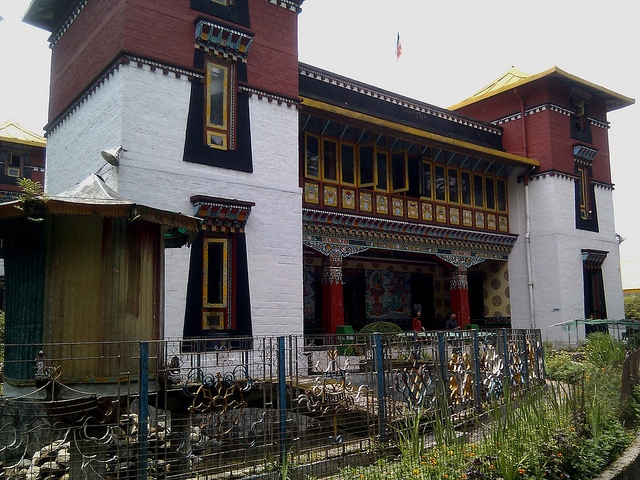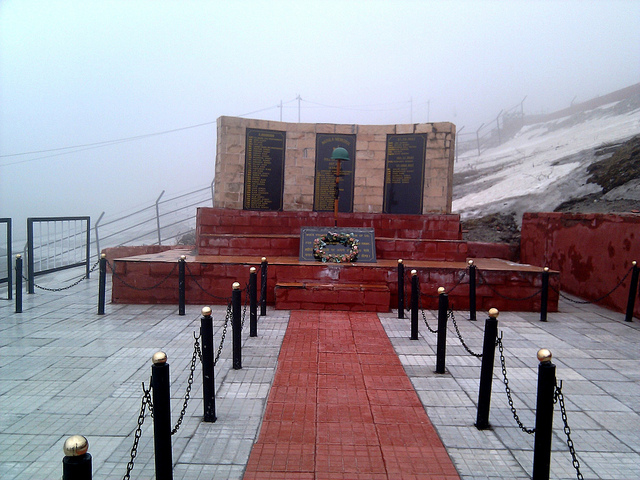 History
Sikkim was originally inhabited by a mix of tribes namely the Naong, Chang and Mon, all of whom soon came to be known as 'Lepchas'. They were very peace loving people, deeply religious and worshipped nature. When migrants (the present day Bhutias) from Tibet started filtering in, the process of conversion to Buddhism successfully started among the locals. In order to establish their presence the immigrants sealed the new order by appointing Phuntsok Namgyal as the temporal and spiritual leader of Sikkim.
By the 18th century Nepal started making inroads into Sikkim under the leadership of Raja Prithvi Narayan Shah who fermented the rebellious elements in Sikkim. There were serious differences between the Nepalese settlers and the earlier inhabitants (Bhutias and Lepchas) of Sikkim and this led to British intervention.
The British became interested in Darjeeling (then part of Sikkim) also, both as a hill resort and an outpost from where Tibet and Sikkim would be easily accessible. Following a lot of pressure from the British, Sikkim finally gifted Darjeeling to British India with the understanding that a certain amount would be paid as an annual subsidy to Sikkim. The British turned back from their word and did not pay the compensation. The relations suffered to an extent that when Dr. Campbell, the Superintendent of Darjeeling and Dr. Hooker visited Sikkim in connection with the latter's botanical research; they were captured and imprisoned in 1849. The British issued an ultimatum and the two captives were released after a month of detention.
Frequent clashes resulted in a stern action when a strong force was sent in 1861 that resulted in the capture of the capital Tumlong and the signing of a Treaty between the British and Sikkim. The Britishers appointed Claude White as the first political officer in Sikkim in 1889 and Chogyal Thutob Namgyal was virtually under his supervision.
In 1947 when India became independent, the head of Sikkim managed a deal with India that granted it the special status of 'protectorate'. By the beginning of 1970 there were political upheavals. It soon became the 22nd state of the Indian Union on 16th may 1975.
Accessibility
Air : The nearest airport is at Bagdogra, which is about 124 km away.Indian Airlines and Jet Airways have direct flights from Delhi, Kolkata and Guwahati.
Rail : The nearest railway stations are at Siliguri 124 km away and New Jalpaiguri at about 120 km. New Jalpaiguri is directly connected by rail to all important towns and cities in India.
Road : Gangtok is well connected by a network of roads with all important cities and towns. Some of the road distances in kilometre are as follows:
Shopping
The main markets for shopping are Old market, New Market and Lal market. Here one finds shops of all kind, which offer good range of items to be purchased. For tourists there are many attractive items to be bought as carved furniture, the dresses, Lepcha weave bags, Carpets & Durries with intricate designs and colourful decorations. One can also buy wooden and bamboo artifacts. For a collector of handmade decorative pieces Gangtok is a paradise. The items from Gangtok leave a long lasting impression on the mind of the visitor. The Hindi speaking Marwaris dominates many of the shops in the Gangtok market.
The handicraft and handloom directorate office and the showroom are on crossing of MG Marg and New market. The Gramin Vikas Agency showroom is also located here. In these showrooms one can buy carpets, masks, bright Choktse tables, Thanka hangings.
The two major shopping areas are the lower bazaar and M.G. market. These include finely worked metal images, bowls, prayer wheels, musical instruments, thangkas, carpets, pullovers, caps, socks and chunky jewellery.
Shop for masks, footwear, carpets, handicrafts and other trinkets in the souvenir shops strewn along Mahatma Gandhi Marg. The main shopping areas in Gangtok are the Old market, New market and Lal market. Also look out for the traditional items like thangkas or religious scrolls and choktsees or collapsible wooden tables with intricate local Tibetan designs. Sikkin tea with its exotic taste and aroma is without a doubt a must bring back home.
Directorate of Handicrafts & Handloom: This institute was established in 1957 to promote the manufacture and sale of local handicrafts, carpets and furniture. It is now known as the Institute of Cottage Industries as well as the Government Institute of Cottage Industries(GICI).
Accommodation
As there are more tourists visiting the beautiful city of Gangtok in the recent past, the number of hotels has also been increasing here. One can find a variety of accommodation ranging from premium to budget categories. The budget hotels offer simple accommodation equipped with basic amenities while the premium ones are more luxurious and offer well-furnished rooms. The standard hotels in Sikkim are not overtly expensive than the budget hotels. You can take your pick from Hotel Pomra, Hotel Sonam Delek, Hotel Rendezvous, the Hidden Forest Retreat, Orange Village, New castle, Hotel Nor-khill and Hotel Tashi Delek. Most hotels in Gangtok have their own in-house restaurant serving delicious local cuisine.
Attractions
Pong Labsal festival
The Pong Labsal festival takes place in December every year and this is the time when the Chogyal''s Palace is thrown open to visitors. Festivities fill the air and there is a general feeling of bon homie all round.
Things to do
Trekking
You can go for short treks to the nearby hills and if you are a seasoned player, you can go treks that last for more than a week and will take you through some very tough but exceedingly beautiful routes.