Daman, a small beach town and an ex-Portuguese enclave, still retains a taste of old Portugal with well preserved forts and churches. While the town has a 2000 year old history, it is the Portuguese rule and legacy that draws visitors to this town. Daman is sometimes referred to as the Twin Fort City for the two impressive forts built by the Portuguese.
The Damanganga River, which flows into the Arabian Sea, divides the town into two distinct parts - the Nani Daman (Little Daman) and Moti Daman (Big Daman). The massive Daman Fort encloses the Moti Daman part of town.
Most often associated with Diu, from which it is geographically separated, Daman & Diu are together the 2nd smallest Union Territories in India and overseen by Delhi. Daman was ceded by the Portuguese to India in 1961.
Daman, with its long stretch of beaches, attracts thrill seekers from Gujarat and Maharastra for its beaches, Feni (a local booze speciality) and seafood.
Daman is a city and a municipal council in Daman district in the union territory of Daman and Diu. It a small beach town and an ex-Portuguese enclave, still retains a taste of old Portugal with well preserved forts and churches. Daman is a popular tourist destination mainly due to its relatively untouched beaches, Feni (a local booze speciality) and seafood and freedom to drink liquor. It mainly attracts tourists from neighboring areas like Vapi, Valsad etc.
Daman District is an enclave on the western coast of India, surrounded by Valsad District of Gujarat on the north, east and south and the Arabian Sea to the west. Daman is divided by the Damanganga River into two parts. It is known for its twin forts the Moti Daman and the Nani Daman. Moti Daman has wide streets, a 17th-century church the Se Cathedral and a lighthouse. Nani Daman has the Church of Our Lady of Rosary and a fishing village nearby.
Daman was occupied by the Portuguese in 1531, and was formally ceded to Portugal in 1539 by the Sultan of Gujarat. It remained a Portuguese colonial possession until it was annexed by Indian forces on 19 December 1961.
http://www.flickr.com/photos/felixdance/5272770955/in/photostream
http://www.flickr.com/photos/felixdance/5273383288/in/photostream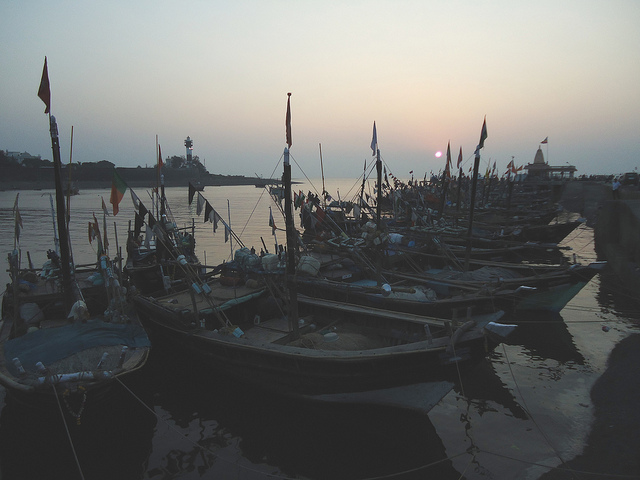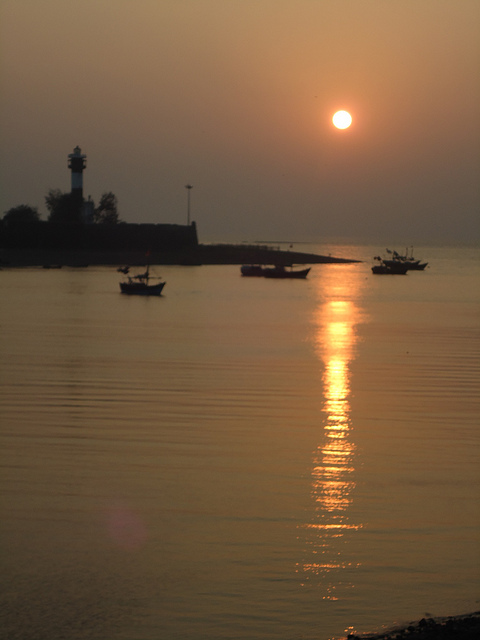 History
Traces of Daman's history reach back to the 1st century A.D. In 1531, the Portuguese captured Daman along with Diu and Goa and these regions were officially ceded to the Portuguese by Bahadur Shah, the last major Gujarati Sultanate in 1559.
In 1961, these Portuguese territories joined the Union Trerritory of India under Operation Vijay. In 1975, the Treaty of Friendship and Peace accorded it De facto recognition to form an integral part and parcel of India. Till 1987 Goa, Daman and Diu were considered a single union territory, when Goa became a separate state. Today it is only the Union territory of Daman and Diu governed from Delhi.
Accessibility
Air
Nearest airport is Bombay 193 kms.
Rail
Nearest railhead is Vapi 12kms. The best way to get to Daman is by train, the nearest railway station being Vapi (10 km). Vapi is connected to Mumbai, Vadodara, Ahmedabad, Surat and Rajkot. The distance between Vapi and Daman can be covered by bus, shared taxi or auto-rickshaw. The other railhead is at Valsad in Maharashtra, 45 km away. Local buses, unmetered taxis and tongas are available from the railhead to the town.
Road
Daman is 193 km from Mumbai, 367 km from Ahmedabad, 763 km from Diu and 87km from Panaji in Goa by National Highway – 8 running from Ahmedabad to Mumbai. It connects Daman via Vapi. Gujarat and Maharashtra state transport corporations operate daily bus services to and from Daman to Vapi, Bhilad and Valsad or one could also hire a car from rental agencies in Surat or Mumbai. The coastal roads are in fairly good shape, making it a pretty and pleasant drive.
Shopping
There is Foreign Market in Daman town where one can buy imported goods. In Nani Daman electronic items and household goods are available and of course, IMFL liquor is available in plenty!
Accommodation
Most tourist accommodation is located at small Daman or Nani Daman, across the Daman Ganga River from Moti Daman. The road along the seafront is full of decent hotels that along with great views, offer their guests comfortable rooms with or without air conditioning, ensuite bathrooms, in house dining facilities and even a roof garden! Down at Miramar and around Devka are good guesthouses, holiday cottages and a resort complex; all of them have decent accommodation and good dining facilities.
Location
Daman is situated on the west coast of India on the Arabian Sea and off the Surat District in Gujarat
Termperature
Summer 21-35°C, Winter 12-24°C
Best time to visit
October and May