Wokha, lies at the foot of the Wokha Hills, is identified as the land of oranges and pineapples and acts as home for the Lotha tribe of Nagaland. It is a trade and agricultural centre for the surrounding Naga Hills. It is also known for its mountain ranges and rivers and the tourists can enjoy the amazing views of the Baghty and Tehurang Valleys.
Wokha is famous for its shawls, which are handcrafted by the tribal people.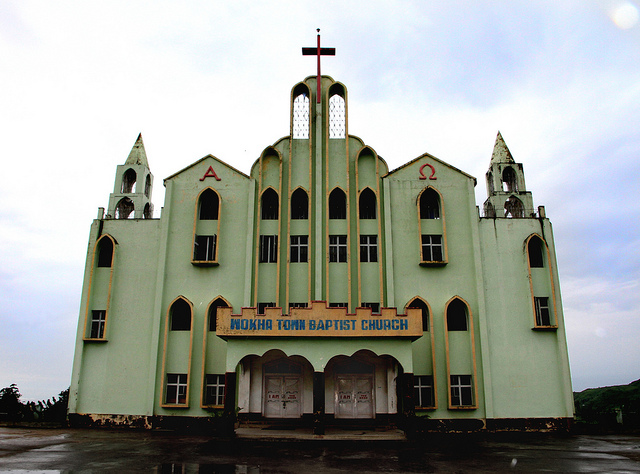 History
In 1876 the British Government occupied Wokha as the District Headquarters of the Naga Hills under Assam. By the year 1878 the headquarters was shifted to Kohima, but Wokha remained a subdivision. Later in 1889 the subdivision was shifted to Mokokchung. In the year 1957 Wokha became a subdivision again. After India had gained its independence, Wokha was created a district in the year 1973.
Accessibility
By Air: The nearest airport is at Dimapur. Indian Airlines operates Boeing services from both Calcutta and Delhi every alternate day. Guwahati and Imphal are also connected to Dimapur by air.
By Rail:The nearest railhead too is Dimapur, and the Northeast Frontier Railway runs a number of trains from Dimapur to Guwahati. Guwahati is in turn well connected to the rest of the country.
By Road: Nagaland State Transport runs buses from Dimapur to Kohima and the journey takes around 4 hours. From Guwahati, one can find a number of luxury private buses. Taxis and mini-coaches are also available, albeit at slightly exorbitant rates, from Dimapur.
Location
Lies at the foot of the Wokha Hills, 50 miles (80 km) north of Kohima
Termperature
Summer 22-30°C, Winter 10-30°C
Best time to visit
Sep - May