Mayapur is located on the banks of the Ganges river, at the point of its confluence with the Jalangi, near Navadvip. It is The Head Quarters of ISKCON and is considered a holy place by a number of other traditions within Hinduism, but is of special significance to followers of Gaudiya Vaishnavism as the birthplace of Chaitanya Mahaprabhu, regarded as a special incarnation of Krishna in the mood of Radha. It is visited by over a million pilgrims annually.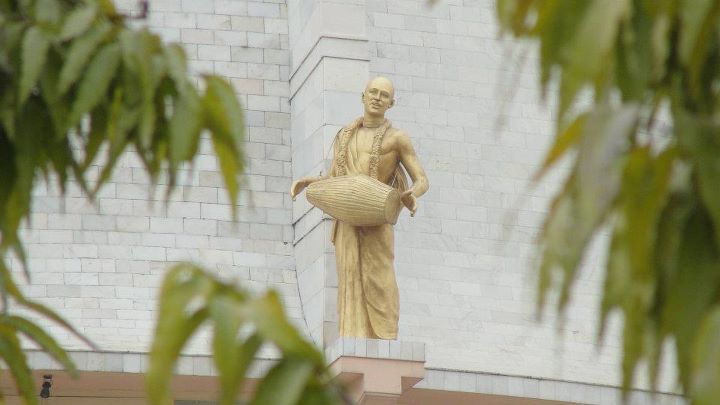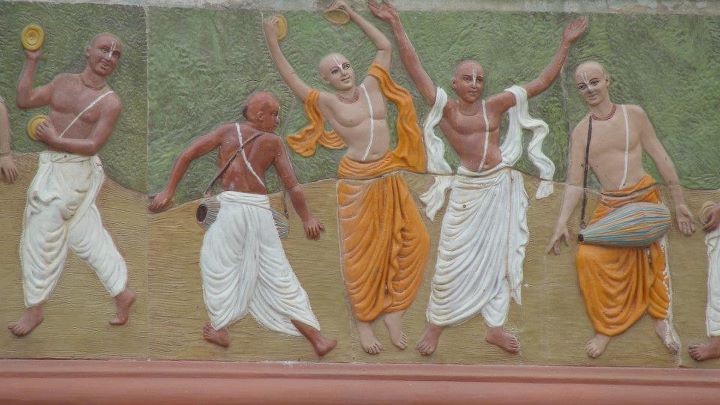 Accessibility
Air: The nearest airport to Mayapur is Kolkata International airport and is placed at a distance of about 120 km from Mayapur. Pre-paid taxi services are available from airport to Mayapur city. ISKCON Mayapur runs taxi services Prabhupada Travels for devotees. Taxi fare is about Rs 1400.. Kolkata is well connected to all major airports in India and also major cities abroad.
Rail: Nearest major railheads are at Howrah and Burdwan. From both stations taxi services are available to Mayapur. People coming from Vrindavan by train can get down at Burdwan and use taxi to reach Mayapur. Others can get down at Howrah and avail taxi services to reach Mayapur.
Road: Bus services connect Mayapur with other cities in the state. Regular bus services are available from Howrah, Kolkata and Burdwan to Mayapur.
Location
130km north of Calcutta