Madhubani, historically a focal point of Maithili culture, is situated about 26 km from Darbhanga town, and was part of the largest zamindari of India, Darbhanga Raj. 'Madhuban' literally means forest of honey, which can be found in abundance near this historic town. The place attained great popularity due to its immensely famous art, known today as Madhubani painting. Madhubani has the distinction of being the birth place of some of the greatest literary figures of ancient India including the great poet Mahakavi Kalidas, Mahakavi Vidyapati, Vachaspati I and Vachaspati II.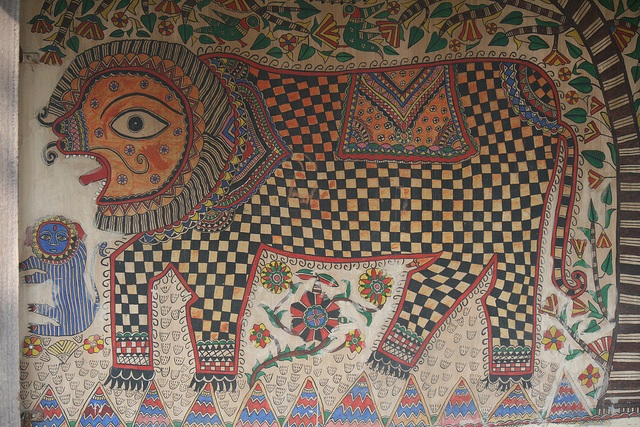 History
Madhubani was formerly a part of Darbanga district. In the year 1972, it was carved out as a separate district. Tharu tribe and Bhar were early inhabitants of this region. Videha kingdom also included a huge portion of Madhubani district. After the decisive Battle of Buxar in the year 1764, British rulers took over the control of Madhubani and other parts of Bihar. Madhubani district has played a great role in the freedom struggle of India.
Accessibility
Air
The nearest airport is at Patna from where regular flights are available to all important towns and cities across the country.
Rail
Madhubani Railways station is directly connected with Darbhanga junction.
Road
Madhubani is linked with Darbhanga district by National Highway 104.
Termperature
Summer 30-40°C, Winter 10-28°C
Famous For
October to May