Honnemaradu meaning "a place of golden sand" is a small village nestled along the back waters of the River Sharavathi in Shimoga district in Karnataka. Located at the heart of the Malnad region, the village, situated on a hilltop overlooks the Linganamakki reservoir also called as Honnermadu resevoir which was formed as a result of damming the Sharavathi river in 1965. Honnermadu, the anme is derived from Honne tree and the fact that the village is submerged in the waters of the dam.
The only habitation at Honnermadu is a eco tourism group called "The Adventurers" who arange for all your adventure tourist activities. Their Adventure Training Center promotes various activities like trekking, camping and aqua sports like kayaking, wind surfing, canoeing, coracle water rides and other similar sports. In the middle of the lake there is a tiny island flocked by enthusiastic campers. It flaunts an impressive array of spectacular birds and butterflies and offers a slice of paradise to nature enthusiasts. There are convenient accommodation facilities for food, shelter and sporting equipment rentals for the travelers provided by the Advetures group.
Near Honnermadu, there are many small temples and tribal villages like Gademane, a small village habitated by the Deeva community, who are famous for their Chitara art and other ethnic forms of art. Nagavalli, is another village from where one can do a bit of exploration of Kaanur Kote. Sagar village close by is famous for rural theatre. From Honnermadu, one can a so visit the waterfalls. Jog Falls, the highest waterfalll in India and second highest in Asia is about 26 kms from Honnermadu. Other falls are Lushington Falls and Dabbe Falls in the Bhimeshwari valley and best enjoyed during the monsoon season. Honnemardu is known among tourists for its adventure tours.
http://www.flickr.com/photos/vishu81/198825688/
http://www.flickr.com/photos/dinesh_valke/397468536/in/photostream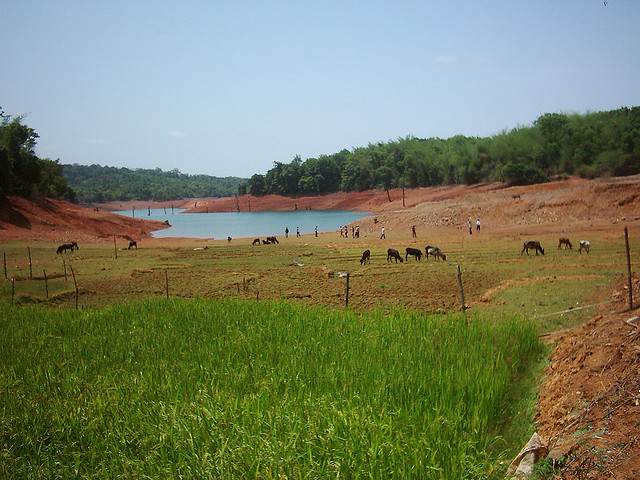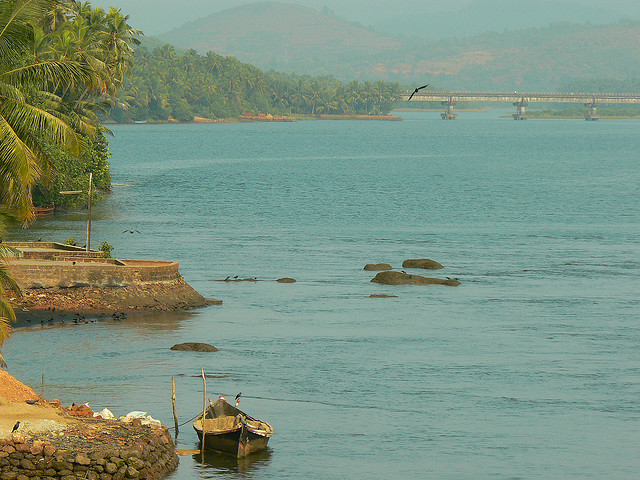 Accessibility
Air: Bangalore International Airport is the nearest airport, which is at distance of about 380 km from Honnemardu. Taxi charges about Rs 6000 from Bangalore to Hogenakkal. Bangalore is well connected to most of the major airports in India and abroad.
Rail: Talguppa is the nearest railhead, which is only about 12 km from the heart of the city Honenmardu. Talhuppa is connected to Shimoga and Bangalore. Talguppa to Honnemardu taxi cab charges about Rs 150 and three wheeled auto rickshaw charges about Rs 75.
Road: Honnemardu is well connected by KSRTC buses to the neighboring cities. Also it is connected to Shimoga nad Bangalore by deluxe private bus services. Bangalore to Honnemardu costs about Rs 1100 by tourist buses.
Things to do
Rafting and Kayaking: Honnemardu, with the water as the pivot of all activities, is a paradise for the adventurers seeking exciting water sports. One can tailor a holiday according to his needs in Honnemardu.
Adventure is what one looks in Honnemardu and adventure is what really one get! Get into a Coracle or a traditional circular boat made of bamboo and enjoy the thrilling experience. It is a hard job swimming in the deep pool, but once the skill of resting on your back with a life jacket; it is simply relaxing and nothing more than that. The water forms gigantic cushion which can absorb all stresses and strains and leaves you weightless as a meditating soul.
Three kinds of water boats are available here - the wind powered surf boat, canoe and the coracle, and one can try to have some nice experience with these. Windsurfing is challenging and meant for the heroic hearts, the canoes and the coracle are nice and pretty easy to learn. It is an amazing experience canoeing in the moonlight and also to lie under the star studded sky and listen to the soft mesmerizing sound of the calm waves.
Trekking: Trekking through the terrains of uneven forest is always challenging. One might catch a sight of the wildlife in the forests while trekking. Bison, deer and an occasional leopard are known to inhabit the hills. The most common reptiles in this trek are the green tree snake, Russell's viper and the cobra.
Watching the sunset from the hills is an awesome sight. Some of the roads in Honnemardu are concreted but most of them still are bumpy and kaccha passing through uneven lands. One can trek along these roads passing by small huts, and occasional villagers on bicycles. The trek one can enjoy with full of greenery and after some time on kaccha road, one could see the backwaters of Sharavathy river. One can also trek down to Jog Falls.
Bird Watching: The forests of Honnemardu are an adobe for many medicinal herbs and plants and home to wide diversity of birds, small animals, reptiles and butterflies. The populated forests around Honnemardu and Jog Falls are a birdwatcher's paradise.
Many uncommon species can be spotted while walking along the valley. Some of these precious birds include the European bee-eater, orange-headed ground thrush, fairy blue bird, spectacular ruby-cheeked bulbul and rare scarlet minuets. One will find blue rock pigeons taking shelter on the rocks just middle of the misty waterfalls, swallows flying up and down, marvelous red whiskered bulbuls and the yellow-browed bulbuls.
This place is famous for many varieties of butterflies, beautiful red helens, blue bottles, blue mormons, striped tigers, and so many, truly a feast for any butterfly lover.
District
Shimoga district
Best time to visit
August – December